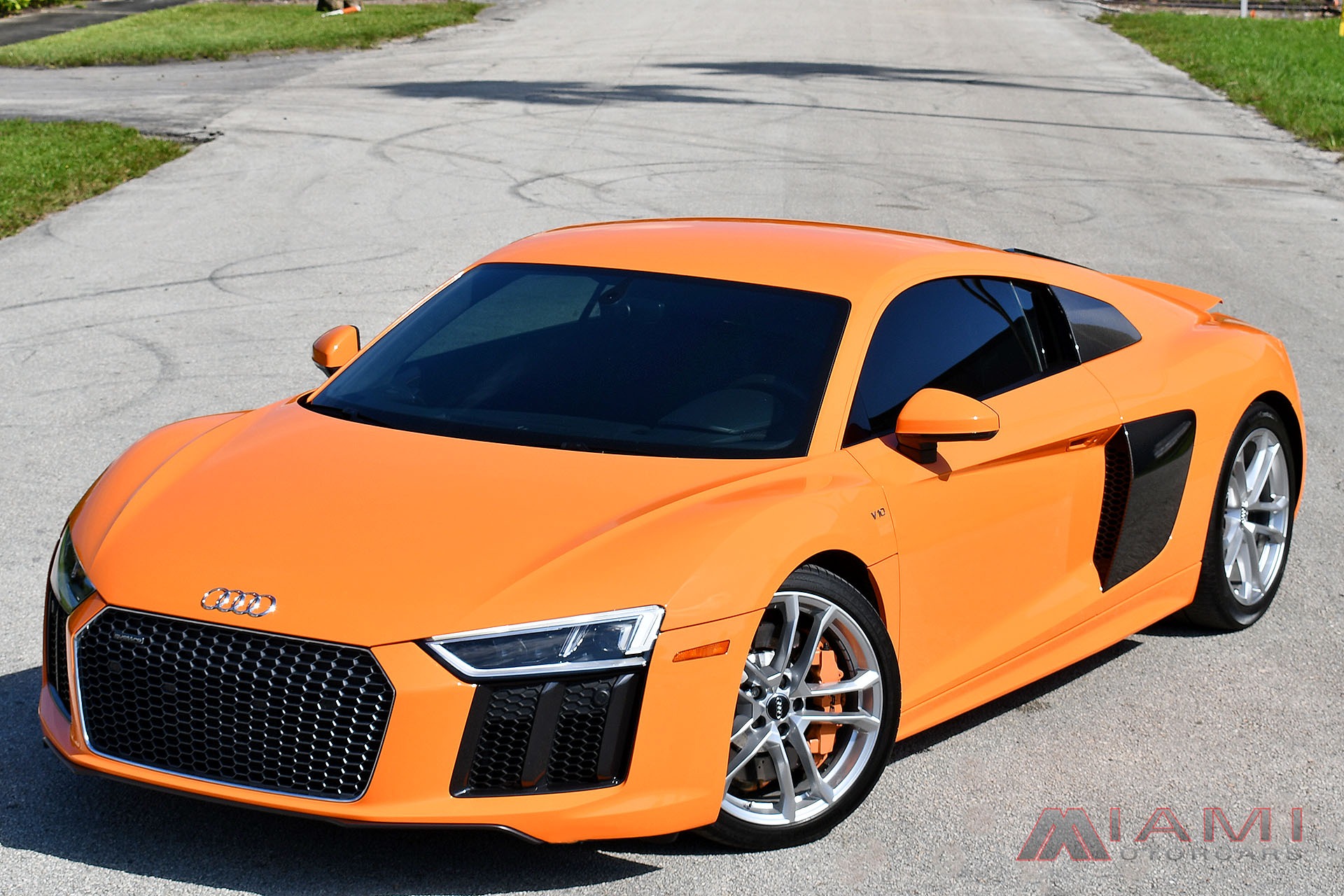 We're pretty used to the formula here: take a limited edition or special production 911, slap a neat color on it, and watch the price rise. Even brand new cars – ones that you can roll down to the dealership and order up yourself – are demanding a strong premium in the used marketplace. Insanity? A 'bubble'? Bad economics? It doesn't matter what the cause is, it's the way life is for the foreseeable future.
But there's a really compelling alternative, I think – for about the same money as most of the modern Porsche range, you can jump into near supercar-level performance and exotic looks with the Audi R8. The 'regular' V10 cranked out 540 horsepower, and hooked to the S-Tronic 7-speed gearbox is good for 3.5 second blasts to 60. And that speed is linked to all-four wheels with a gorgeous body and interior full of the most modern electronics. Sure, this isn't a 'Plus' model, but there are a few reasons to like this one, and it should be pretty obvious.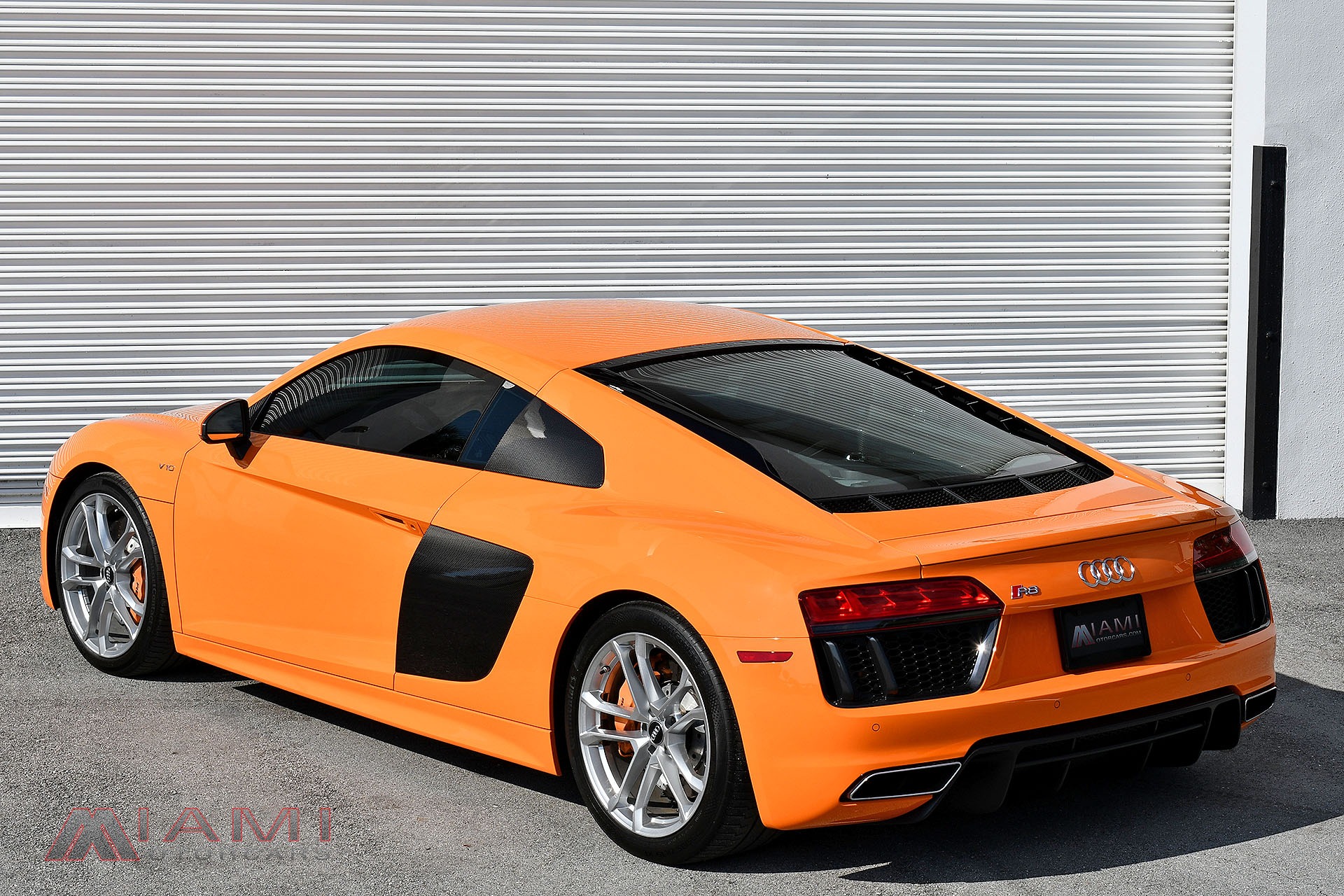 Year: 2017
Model: R8 V10 Exclusive
VIN: WUAEAAFX5H7903456
Engine: 5.2 liter V10
Transmission: 7-speed dual-clutch S Tronic
Mileage: 22,790 mi
Location: Miami, Florida
Price: Reserve Auction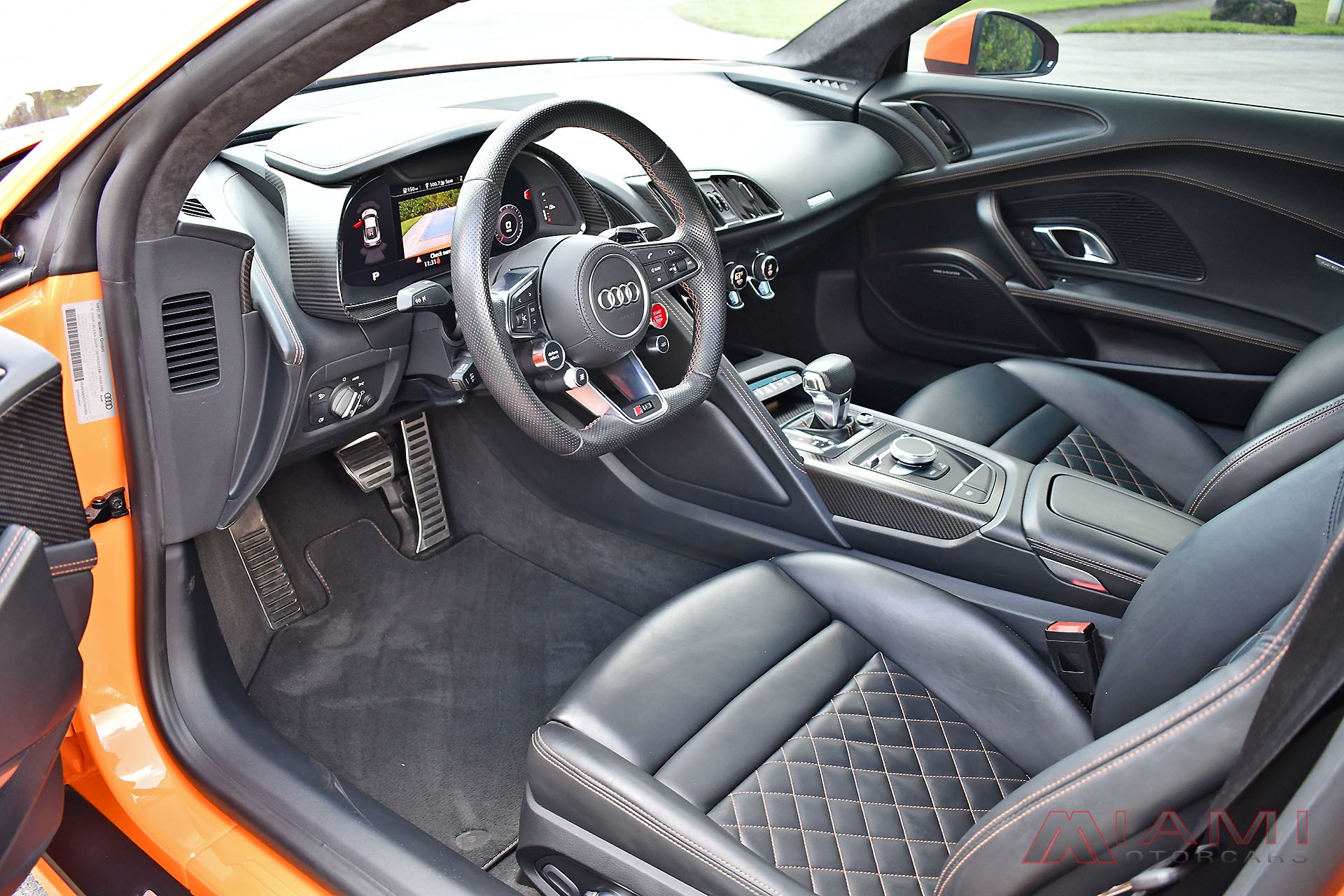 2017 Audi R8 V10 Coupe Exclusive Color!! Carbon Fiber!! Low Miles!! Audi Care!! Factory Warranty Till 2022!!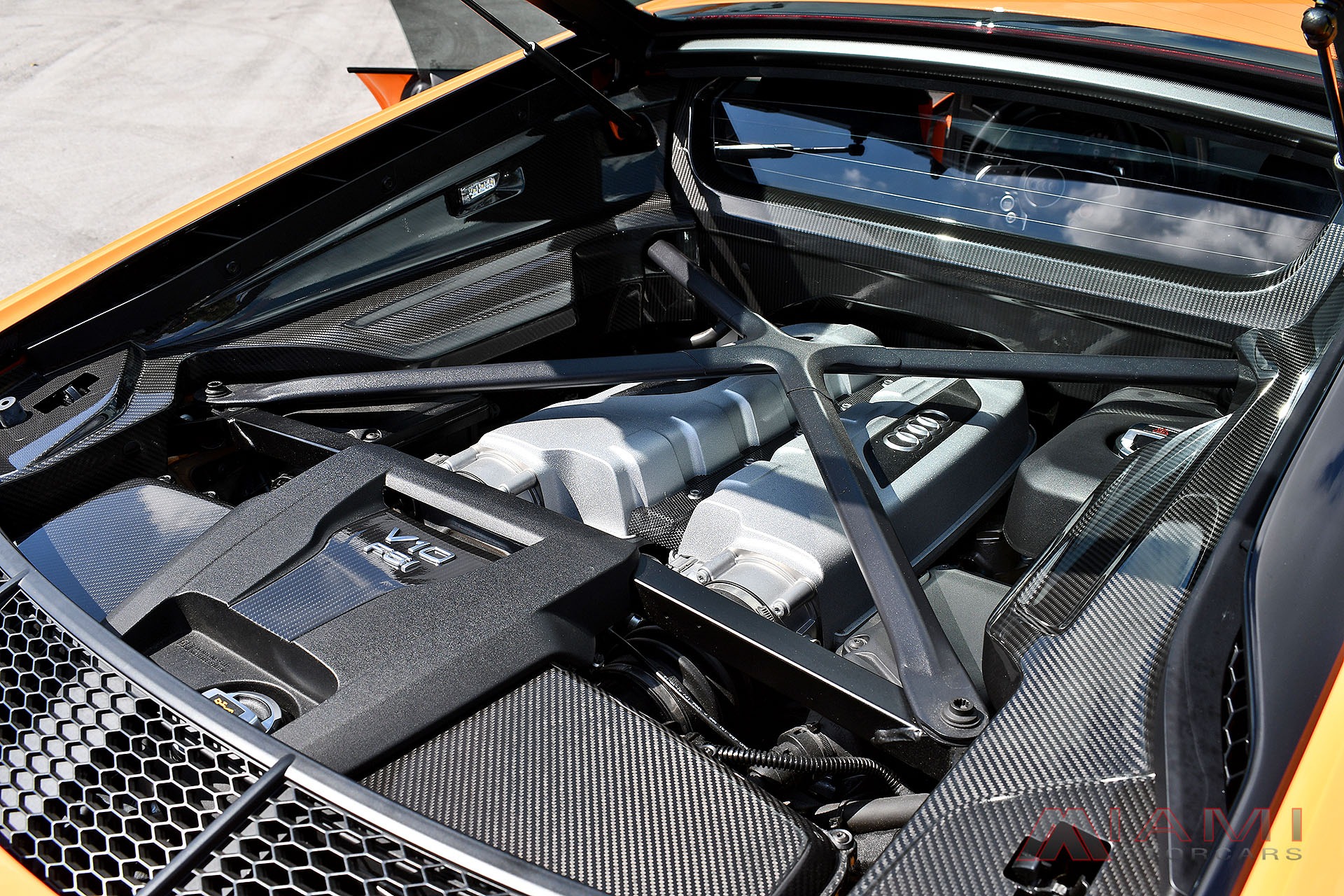 Someone went through a lot of effort for this setup. The $3,900 Audi Exclusive color almost seems like a good deal, and goes unnamed – but I think it's either Papaya Orange (LY2B) or Porsche Signal Orange (L20E). Special options didn't end there, as this car also has $12,450 worth of black fine Nappa leather covering the interior accented by Signal Orange stitching (which might give a better clue to the exterior color and cost $500) and with $5,000 of diamond stitching, $4,500 worth of exterior carbon fiber trim, $3,400 worth of interior carbon, dynamic steering, and red brake calipers – which are no longer red, but still cost $700 to paint. The total out the door on this one was $198,400.
Of course, the R8 isn't the 911, so special colors don't seem to have the same draw here, though condition appears to be near new. The dealer has this one on its website at $126,999, and I bet if you showed up with a bit less it'd be yours before winter. That's right around the same price as a base 911 Carrera 4S stickers for today – which would you take?
-Carter