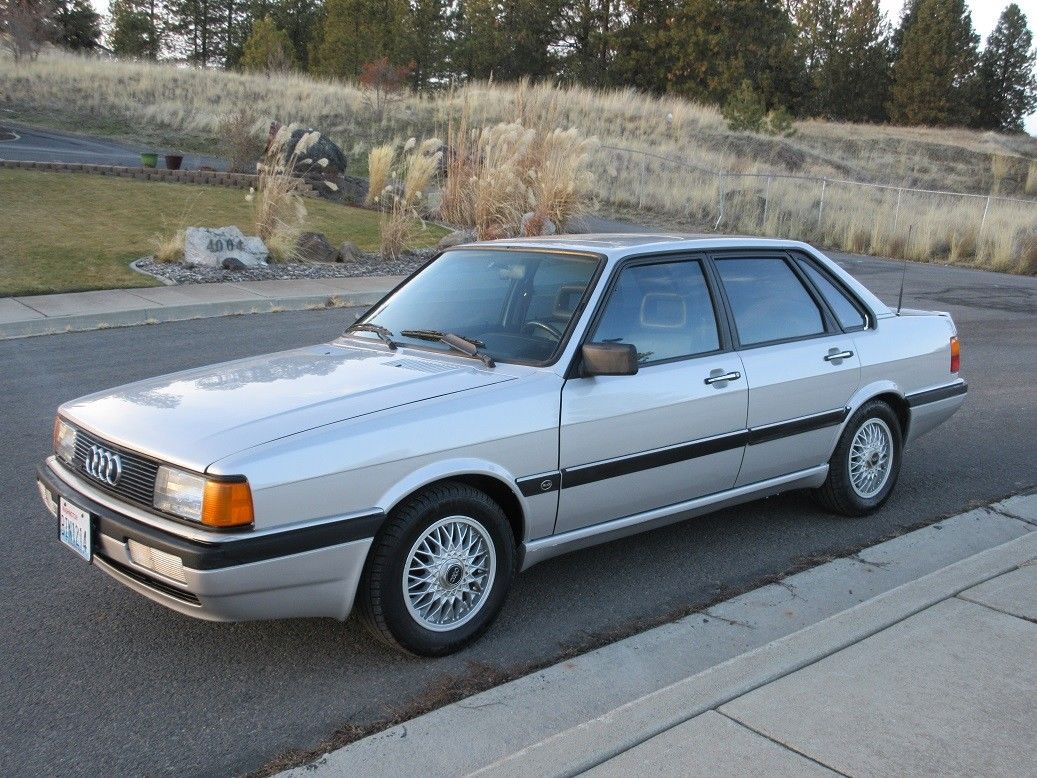 Update 1/2/19: Relisted on Craigslist at $7,800.
Okay, I did my due diligence and covered a BMW 325ix. But as I said, I can't help but love my first car, the Audi 4000CS quattro, even if the BMW soundly out-performed it in most measures. While performance typically comes to mind, the 325ix also outpaces the quattro in pricing in the used car market.
For quite some time, the 4000CS quattro was a $2,500 car in good shape. I paid exactly that amount in 1995 when I bought mine. When I sold in 2003, it moved along for $2,500. And a further eight years after that, barring that it wasn't destroyed, I'd have estimated its value at $2,500.
But with Coupe GTs and especially the Quattro heading into collector territory, it certainly follows that the 4000S/CS quattro will be there soon too. So how does that affect this one?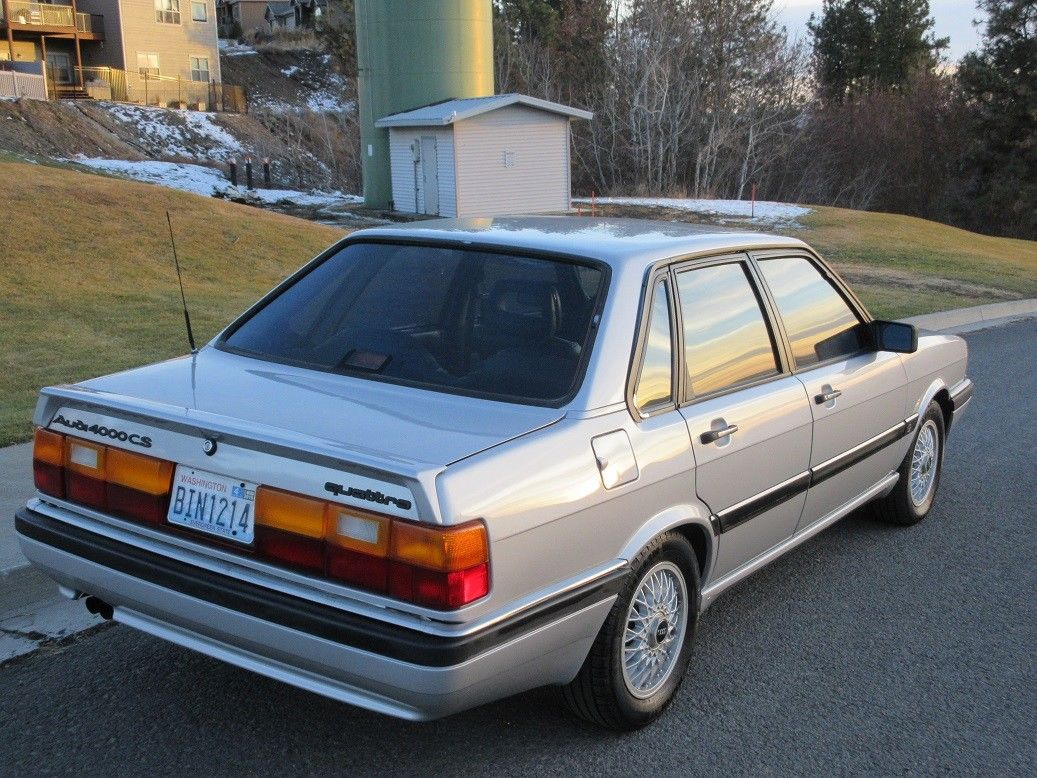 Year: 1987
Model: 4000CS quattro
VIN: WAUFB0852HA008866
Engine: 2.2 liter inline-5
Transmission: 5-speed manual
Mileage: 123,000 mi
Price: Reserve Auction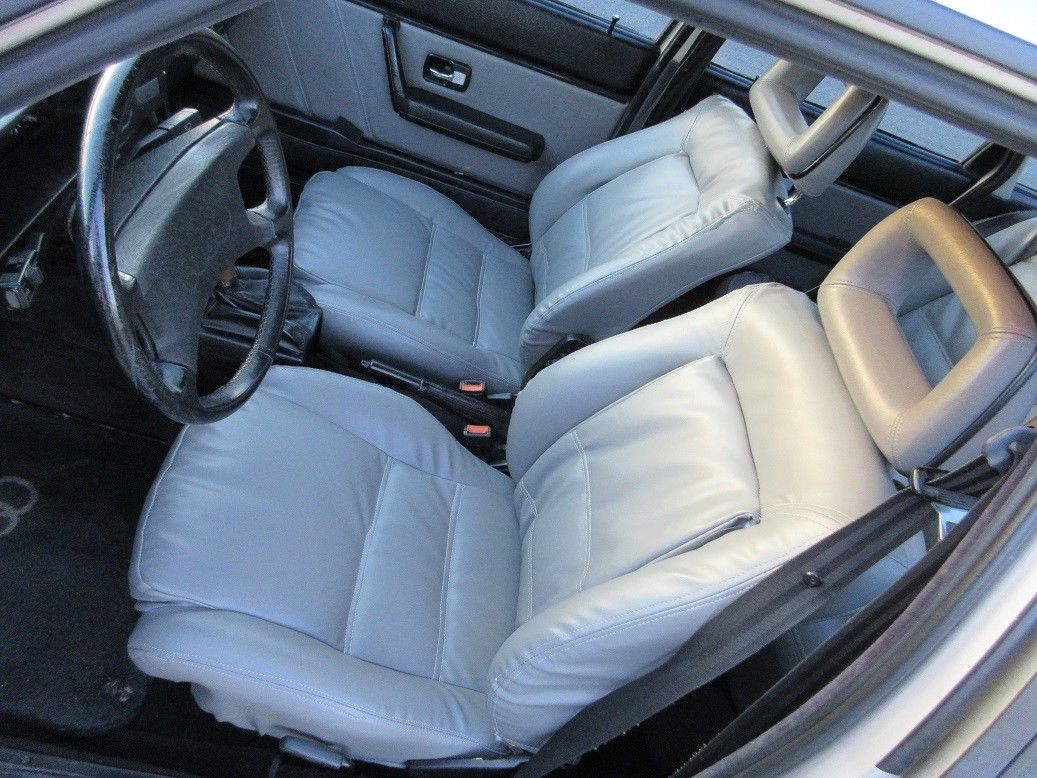 Up for consideration is a nice example of a stock 1987 Audi 4000 Quattro in Zermatt Silver over gray interior. Car always fires right up, stops as it should, and drives very well down the road. Has been in Washington for some time, has zero rust, was driven properly by adults, and maintained as it should have been. Has seen the inside of a clean garage more then the open road over the coarse of the last several years. Always driven at least twice a month, and capable of being a great daily driver, wouldn't hesitate to go cross country right now.

Drivetrain is amazing. The 5 cylinders run very smooth with good power, recent mobil 1 synthetic. Full timing belt job less then 15k miles ago, with water pump, roller, cam/crank seals. Clutch done at 90k, numerous hoses, vacuum lines, mounts, fuel pump, wheel bearings. Records for lots of work over the last 20 years. Exhaust was replaced within the last few years, sounds clean and pretty quiet. No smoke, no leaks. Transimission shifts great through all five gears, clutch feels good, differential locks work fine. Newer battery, brake pads, rotors a while ago. Working ebrake. Suspension feels tight, handles any road with ease. Tires at 80%. Oem Audi BBS wheels in good condition.

Exterior presents well, being 30+ years old. The silver is impressive, especially in the sun. A few minor dings here and there. Never been in any accident, clean title/history. All the trim is there.

Interior is in good shape. Seats are very comfy, were redone at some point. Some stitching not perfectly straight. All windows, door locks, gauges, lighting work well. A/c will need a charge I expect? But fully intact. All glass is in good shape, windshield does have two small old chips, not cracking. Tint is old, color is good though new tint would be nice. Factory stereo headunit inop, will need an update.

Overall a clean, reliable all wheel drive 80's sensation that is a lot of fun. With the right basic maintenance, should easily be on the road for the next 30 years.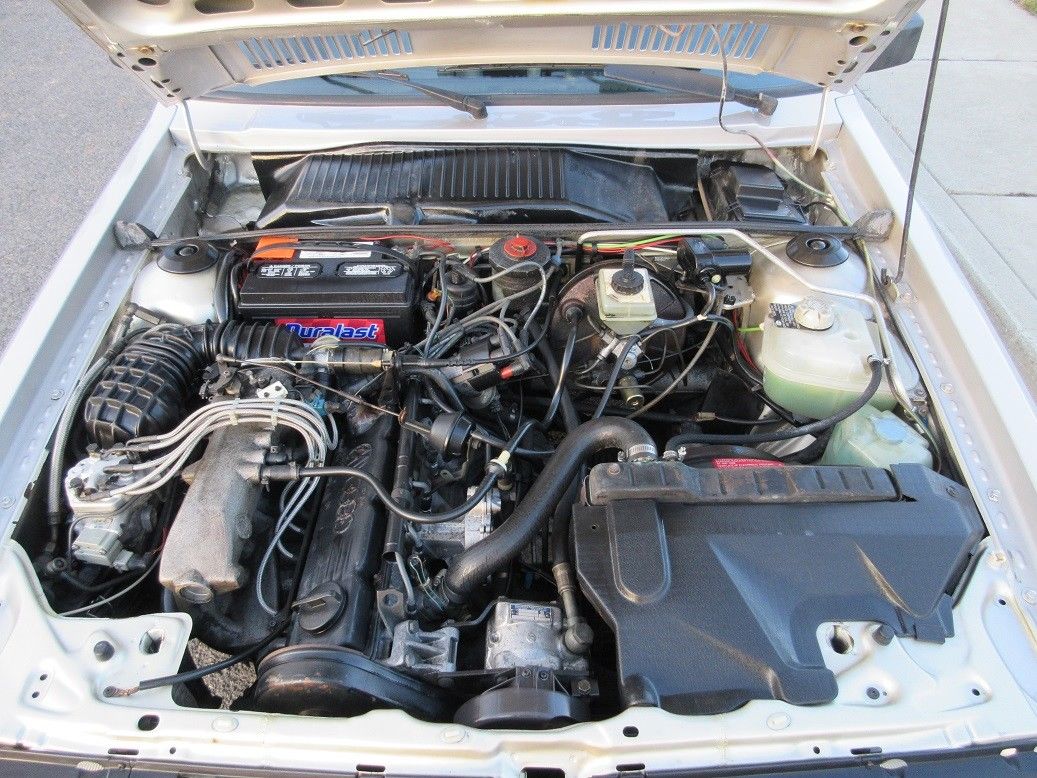 I've previously covered the changes from '84-'85 and again from '85-'86, so check out those articles if you've somehow forgotten how many times I've beaten you over the head with them. This Zermatt Silver Metallic example certainly looks nice, and immediately it seemed familiar to me. Indeed, this seller has listed several cars over the years that I've looked at and the presentation rarely disappoints. Way back in 2013 I looked at a gorgeous BBS-clad 1986 from this same spot, but they also sold a Bamboo 200 20V Avant. Clearly, this person is a fan and seems to care for the cars well.
Today's example isn't quite as pristine. It presents well outside and the 15″x6″ BBSs borrowed from the later 100 quattro class the car up a bit. General presentation is good, but inside it appears that the seats have been recovered. While the color-match isn't bad, the fitting of the new covers is pretty horrible. They're presentable, and I wouldn't pass on the car because of them alone, but they would always bother me. Although leather was a rare option on these cars, in this case I'd probably keep my eye out for a set of the Jacquard quattro script seats to replace them. While no service is claimed, the car appears and is claimed to be in good health. Important NLA bits like the grills and reflectors are in place and will have the B2 faithful salivating.
Bidding has already reacted to the presentation, with over $5,000 on the board and the reserve still on. That's about a $1,500 short of where the 325ix ended, so I'll be watching to see if the 4000CS quattro is finally the match of the BMW in today's market.
-Carter