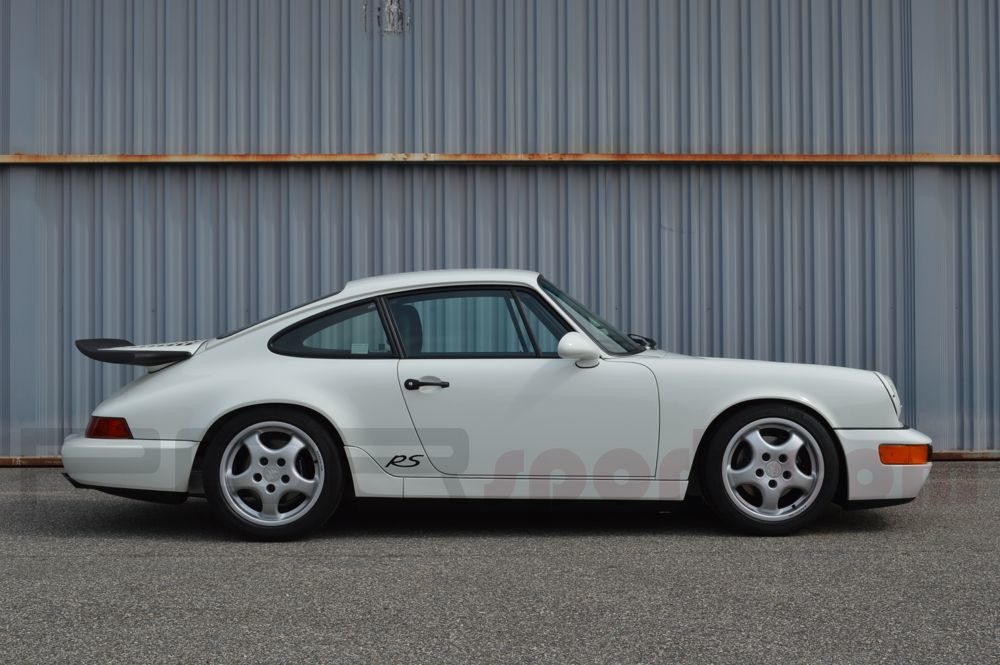 This 911 might make for an interesting test case. We've featured the 911 RS America a number of times throughout the years. It's a car I like quite a bit. However, the consistent issue with almost any RS America is pricing relative to a standard 964 Carrera 2. While the RS America is indeed a lightened, more performance-oriented, version of the Carrera 2 the general sentiment has long been that the additional performance has not been worth the premium these cars have commanded in recent years. Like many of the rarer air-cooled 911 models, RS America prices elevated quite a bit and even if they aren't as high as they once were they remain significant.
These days the actual full-blooded Carrera RS is available to import. On the one hand, given that the car the RS America aspires to be now is available we might see RS America prices take a turn downward. Why pay six figures for the pretender when you can get the real thing? On the other hand, prices for a Carrera RS are still significantly higher than for a RS America. Might this then keep RS America prices fairly strong? While not a true RS, they're still marginally better than a Carrera 2 and you save quite a bit of money. I don't know, but I'm interested to see how things play out.
But what about a RS America that tries to exist in a middle ground? That brings us to the example here. Being made available by Don Ahearn at Porsport, this RS America has been upgraded with factory RS parts to help align it more closely with the Carrera RS. It still isn't to full RS specifications, but it's closer. Might it have enough additional allure to support its higher price?