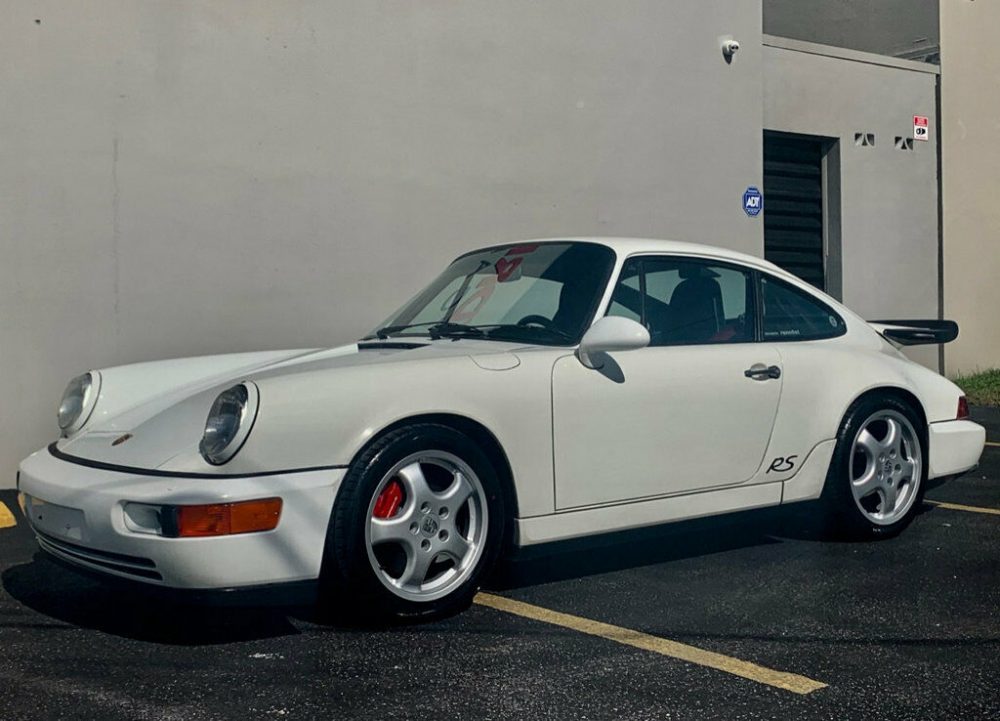 The 964 Porsche 911 RS America has all the ingredients of being a highly coveted 911 with its low production run, driver-focused options (or lack there of), and clout for wearing an RS badge. Prices have reflected that with some examples hitting $150,000 for the absolute best ones you can find, but on the other end of the price range you could argue that it is really good value. Never one to overpay for something, I wanted to look at this 1993 up for sale in Florida that has a few modifications, and which also has over 81,000 miles. As track-focused as these were, many buyers keep these as the weekend toy that doesn't move much, so seeing one with that many miles is a little bit of a surprise to me. Is the buy in worth it given the above average miles? I'll at least try to make some sense of it.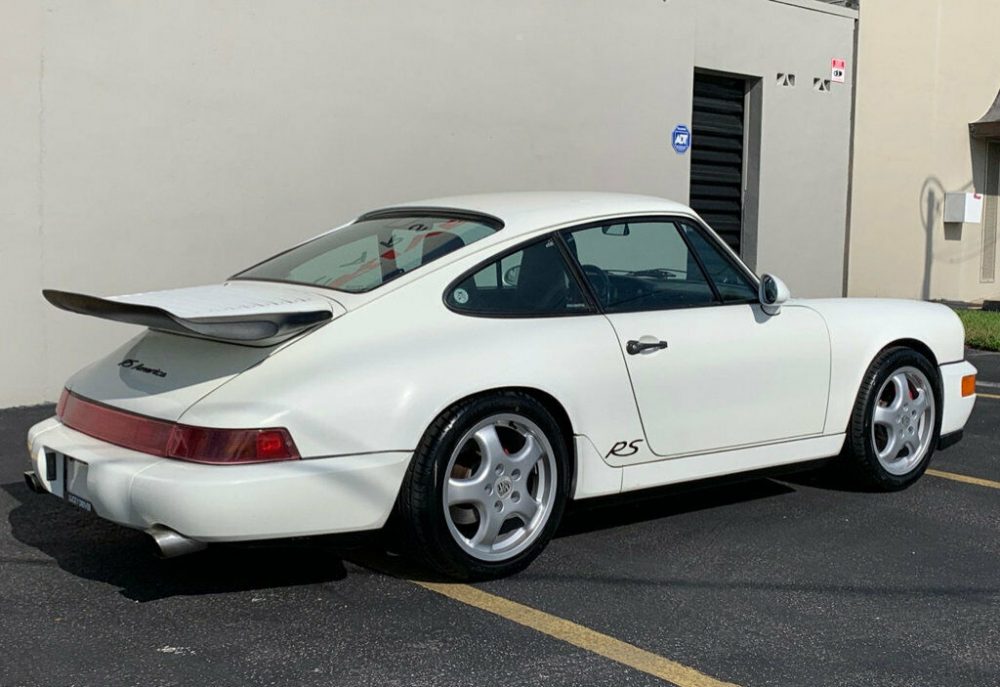 Year: 1993
Model: 911 RS America
VIN: WP0AB2965PS418201
Engine: 3.6 liter flat-6
Transmission: 5-speed manual
Mileage: 81,434 mi
Location: Miami, Florida
Price: Auction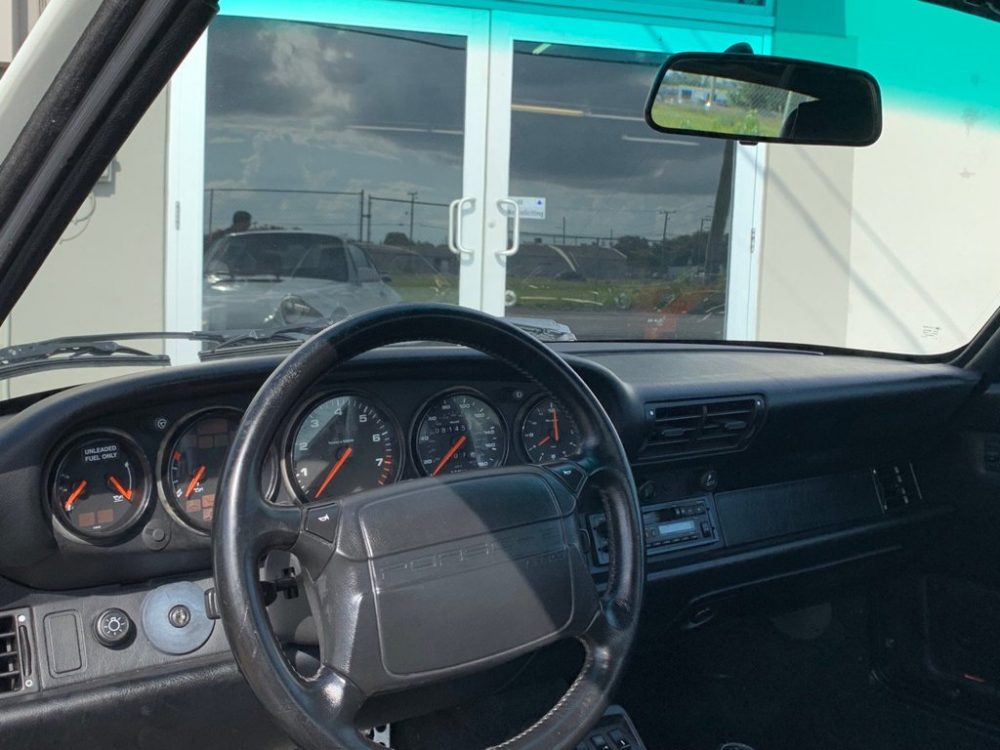 1993 Porsche 911 RS America Gran Prix White Exterior on Black Interior with Red seatbelts. Very rare example with the right price for a quick sale. Very strong and fast car. Runs and handle just as it should. 17″ Wheels wearing a brand new set of Hankook tires. B&B Headers and exhaust. Bilstein RSR Struts. The original window sticker is available together with service records going 20yrs+ back.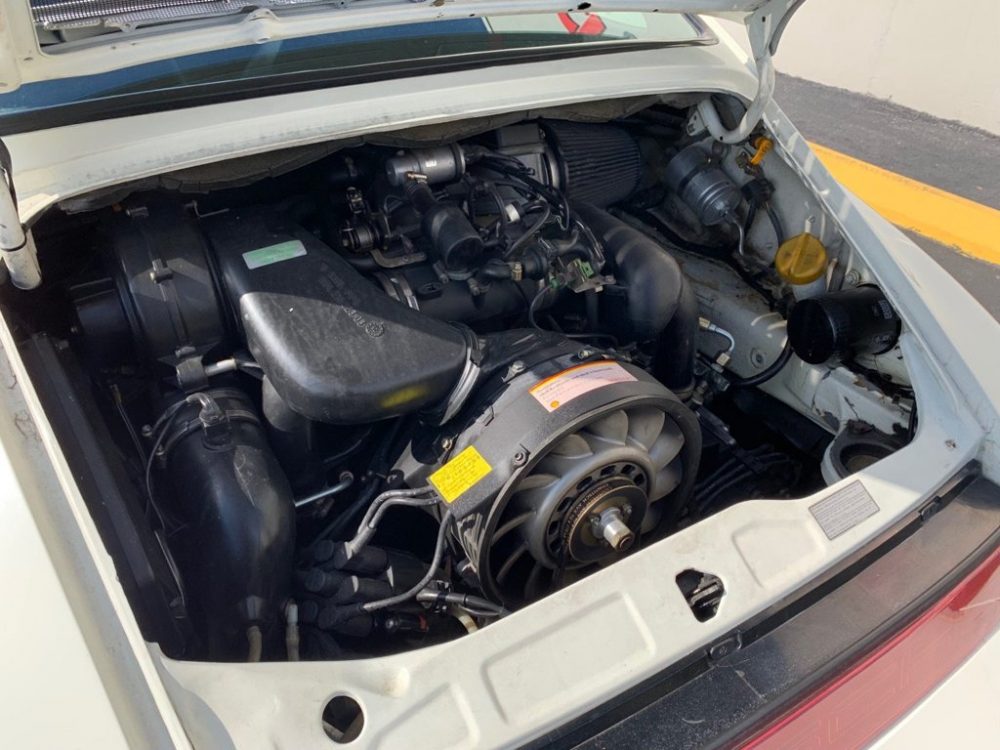 While it looks like a stock car, the selling dealer is saying a B&B exhaust and headers are fitted, along with Bilstein RSR struts and an aftermarket air filter. Not to make assumptions here, but I'd be shocked if this car didn't see some track time over the past 27 years. It actually looks like this is a rare non-sunroof car as well, which is obviously a big plus for track drivers, and the missing carpets, spare tire, and tools from the front trunk also point to this one being a racer. The good news is that records are said to be available, so hopefully some good news regarding service over the years.
Like mentioned, pricing for these is all over the map. In the last two months alone, four have sold for over $100,000, with one of those going for $125,000 and another for an eye-watering $150,000. Yes, these are really low mileage cars with outstanding condition, but that doesn't mean they are all that expensive. If you find a car that has been heavily tracked with aftermarket parts galore on it, paying in the $60,000 range isn't unheard of. The question is unless you are specifically buying it for track use, do you want those cars? I think not. This one for sale in Miami is probably a happy medium if you just wanted a weekend toy. It looks like a bid of $75,000 could take it home, but I just think that might be a little high given the 81,000 miles and the modifications. If you could somehow get this car under $70,000, I'd say good buy, but right now I think it might be a tad bit overpriced.
– Andrew