Warning!
This post is in our archives. Links in this post may have been updated to point to similar cars available to bid on eBay.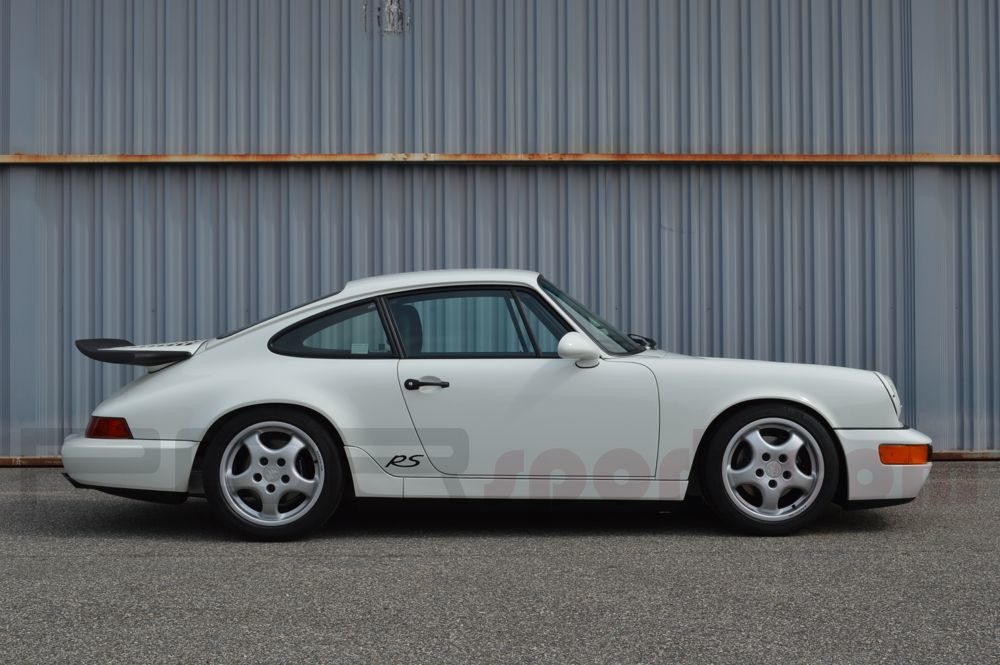 This 911 might make for an interesting test case. We've featured the 911 RS America a number of times throughout the years. It's a car I like quite a bit. However, the consistent issue with almost any RS America is pricing relative to a standard 964 Carrera 2. While the RS America is indeed a lightened, more performance-oriented, version of the Carrera 2 the general sentiment has long been that the additional performance has not been worth the premium these cars have commanded in recent years. Like many of the rarer air-cooled 911 models, RS America prices elevated quite a bit and even if they aren't as high as they once were they remain significant.
These days the actual full-blooded Carrera RS is available to import. On the one hand, given that the car the RS America aspires to be now is available we might see RS America prices take a turn downward. Why pay six figures for the pretender when you can get the real thing? On the other hand, prices for a Carrera RS are still significantly higher than for a RS America. Might this then keep RS America prices fairly strong? While not a true RS, they're still marginally better than a Carrera 2 and you save quite a bit of money. I don't know, but I'm interested to see how things play out.
But what about a RS America that tries to exist in a middle ground? That brings us to the example here. Being made available by Don Ahearn at Porsport, this RS America has been upgraded with factory RS parts to help align it more closely with the Carrera RS. It still isn't to full RS specifications, but it's closer. Might it have enough additional allure to support its higher price?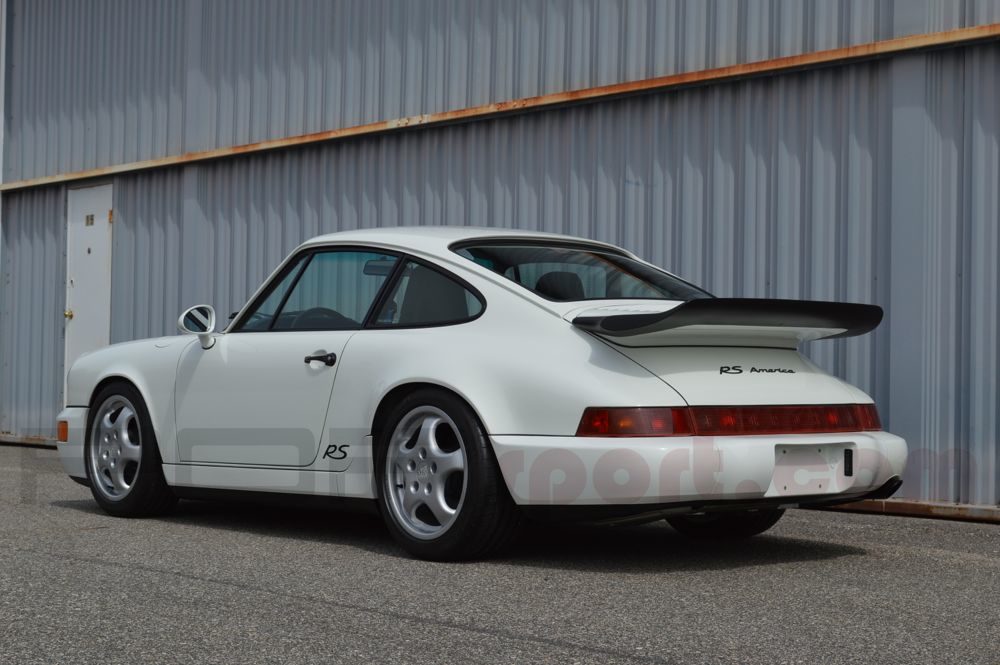 Year: 1993
Model: 911 RS America
Engine: 3.6 liter flat-6
Transmission: 5-speed manual
Mileage: ~33,000 mi
Price: $165,000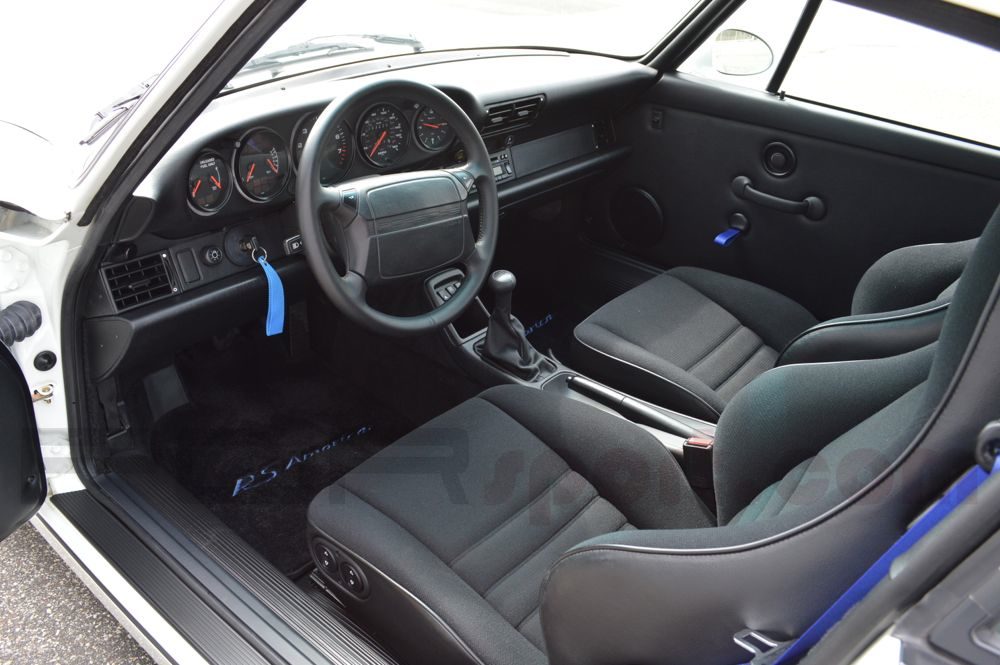 1993 Carrera RS America
First series of the RS America built in May of '92 features rolled fenders and no sunroof. These first RSA cars were built during the same time period as the Euro RS counterpart which likely explains the rolled fenders. The idea when I bought this RSA was to transform a stock, lesser RS closer to the European RS specification using only Porsche Factory RS parts.

I converted this 33,000-mile car in early 2014 after a 2-year search for the right car. In addition, the entire underside was cleaned and detailed to be as good as the top. This RS is in truly remarkable condition throughout. This RSA now features the following European RS parts: Full Euro RS Monoball suspension with adjustable RS sway bars and camber truss, Euro RS LSD with lower RS ring and pinion, RS Single mass flywheel and clutch, RS Short shifter, RS Solid engine and gearbox mounts, 8″ and 9.5″ Carrera Cup wheels with Michelin Pilot Sports and Carrera Cup secondary exhaust bypass. All around this is a well balanced 964 RS that performs as good as any European RS and has ice cold Air Conditioning to boot!

From my personal collection, Top 1% Porsche. Selling some of my personal street car gems to make way for more historic race cars. Serious please inquire by telephone only, 631-786-6511.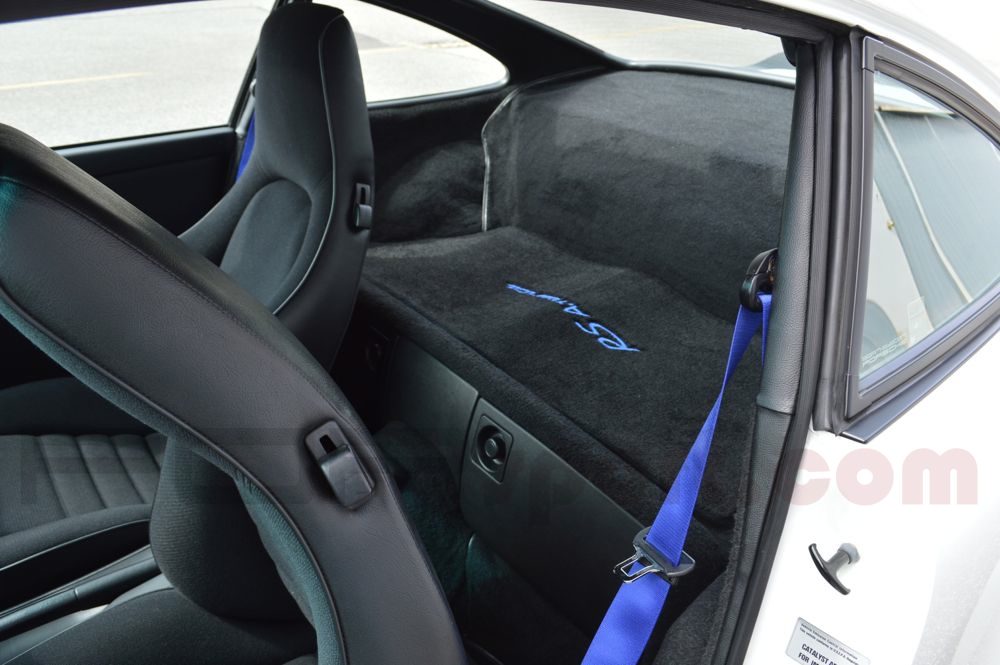 I've featured a few cars from Don Ahearn's stable (some of which I didn't realize he was selling until I looked back later) and they do always impress. The general condition of this RS America appears no different. I think any buyer can be confident that he's getting a very well cared for 911. As far as the RS upgrades go, it sounds like this RS America now sports the dynamic and stiffening similar to the RS. Add in the flywheel, clutch, shifter and LSD and transmission of power to the rear wheels should be comparable. The real difference will be down to power and weight. The RS is quite a bit lighter than the RSA and I'm not sure that issue has changed too much here. The RS also makes more power (260 vs. 247 hp). So this RSA probably won't accelerate quite as well as a true RS, but in all other regards should make for just as capable a performer. I imagine relative to any other RSA it's an absolute treat to drive.
But is it worth $165K? That's about $40K higher than most other RS Americas we see and truthfully most of those examples likely are overpriced so the cost difference is more significant. It's quite a bit less than the very rare Fly Yellow RSA (1 of 4) that sold for around $200K. I'm also pretty sure you won't find a Carrera RS for under $200K. Ultimately, I'm not sure. This is likely one of the best examples you'll find, built by a well-reputed seller of fantastic Porsches. There's definite value in that. I think I'll have my eye on this 911 for a while.
-Rob