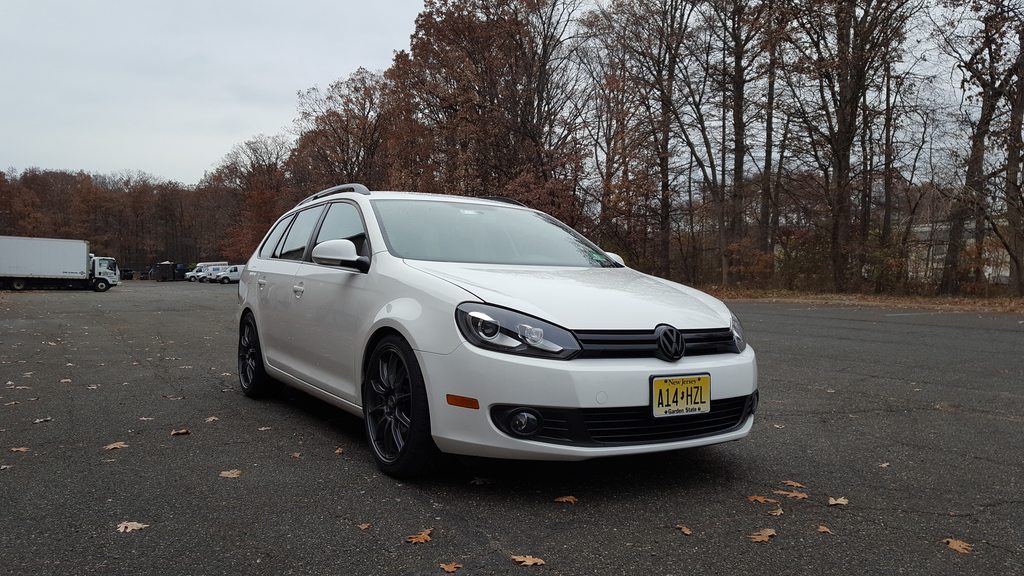 While Audi, BMW and Mercedes-Benz have all given us superb performance wagons (yes, even in the U.S.!), the German manufacturer with "Wagen" in its name has managed to skirt a really the opportunity to engage 5-door fanatics of 'Freedom'.
But wait, you say, what about the Passat W8 4Motion Variant 6-speed?
Yeah sure. It was a really cool concept, and with the sport package BBS wheels it even looked really neat. But it wasn't really a performance wagon. The follow-up 3.6 4Motion Variant actually did offer a bit more sport, but only came in automatic form. The more serious R36 never came here.
However, a few years ago Volkswagen launched an even MORE potent option – the Golf SportWagon R. With a 300 horsepower version of the 2.0 TSFI linked to the 6-speed manual or DSG dual-clutch box and utilizing the same Haldex all-wheel drive as the regular Golf R, the result was no surprise – a slightly bigger Golf R equaled a small performance wagon with few peers. 0-60 could be topped in 4.5 seconds and the quarter was gone in 13.3 seconds with the DSG, it topped out at 155 mph and yet would return 30 mpg on the highway. Eat your cake and have it too, indeed!
Of course, it hasn't come here. But since it's a VW and VW enthusiasts are swap-happy….
4 Comments