Warning!
This post is in our archives. Links in this post may have been updated to point to similar cars available to bid on eBay.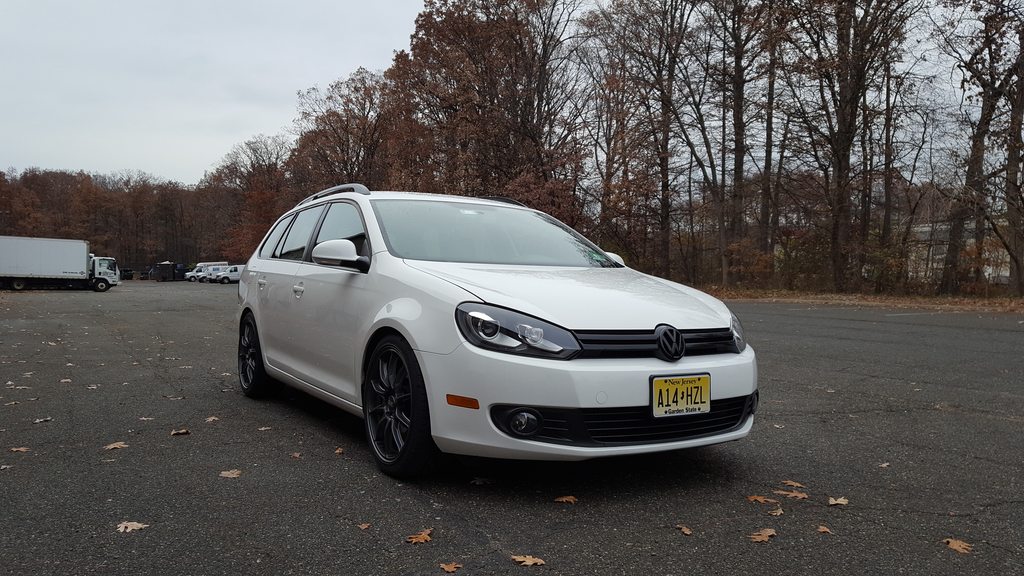 While Audi, BMW and Mercedes-Benz have all given us superb performance wagons (yes, even in the U.S.!), the German manufacturer with "Wagen" in its name has managed to skirt a really the opportunity to engage 5-door fanatics of 'Freedom'.
But wait, you say, what about the Passat W8 4Motion Variant 6-speed?
Yeah sure. It was a really cool concept, and with the sport package BBS wheels it even looked really neat. But it wasn't really a performance wagon. The follow-up 3.6 4Motion Variant actually did offer a bit more sport, but only came in automatic form. The more serious R36 never came here.
However, a few years ago Volkswagen launched an even MORE potent option – the Golf SportWagon R. With a 300 horsepower version of the 2.0 TSFI linked to the 6-speed manual or DSG dual-clutch box and utilizing the same Haldex all-wheel drive as the regular Golf R, the result was no surprise – a slightly bigger Golf R equaled a small performance wagon with few peers. 0-60 could be topped in 4.5 seconds and the quarter was gone in 13.3 seconds with the DSG, it topped out at 155 mph and yet would return 30 mpg on the highway. Eat your cake and have it too, indeed!
Of course, it hasn't come here. But since it's a VW and VW enthusiasts are swap-happy….
Year: 2010
Model: Jetta Sportwagon R
Engine: 2.0 liter turbocharged inline-4
Transmission: 6-speed manual
Mileage: ~29,000 drivetrain mi
Price: $17,000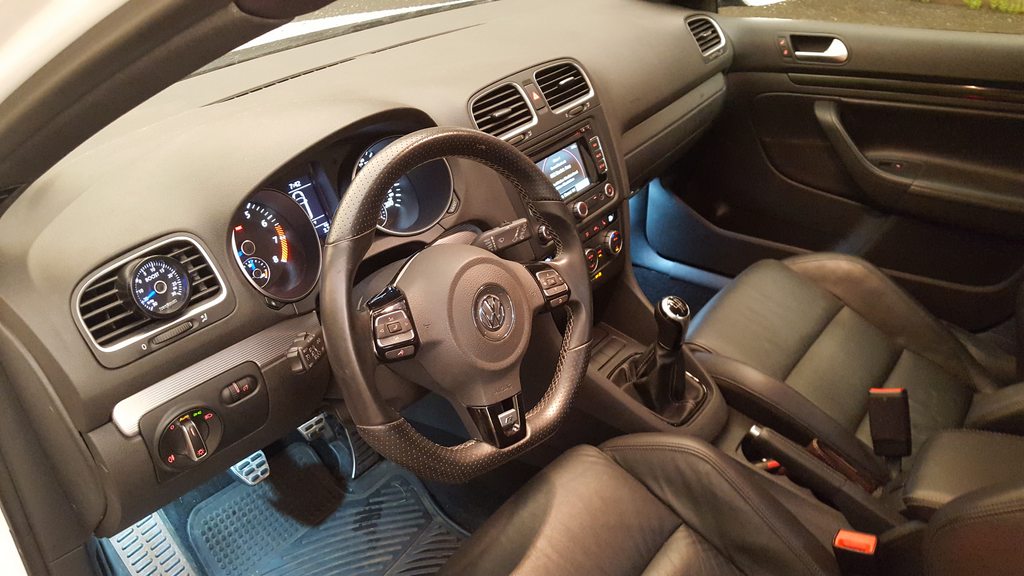 I'm selling my one of one (as far as I know) Golf R swapped Jetta Sportwagen. This is basically every component, drivetrain, wiring, nut & bolt, interior, etc. out of a 2012 Mk6 Golf R, swapped into a Sportwagen. The only thing original to the wagon are body/interior specific parts.

Build thread here….. http://forums.vwvortex.com/showthrea…d-lots-of-pics

Engine/Trans

29,000 mile 2012 Golf R CRZA FSI
APR Stage 2+ tune
Autotech HPFP insert
Neuspeed intake
Oem S3 aluminum intercooler
Spulen throttle and outlet pipe
Go Fast Bits DV+
R8 coils
3″ catted SPM downpipe
RSR clutch

Interior

Full Golf R dash and wiring
Golf R leather seats front and rear
RNS 315 Nav and Dynaudio system
Oem backup camera
Mk7 HVAC controls
Kessy keyless system and push button start
Led interior lighting
Oem led puddle lights in doors
Custom black headliner
New South blue needle boost gauge
Euro switch

Exterior

Oem Golf R Hid headlights
Debadged except for R badge in rear

Suspension

Stock Golf R struts/shocks w/ H&R lowering springs

Brakes

Golf R front and rear (vented)

I chose this body because it's a super clean non sunroof blank canvas. The car was built completely factory correct, nothing rigged, no shortcuts. EVERYTHING works as is should, zero issues and super low miles at only 29k. As far as I know, this is the only Mk6 R swapped Sportwagen in the world, this is what VW should have built. The car is super fun to drive, great in the snow even with just all-seasons.

Currently on 17″ Porto wheels with Bridgestone All-seasons

I'm asking $17,000 message me here with any questions and I'll give you my number.

I'll post a few pics here, lots of build pics in my thread linked above.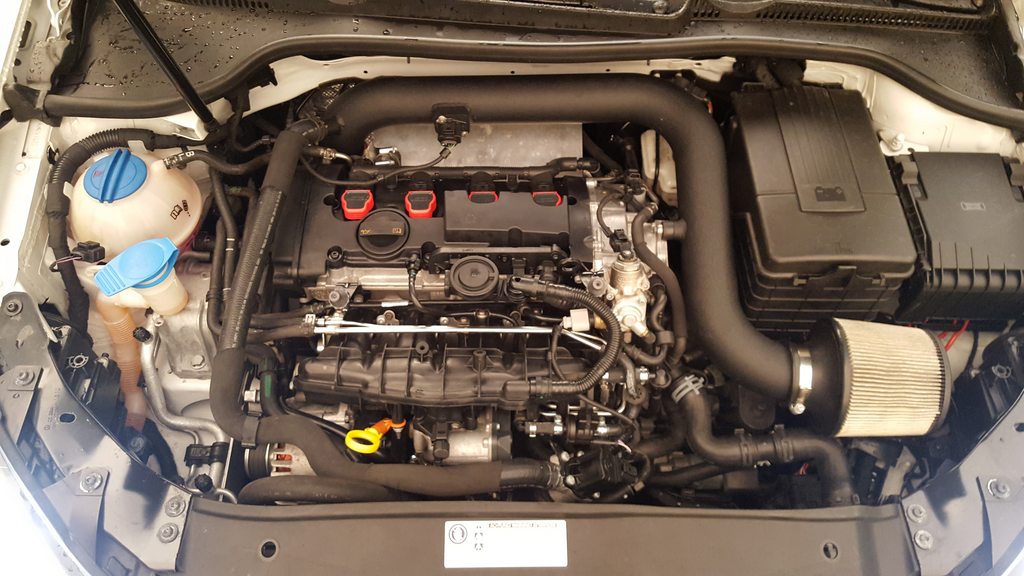 First off, sorry for the VW Vortex link. But get past that for a second and this build is worth it. It's slick, not overdone, and looks nearly seamless – generally, not hallmarks of a swapped VW. I don't know why more of these haven't been done outside of the cost of the build. But the execution here is great and the result is a super-sleeper wagon. Downsides? We don't know how many miles are on the chassis but it looks clean and the important parts are claimed to have very low mileage, and if you're picky it's a Mk.5 chassis rather than the super-slick newer MQB-based platform – though you have to go Mk.7 to get that, and then you're looking at double the asking price here. If you can get over the "Jetta" tag on the registration and the countless snide remarks from actual Golf R owners who will think you're a poseur, this really looks like a stellar performance deal that offers you Golf R performance with wagon practicality for the entry price of a lightly used GTI.
Thanks to our reader Carson for the spot!
-Carter