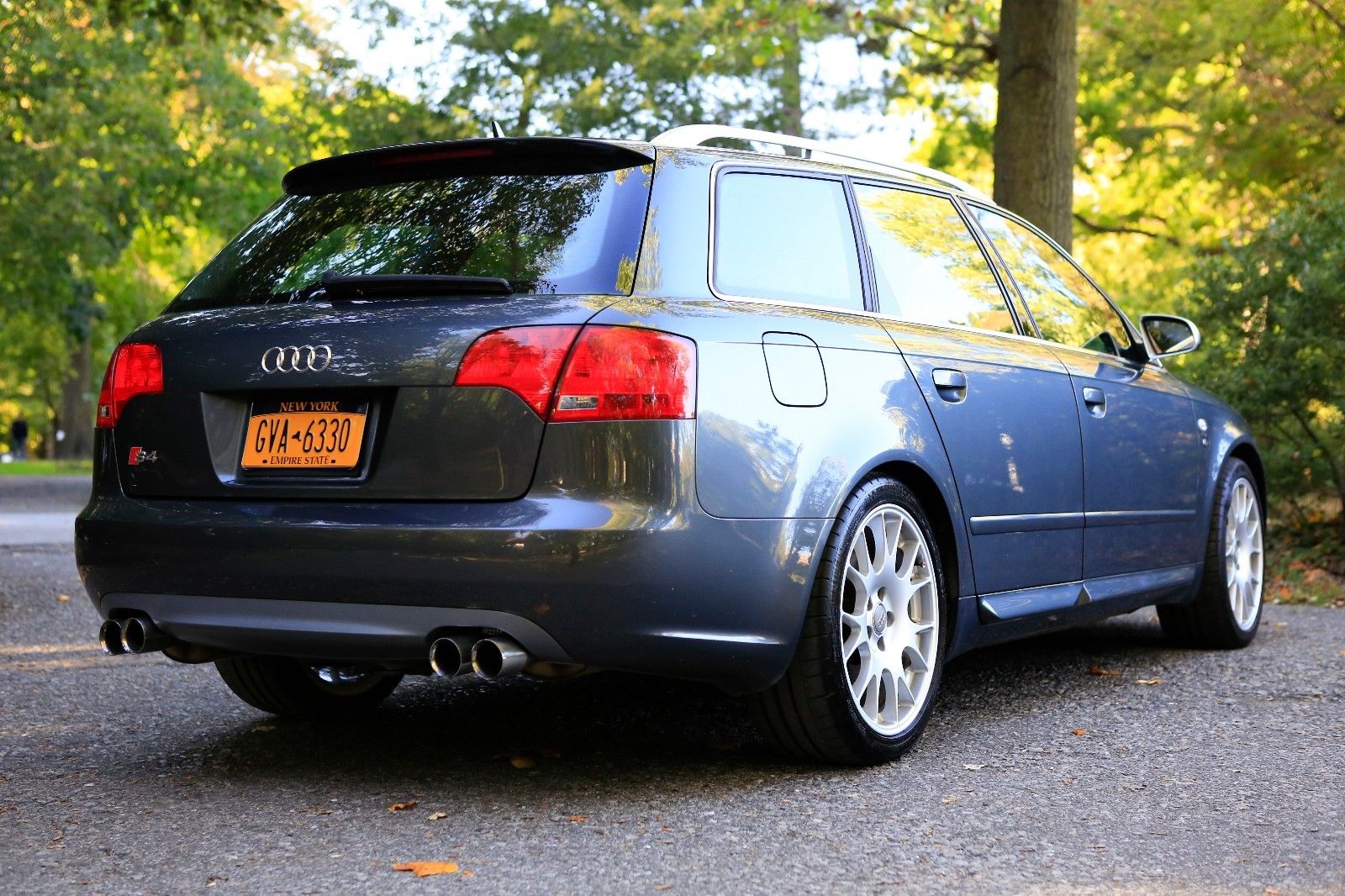 I've previously made fun to the term "Unicorn" as it relates to selling…well, pretty much any of the cars we feature on these pages. Truth told, as special as you think your car is, it's really just one of probably a fairly large number of cars just like it out in the wild. Yet that doesn't stop the P.T. Barnum's of the used-car market from touting how unusual it is to see their particular circus attraction. In fact, many times it seems to be considered the main selling point:
Salesman: Now that you've selected all your other options, I'm going to tell you about one final "dealer special" option we can offer you – but it's only for select, and discerning customers!
Rich Plebian: Uh, okay, what is it?
S: It's the not offered to public "Unicorn" option
RP: "Unicorn"? Like, horned mythological beast?
S: Yes, exactly. The Unicorn Package is option code 785.
RP: Okay, what does it get me?
S: You get to tell everyone how unique your mass-produced car is.
RP: Wait, it gives me special powers?
S: No, you just get to say that your car is more special than the other cars that are exactly like it.
RP: Well, people have always told me how special I am, so sign me up!
So here we are again. In the sales pitch for this 2006 Audi S4 Avant, "Unicorns are real" appears. The question is – is this really something you never see, and is it the horned mythological beast you've been looking for?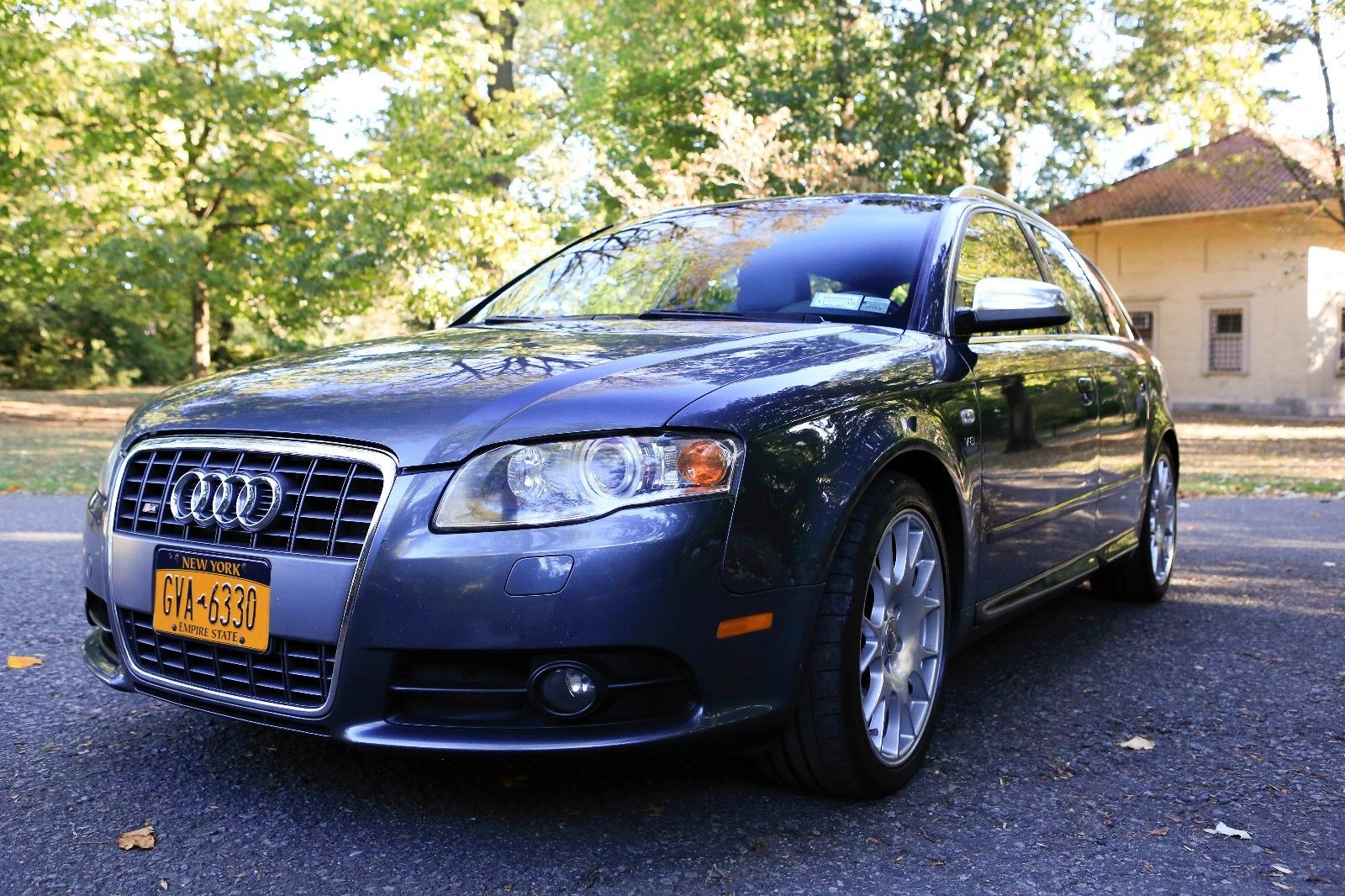 Year: 2006
Model: S4 Avant
Engine: 4.2 liter V8
Transmission: 6-speed manual
Mileage: 82,245 mi
Price: Reserve Auction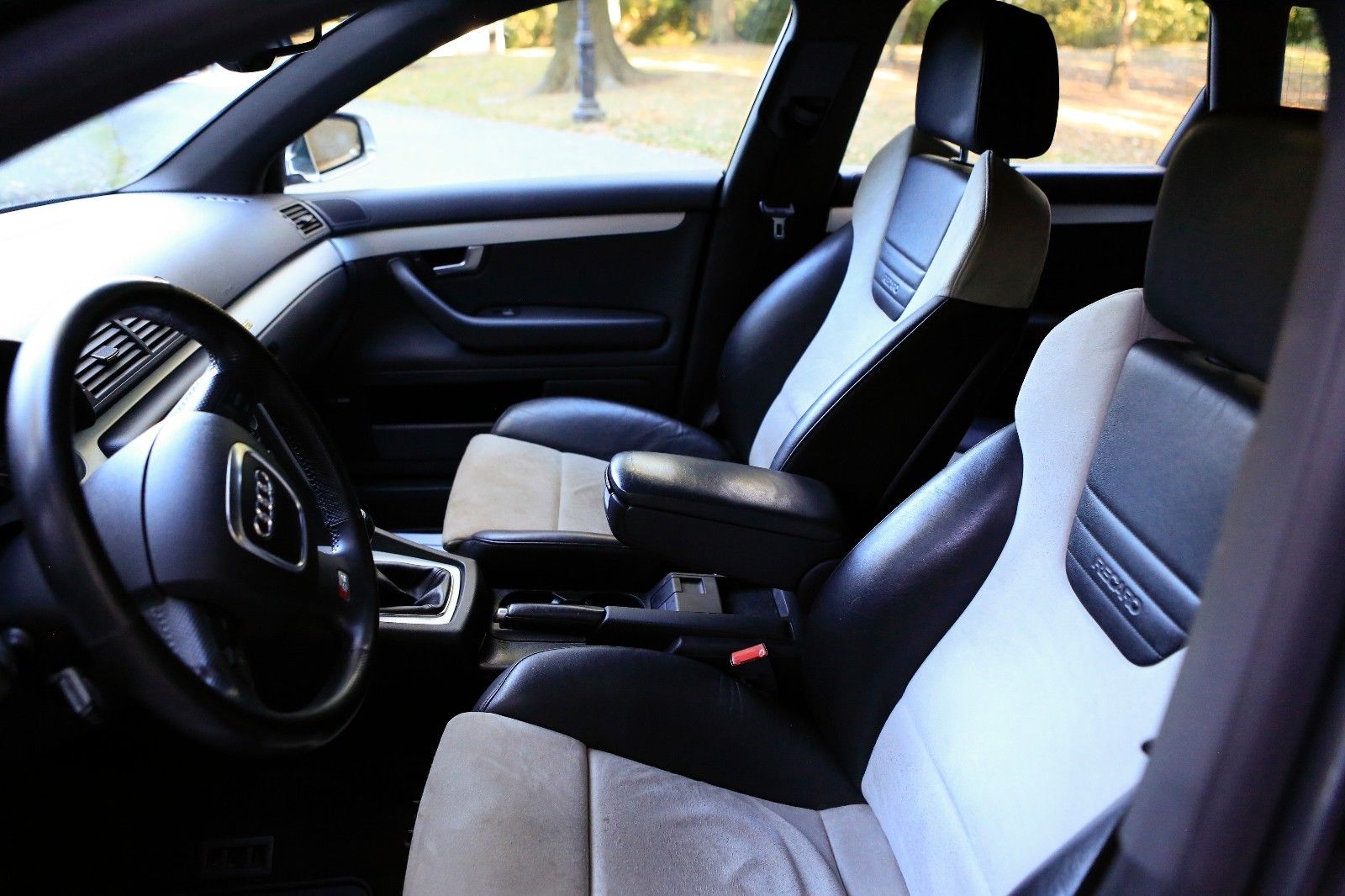 The Car & a brief history

This is one of only 1,002 B7 S4 Avants with the manual transmission brought to North America over its three years of production. And other than this one, I've seen one with less than 90,000 miles in all the years I've been chasing them and eventually had the joy of owning and driving one.

I am the 3rd owner and purchased the car in November 2014.

The original purchase price for this particular vehicle when new was $54,200.

For a growing number of Audi enthusiasts, the Avant wagon is the S4 to have. There is an understated cool factor to this car. At first glance, when stationary at traffic lights, it is a classy Euro sport wagon. Once the lights change, this subtlety disappears as you open up the engine. This car is happy to be driven like a sports car, with plenty of power, precise and responsive steering, and firm suspension. And with a set of Michelin Pilot Super Sport tires (the OEM high performance summer tire for this car), the road feel and driving experience could not be better experienced.

If you are considering, or have driven a B6 Audi S4, most experts will tell you – the B7 S4 is the one to go for. It has much better steering feel due to revised 'performance' torque splits in the AWD system. It is also my understanding that this improvement is only found in the manual trans equipped cars. Further, many of the electronic and timing chain issues experienced by B6 owners, were ironed out by Audi engineers in time for the introduction of the B7 in late 2006.

Features/extras

This car is equipped with a Milltek stainless 'cat-back' exhaust system. These V8's sound incredible stock, but with this exhaust it's a music to any car-lovers ears. To hear it… check YouTube for B7 S4 with Milltek non-res catback exhaust.

This listing includes a set of four Dunlop Snow tires mounted on black 5-spoke alloy wheels. When installed, the car exhibits great control in snow and can even accelerate up a hill in snow with no effort. With that said, I've drive this car as little as possible in snow/salt conditions in the interest of 'protecting' the car. The vast majority of the ~12,000 miles I have enjoyed in this car have been driving up and down New York's Taconic State Parkway during summer.

The sale also includes:

Audi OEM roof racks
Audi OEM Bicycle rack
2x original master keys
1x original valet key (no remote entry, does not open glovebox).
Full owners manuals and original case.
Audi S4 hard plastic matts x4 plus trunk matt (pictured). Trunk netting for keeping belongings from moving around (featured in full set of photos).
Winter wheels and tires (mentioned above) and Michelin Tire cases for storage.

Servicing/major repairs:

All eight ignition coil packs were replaced under a service bulletin at approx 50K miles.

Serpentine drive belt replaced at 65K miles.

Michelin Pilot Super Sport tires have less than 14,000 miles on them.
Steering outer tie rod links replaced (one boot was torn).
Rear brake pads replaced at 72k miles. Approx 65% remain. Front pads have approx 40% remaining.
Engine maintained with only full synthetic motor oil, and Audi recommended coolant/brake fluid flushes; done on or before scheduled maintenance visits.
Replaced belt tensioner at ~72,000 miles
Replaced valve cover gaskets at 83,699 (October 2017)
Last oil change and oil filter change at 83,699 (October 2017)
Repaired e-brake at 84,200 miles (October 2017)

I have the full service records for all 7 services I've had done during my three years of ownership. All were executed by Tyrol Sport in Ridgewood, Queens. Tyrol are VW/Audi specialists. The owner of the garage owned the same model B7 Avant for many years and knows it inside-out.

You can see the servicing repairs from the previous owner carried out by below Audi specialists, logged in the CarFax report (feel free to ask me for a copy).

Audi of Mendham/Bernardsville, NJ (now Bridgewater, NJ)
Prestige Motors in Bernardsville (independent Euro shop in NJ)
Flemington Audi, NJ

The previous owner, being an Audi expert (and five time Audi S4 owner), handled any other oil changes and basic servicing requirements.

Cosmetic blemishes to note:

In person, the car looks as good as the pictures. However, there are some minor cosmetic areas I should call out in the spirit of full disclosure (most are pictured, but eBay limits sellers to 24 photos so please contact me directly if you'd like 40+ images):

A 1.5" dent on the trunk lid, by the S4 badge. Someone backed into the car at a Home Depot parking and drove off before I came back. It could be removed by Paint-less Dent Removal. Pictured.
Some small (under 3/8") surface scratchings by the above dent, from the same offender. Pictured.
A light graze on the rear right wheel arch. Barely noticeable in the photo pictured and in person.
A small 1/16" x 1/4" scratch by the front wheel arch – near the V8 badge. Pictured.
On the roof, and about 2 1/2″ back from the windshield moulding, there is a shallow dent that is approx. 3/8″ inch across.
Stone chips on the front bumper consistent for a car of this age/mileage, which is predominantly driven on freeways/parkways. There is one larger one about the size of a nickel that was touched up by the previous owner. The work could be improved upon by a specialist, but it is on the plastic section so no real urgency. Nor is it really noticeable.
OEM wheels are in amazing condition – some very minor spots where they met the curb on 2x of the 5. Pictured. Less than 1/8" in height and less than 1 1/2" wide.
Winter wheels were originally clear coat rims with black spokes. The rims were not in great shape as the clear coat was coming off, so I sprayed the entire wheels in matte black. They're not perfect but for a spare set, they do just fine and you won't have to pay a tire shop to take the rubber off the OEM rims and change them out each time. It's a quick 20 minute job now; vs the 2hrs on my previous car.
Usual wear on the drivers seat for an Alcantara fabric.
A small indent in the leather of the lower lumber support, back middle seat. The seats were folded down and the seatbelt receptacle made an imprint. Pictured.

I've listed the mileage at 84,245 (where it will be tomorrow). With inspections and any last minute local trips, it's fair to say it may be closer to 84,265 by the time the auction ends.

In closing:

To say this is a reluctant sale is an understatement. In a serious skiing accident in January, my wife broke her leg (tibia and fibia) – and also tore her ACL, MCL and LCL joints. She's been insistent we buy a higher riding car to make it easier for her to get in/out of. I resisted all year but now she's 21 weeks pregnant I've given in! I'm now eating my words saying I'd never buy an SUV. The cliche'd saying applies – my loss is your reward, folks. These cars are few and far between, especially with the manual transmission and under 85,000 miles. A true drivers car.

Happy bidding and feel free to ask questions.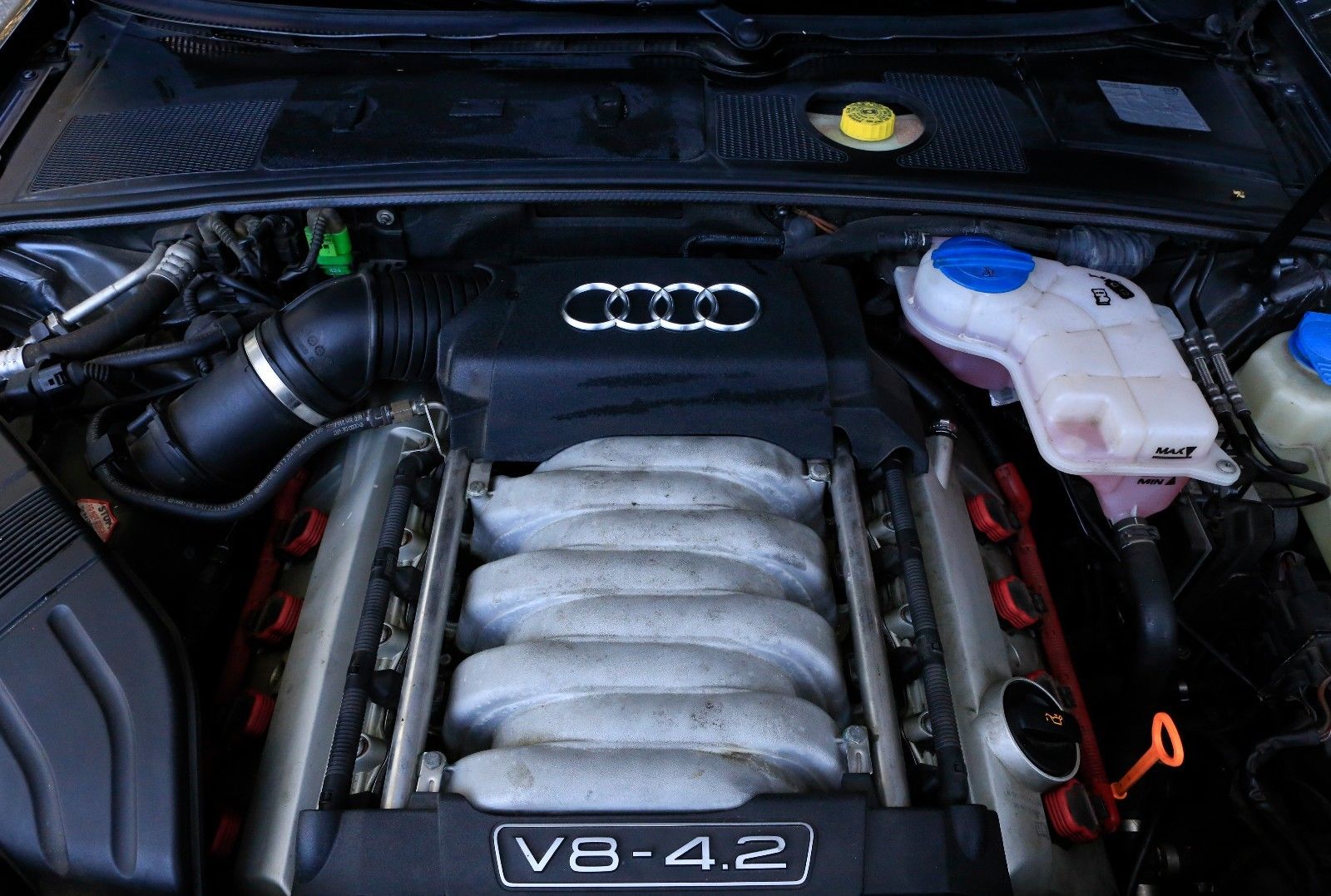 Production numbers always interest me, and in the case of this car they pop up again. Here, the seller claims that 1) there were only ~1,000 B7 manual Avants over 3 years, and 2) they've only seen one with lower mileage. That's a bit confusing, because either the seller is quite young or has a short memory – after all, these cars aren't really that old and I for one certainly remember them new with zero mileage. Second, the B7 period actually lasted for four production years, technically – 2005.5, 2006, 2007, and 2008. The figures I find suggest about 5,000 Avants were bought in. Of those, a little more than half – 2,649, were manuals. The biggest sales year was 2004, so that leaves the half model year for 2005 and up with roughly 1,500 imported. Still that's quite rare, I'll admit – to put it into context, that's pretty close to the number of E28 M5s imported to North America. Second, the seller must not be a follower of this page, because I don't have to go back very far to find a lower mileage example of a B7 – The Imola Yellow one I wrote up in March had 10,000 miles less than today's car, the Feature Listing 2007 we had was darn close, and here's a black one with only 50,000 miles we wrote up. Not enough? Okay, here's a near twin of today's car with lower mileage. The B7 also isn't the car I'm always looking for, so I'm sure along the way we've missed plenty of prime examples. In short, while this car is infrequently seen, in the age of the internet I'm not so sure it's one you absolutely never see.
So what about it, then? The mileage is lower than average. It's a pleasantly understated color combination of Dolphin Gray Metallic with the two-tone Alcantara interior. That interior, while grippier than the standard leather, doesn't wear as well and there's evidence of that on the driver's seat. It can be cleaned up a bit, but overall the presentation is still above average. So, too is the maintenance on this car, with the seller noting the expensive repairs they've undertaken. And they've been honest, upfront and provided pictures of all of the minor imperfections present. One thing they don't note that I saw going through the pictures was that it appears the front has tagged something; the hood gap, especially around the grill, is too large. Either the hood isn't seated properly or the front bumper is slightly out-of-place. The factory option BBS wheels, roof racks and Milltek exhaust are nice add-ons as well. In short it's a tidy package that is well presented in above average (but, not exceptional) condition. While some will argue that the B6 is better looking than the B7 (certainly true in Nogaro Blue!), the B7 is the better driving car and as the owner states, they did fix a few of the problems early examples had along the way – though I think the jury is still out on the timing chain improvements.
Pricing? Well, the $28,000 ask for the Imola Yellow example was out of line with the market, but I'd argue that example was likely more of a unicorn than this one. It's hard to call any gray German…well, anything rare. Heck, there's a manual silver S4 Avant with not many more miles than this that lives right near me. There's another black one down the road, too. It's the wild colors that really stand out if you want to claim to be outrageous – but if you actually like driving fast with your wife and .5 children (it's remarkably small in the back of these cars), you'd rather be in this unassuming example. A closer comp for this car are the two similar examples we've looked at – the 78,000 mile 2005.5 at $17,750 and the 95,000 mile 2007 for $18,300. With four days left, bidding here is at $11,500 and I'd expect it will cap higher in the teens.
-Carter