Warning!
This post is in our archives. Links in this post have been updated to point to similar cars available to bid on eBay.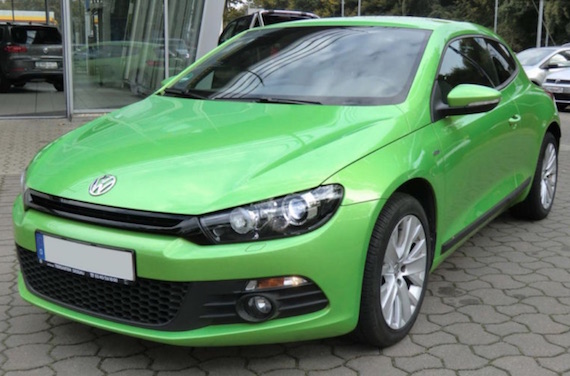 We don't feature a lot of new cars on this site and one reason for this is that Germany is holding back when it comes to some of its newest and most interesting products. It was just announced that VW is pulling the plug on the two-door GTI. Never has there been a better time for Volkswagen to bring back over the Scirocco than now. While the company claimed the Portuguese-built coupe would be too expensive for the market here, another big reason was fear of cannibalizing GTI sales. A sports coupe is what Volkswagen could use right now to rejuvenate its lineup in the wake of the diesel emissions scandal. Will they listen to the enthusiasts cries? Probably not. So in the meantime, have a gander at what we can't have in the US, this 2013 Scirocco 1.4 TSI 6-speed manual. It might not be the fastest version of the Scirocco, but it's certainly capable and a good choice for those looking to spice up their daily drive.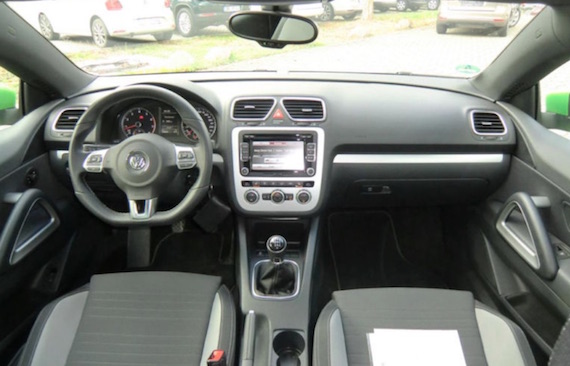 Year: 2013
Model: Scirocco 1.4 TSI
Engine: 1.4 liter turbocharged inline-4
Transmission: 6-speed manual
Mileage: 34,600 km (~ 21,499 mi)
Price: €15,490 (~ $17,290 USD)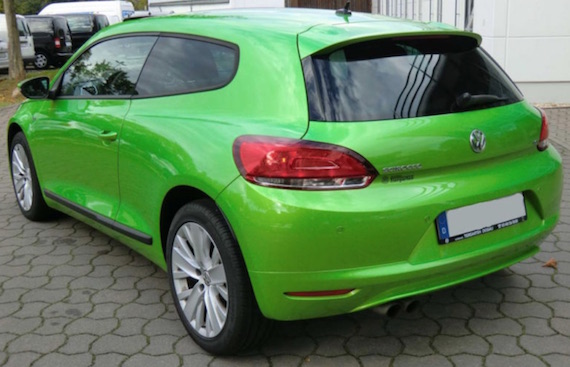 ABS, Airbags, Electric adjustable/heated, automatic headlight activation, hill-assist, Easy Entry "Easy-Entry", Rear parking assist, ESP, EURO 5, Power windows, Split rear seats, glass rear dyed dark, interior mirror with auto dip, Isofix bracket Child seat, automatic air conditioning, head airbag, alloy wheels 17 "+ size 235 tires, LED indicator lights, leather sports multifunction steering wheel, height adjustable steering wheel, metallic paint, front center armrest, drowsiness detection, multifunctional display Plus, fog lights, CD radio RCD 510 mp3, rain sensor, tire pressure monitor, windscreen washer nozzles heated, headlight cleaning system, side airbag, Power steering, Heated front seats, sports seats, cruise control, immobilizer, xenon headlights, central locking + remote control, 6 speed
While the 1.4 TSI engine gives up some power to the 2.0, if you are running this car as a daily driver, you might appreciate the additional economy. A work associate in South Africa is currently running a 2.0 TSI Scirocco with a DSG gearbox and I was pleasantly surprised at just how much power that engine had off the line. It was powerful enough that I wouldn't be opposed to giving the 1.4 TSI a look. The Viper Green on this car isn't to everyone's taste, but it just shows how much more choice other markets besides the US have when it comes to outfitting your VW. The cloth interior is also nice because it breaks up the sea of black a bit with contrasting cloth. We still have a long way to go until one could import a Scirocco to the US legally. But, maybe there's a slim chance that Volkswagen will hear the complaints from their US fans and give us what we want already. Cars like this.
-Paul