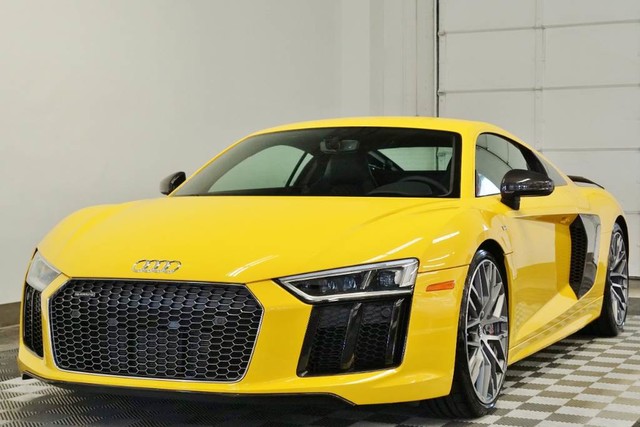 We're pretty used to the formula here: take a limited edition or special production 911, slap a neat color on it, and watch the price rise. Even brand new cars – ones that you can roll down to the dealership and order up yourself – are demanding a strong premium in the used marketplace. Insanity? A 'bubble'? Bad economics? It doesn't matter what the cause is, it's the way life is for the foreseeable future.
But it's not a trend which follows across the board. Take today's twin Audi R8 V10 Pluses. The 'Plus' adds a serious amount of sport to the standard V10 R8, itself no slouch. Kicked up 70 horsepower to 610 and driven through a 7-speed S-Tronic it's capable of sub-3 second sprints to 60, can obliterate a standing quarter mile in less than 11 seconds from a 5.2 liter normally aspirated V10 capable of spinning north of 8,500 RPMs. Both can hit 205 mph flat out. Both are presented in the searing shade of Vegas Yellow that will generate enough stares to make a GT3 jealous no matter how red its wheels are. . Both feature the upgraded 20″ wheel option and a host of other special carbon fiber touches that come along with the 'Plus' package. Despite being able to rip your face off and producing supercar performance from just a few years ago, both are also able to be used in a daily commute – even in winter. They'll even return above 20 mpg on the highway. They're astonishing automobiles.
And yet, both are 'affordable'.
Look, they're not really cheap. In fact, they're massively expensive for any car, but many would argue especially so for an Audi. The sticker price on the V10 Plus is $192,000 before options, taxes and destination, after all. Yet with less than 3,000 miles on each of their odometers, this duo hasn't appreciated like the 911 market – it's fallen quite substantially. And don't think I took the cut-rate approach here; I selected the two most expensive used R8s I could find from two of the most expensive dealers on eBay. And yet, combined their asking price is still $80,000 less than the 911 Turbo S Rob looked at over the weekend.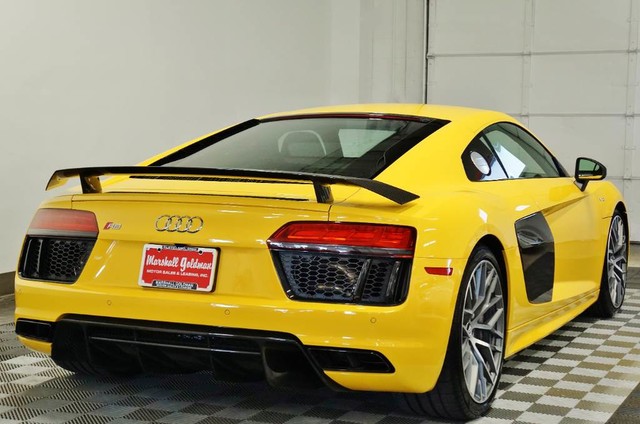 Year: 2017
Model: R8 V10 Plus
Engine: 5.2 liter V10
Transmission: 7-speed semi-automatic dual-clutch S-Tronic
Mileage: 2,907 mi
Price: $175,800 Buy It Now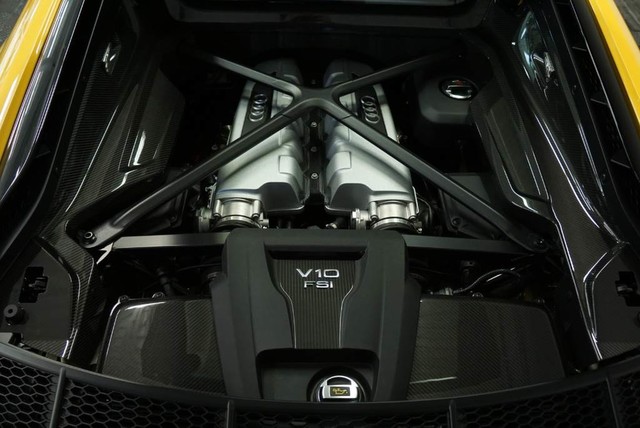 2017 Audi R8 V10 plus

We have just added to our extensive exotic car inventory a beautiful 2017 Audi R8 V10 Plus in Vegas Yellow over Black leather with only 2,900 miles. This R8 is loaded with: S-tronic transmission, Navigation Plus, diamond stitched interior package (18 way power seats with pneumatic leg and side bolsters, diamond stitched sport seats, full leather package, diamond stitched Alcantara headliner), Bang and Olufsen surround audio, 20″ wheel package (10 spoke Y design forged wheels in titanium finish, 245/30 front and 305/30 rear P Zero tires), dynamic steering, contrast stitching, carbon fiber engine compartment inlays with LED lighting, front and rear parking sensors, rear view camera, carbon fiber interior package, carbon fiber rear spoiler and side blades, carbon ceramic brakes, heated seats and more. The original MSRP was $202,750.

Family owned and operated, Marshall Goldman Sales and Leasing has been pairing the best in luxury automobiles with discerning customers across the globe since 1978. Every car we offer is owned by us and is on site in our massive 40,000 square foot indoor showplace. Call us today and find out what legions of satisfied customers already know: Our staff's professionalism and our unparalleled inventory offer a buying experience unlike any other. Buy the best, from the best!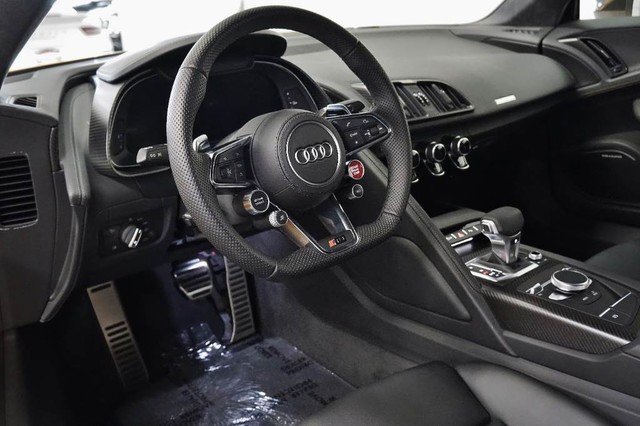 Don't let the four rings dissuade you; this is a special car built by Audi skunkworks quattro GmbH. It really does offer supercar performance and everyday livability. Being brand new, there are effectively zero question marks and no condition issues. So there's only one real thing to consider – the massive savings. Originally this car stickered north of $200,000, but you can own it now for a 15% price reduction at $175,800.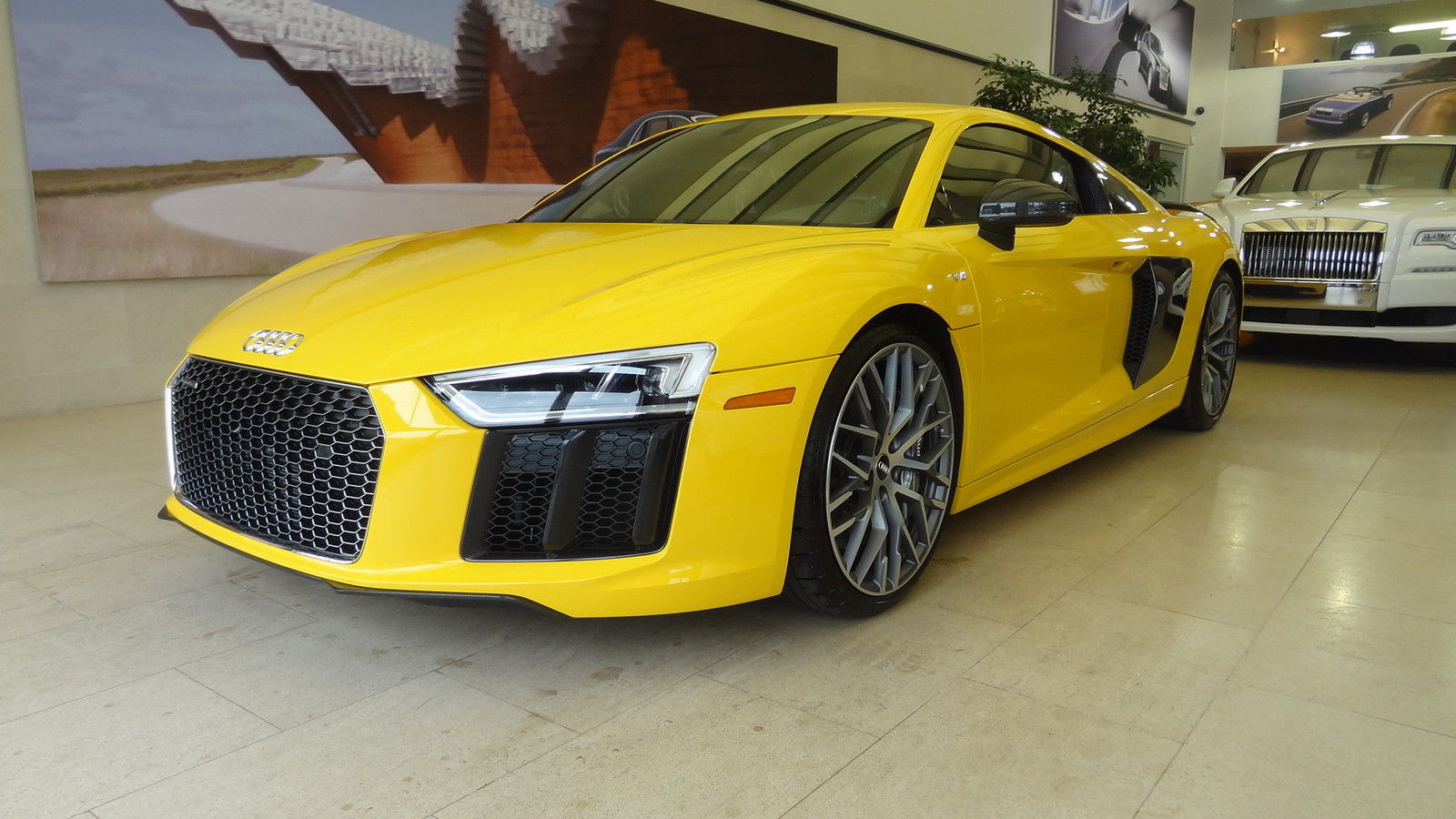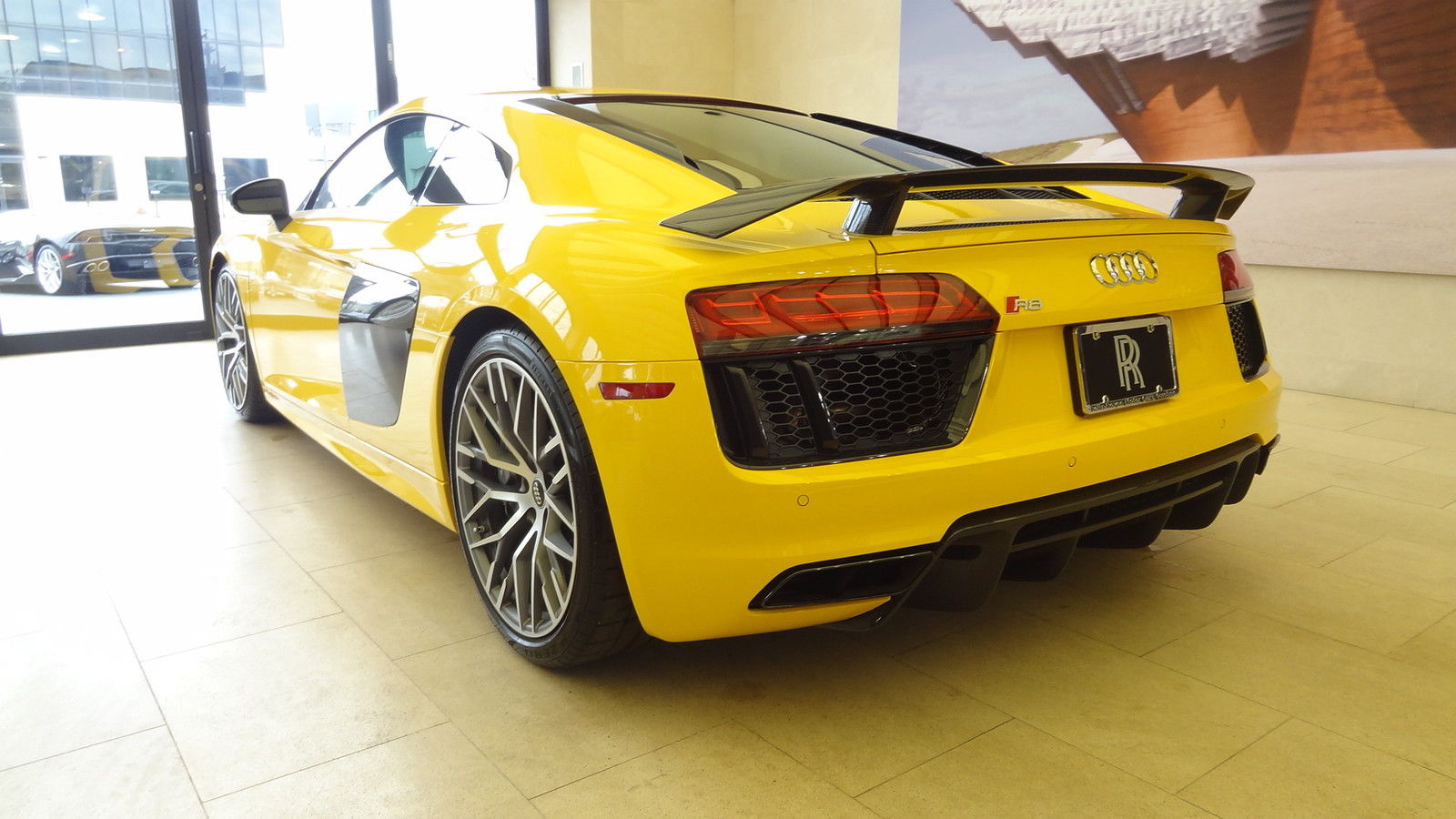 Year: 2017
Model: R8 V10 Plus
Engine: 5.2 liter V10
Transmission: 7-speed semi-automatic dual-clutch S-Tronic
Mileage: 1,730 mi
Price: $177,500 Buy It Now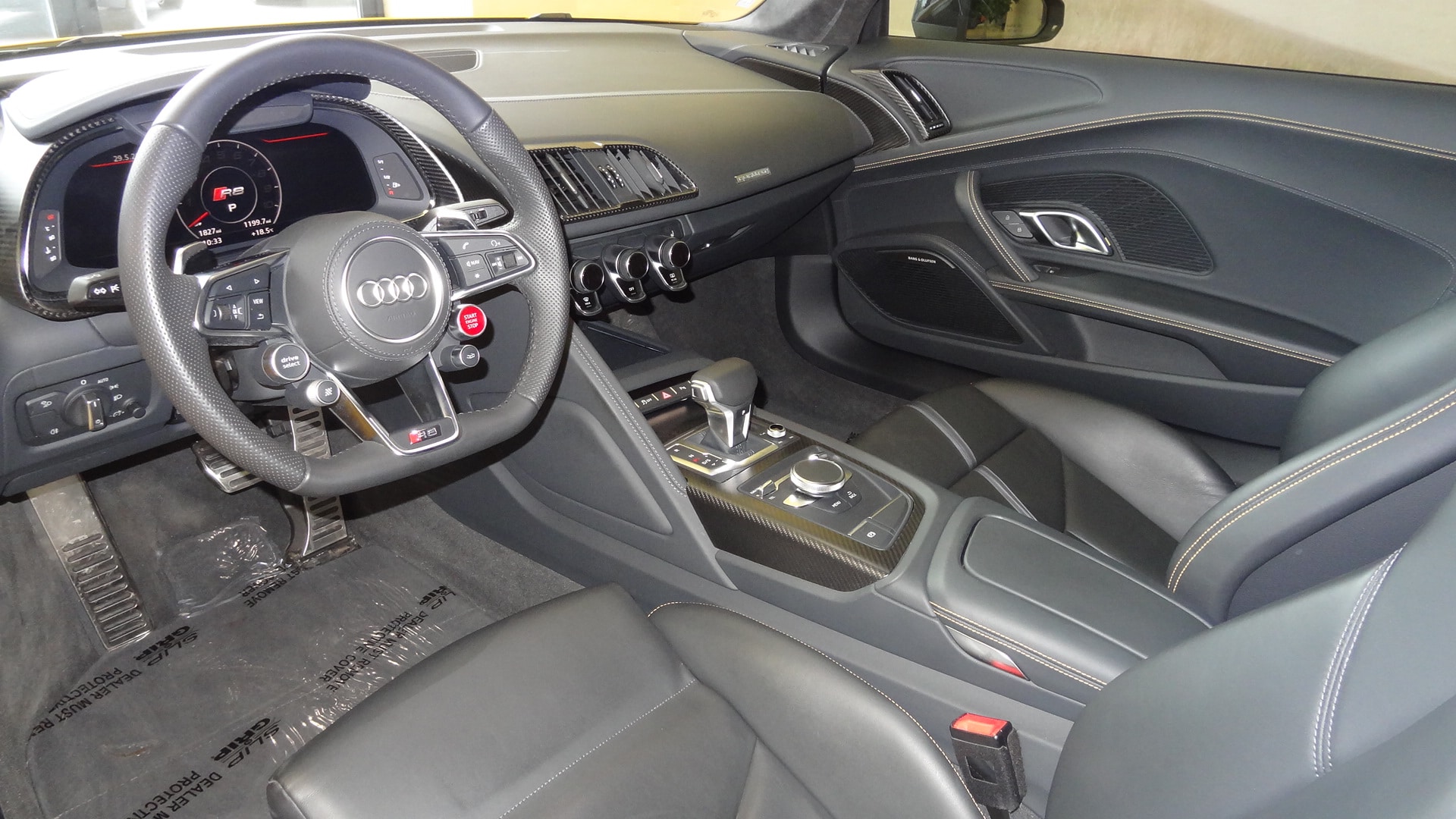 We are an authorized Rolls-Royce Motor Cars dealership located in Montreal, Quebec, Canada. Just 40 miles north of Champlain, New York.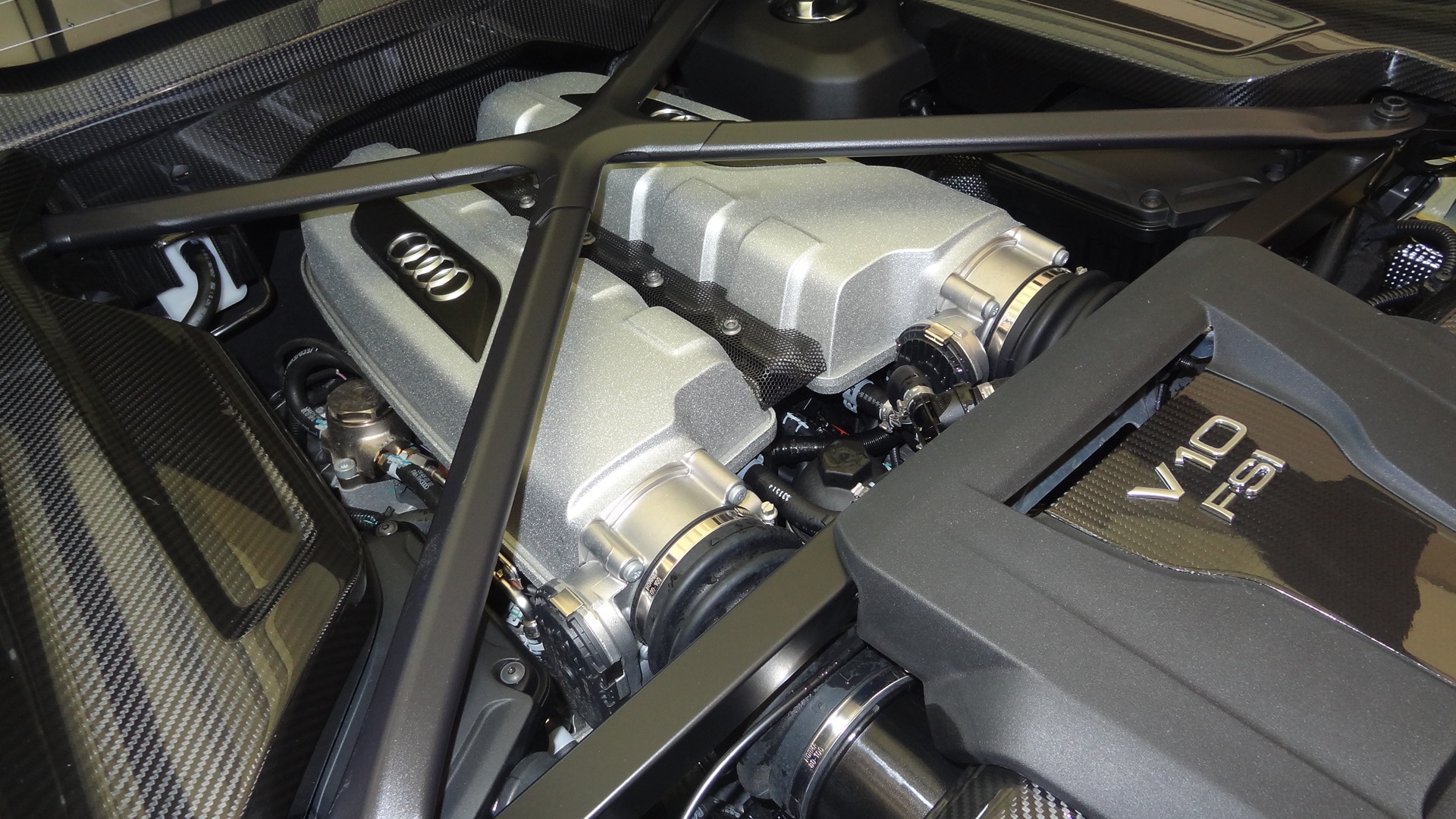 You'd be forgiven for thinking it was the same car. But the Goldman's chassis number is 901629, while this car looks to have been produced earlier and is 901441. Little information about it is offered but is seems similarly equipped. With 1,200 fewer miles and in equally immaculate, effectively new condition, the asking price is $2,700 more than Goldman.
At the end of the day, neither car is likely to be on the radar of our readership. But watching used car prices head upwards has us mostly shaking our heads in disbelief. Yet the reality is that if you look outside of the few market darlings, values still abound for the enthusiast – and the quick depreciating new cars are often some of the best spots to look.
-Carter