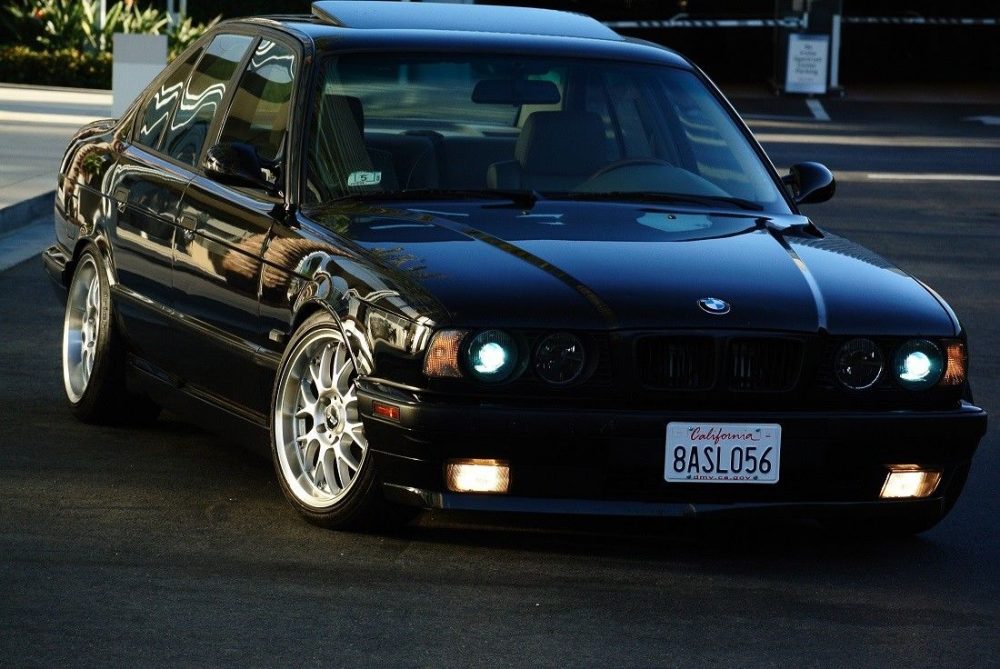 Update 11/26/18: Although listed as sold at $7,100 last auction, this car is back again with no reserve and sold for $7,099.
Update 11/15/18: This E34 sold for $7,100.
After selling earlier this year from out Feature Listings, this built and supercharged "540i" is back on eBay with a no reserve auction and some slick new photos. Bidding is currently only at $5,600 with a day and a half to go.
In the early years of the 1990s, the writing was on the wall for the high-strung M88 derivatives. They were excellent motors, no doubt, but power levels were rising to the point where the M5 was no longer top trump. It enjoyed a small power advantage over cars such as the V8 4.2 quattro, true – with 276 horsepower and 295 lb.ft of torque, the Audi had less punch but more pull. But cars like the M119-equipped 500E changed the playing field; 322 horsepower was enough to overcome the S38 in the M5, but the big number was the 354 lb.ft of torque. That was nearly 100 lb.ft more than the S38 and it was more usable, too.
BMW wasn't to be outdone, launching its own series of V8 for the 1992 model year. in 3.0 and 4.0 form, the modern aluminum motors dubbed the M60 brought new levels of power to the third generation 5. In fact, so potent was the 4.0 version that BMW decided the more expensive M5 was effectively redundant in the marketplace. The M60B40 was rated at 282 horsepower and 295 lb.ft of torque and and good enough to scoot the luxury car from 0-60 in 6.9 seconds even when equipped with a 5-speed automatic.
But there was a 6-speed manual option as well, and of course you could opt for the sport package that would give you better seats, springs and a limited-slip differential. These options turned the two-ton Teuton into an athlete. While this particular E34 started life as a 525i, it's been given the full 540 treatment and then some, culminating in a Vortech supercharger for some serious punch:
5 Comments