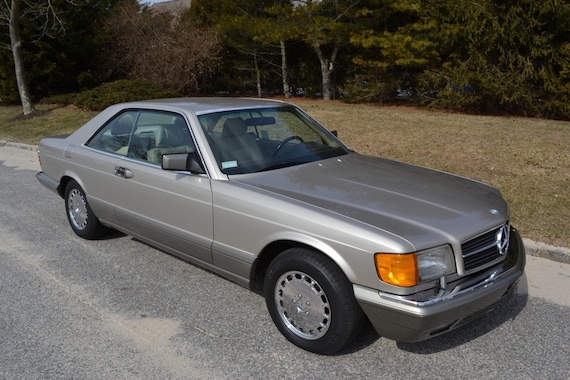 Mercedes coupes have always been an object of desire for me. Sure, they lack a little of the carefree fun factor of their open roofed counterparts, but a lot of the classics coupes have blended the conservative style of the sedans with a bit of verve you would expect with a personal luxury vehicle. A two-door vehicle of this size may seem indulgent, but for me, they are oh so right. One of our favorites here at GCFSB is the C126, more commonly known as the 380SEC and later 560SEC on these shores. For a decade, this car carried the large coupe torch for Mercedes-Benz fairly unchanged and was one of those cars of the 1980s people would instantly associate with the wealthy.
First, let's take a look at this low mileage 560SEC for sale in New York.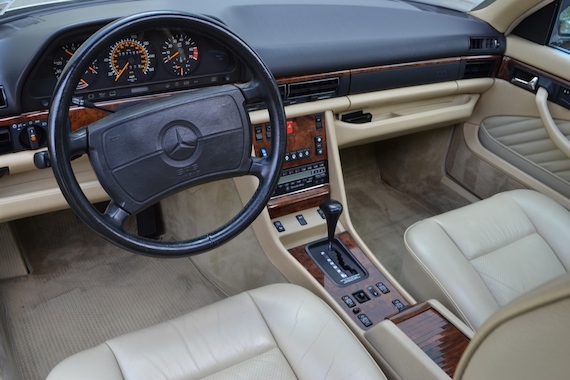 Year: 1991
Model: 560SEC
Engine: 5.6 liter V8
Transmission: 4-speed automatic
Mileage: 57,196 mi
Price: $24,950 Buy It Now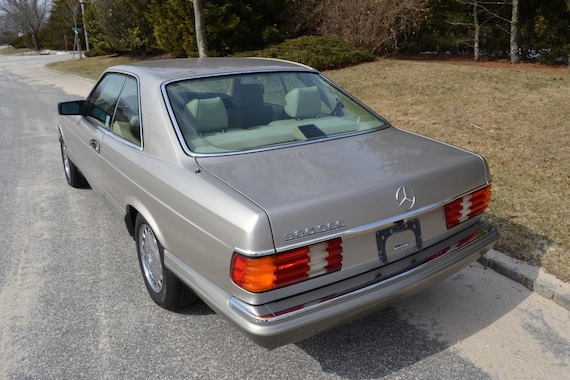 This is a 1991 Mercedes 560SEC with 57,000 original miles. This car is originally from California and is in exceptional original condition. Car comes with the original owners manual, original service booklet with stamps all the way through, beginning at Mercedes of Santa Monica. Car has the original tool kit, original Becker radio, and all the Mercedes body panel stickers. This is an excellent opportunity to own a classic 560SEC in the last model year in excellent condition. For more details call 631-283-8819.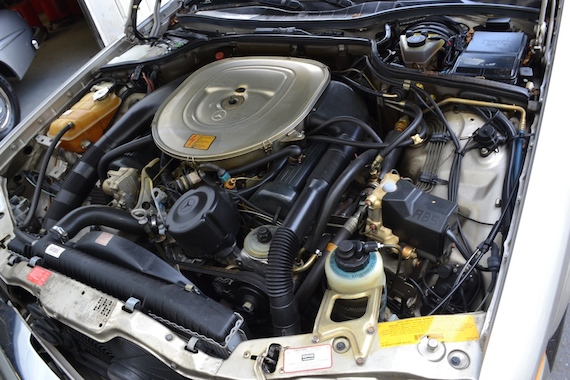 Smoke silver is one of those take it or leave it colors for me. It doesn't offend, but I'd much rather have a nice shade of burgundy or black on this coupe. Something rich looking to accentuate the subtle lines. Considering the mileage and condition we are dealing with, the asking price is a bit on the high side, as prices for good examples are hovering in the $16,000 to $20,000 range, with exceptional ones bringing just a bit more.
Next up, here we have the 560SEC's direct successor, this time with the power of four more cylinders in the form of the 6.0 liter V12. The C140 SEC arrived on the scene in 1992. As compared to the C126, it had rather more brutish looks, but packed in a whole lot of technology, which, in many instances, makes this a more expensive car to run on a regular basis. Especially the twelve cylinder variant you see here for sale in New Jersey.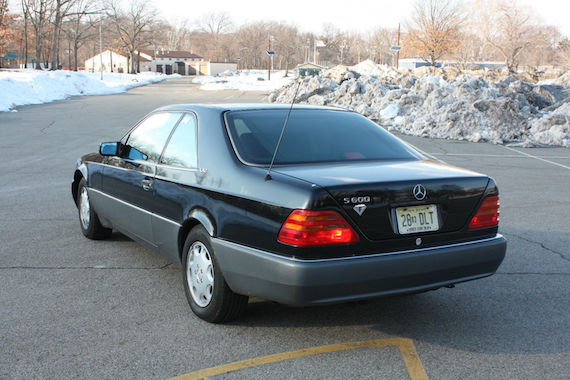 Year: 1996
Model: S600 Coupe
Engine: 6.0 liter V12
Transmission: 5-speed automatic
Mileage: 129,542 mi
Price: $8,750 Buy It Now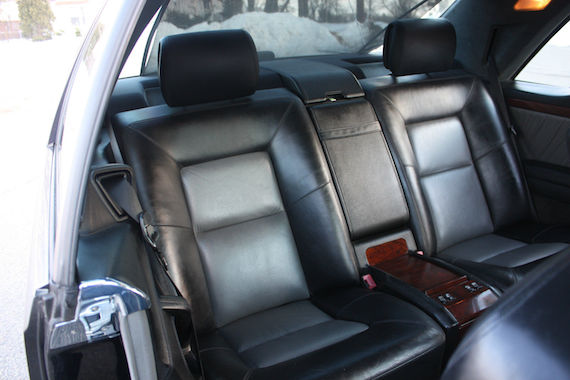 Up for sale is 1996 Mercedes Benz coupe S600 V12. Car is in very nice shape! All the features are in working condition. Come and test drive it! You will not be disappointed! If you have any questions don't hesitate. We are here to help buy you a car that suits you! My cell 201-562-5454 David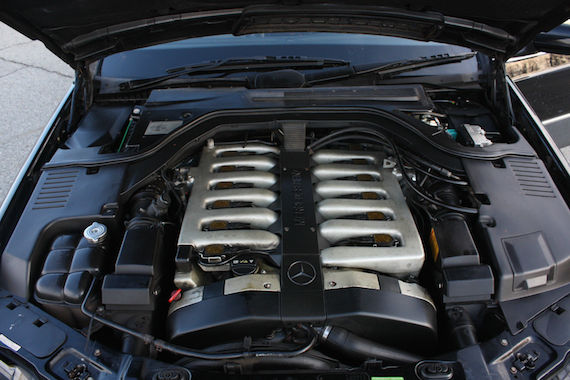 I don't mind the C140, but in comparison to the C126, well, for me, there's just no comparison. I'd take the 560SEC any day of the week. It may be slightly older and less powerful, but the 5.6 liter engine has enough grunt and there are less electronic gremlins that could give up the ghost over time. Therein lies one of the reasons of the price disparity we see here. One question that is always running through the petrolhead part of my brain is how many collectors out there would be willing to take on the challenge of keeping a car like this C140 and many other complex luxury vehicles of the era on the road? Time will tell.
-Paul