If timing had been slightly different, my '88 M5 might actually be a '98 M3 Sedan. The same friends' dad's M3 that was my first ///M experience was discussed as possibly up for grabs if I had $13-$14k. Alas, I did not at the time and have ended up with a car I like even more. That said, finding sub-40k mile E36s is no easy task, as their status as the "accessible" M3 has led many to succumb to high mileage and/or ill-advised modification. Just like the sedan I lusted after, today's coupe has low miles and some well-chosen upgrades, representing the upper end of the E36 market.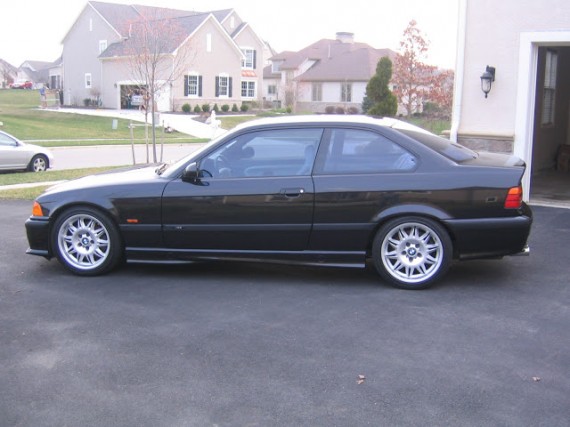 From the seller:
Bilstein PSS9 adjustable coil-over dampers, x-brace, camber plates, UUC sway bars, Turner sway bar subframe reinforcements, Mason strut brace, AA exhaust, metal thermostat housing & water-pump, up-to-date maintenance, history and original parts included, well cared for, garaged, driven once a month, excellent condition.
Great E36s like this are going to continue to rise in price, and it would be worth even more all original without the add-ons. With an asking price just under $18k, I'd think there's a little room for negotiating. If everything checks out and it is as nice as you would hope for a 39k-mile car, paying $15-16k wouldn't be unreasonable.
-NR