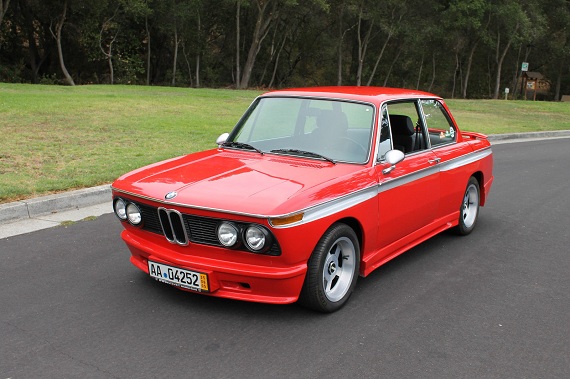 There are some pretty distinct tuning periods, such that you can generally peg the time frame that a car was modified if it was "cutting edge". For example, when I saw this 2002Ti pop up on eBay, I immediately thought it was a late 80s/early 90s modification. Most of that, to be fair, came from the dated wheels, but the boxy styling, attempt to update the grill and paint scheme just said to me that M.C. Hammer may have been playing in the background when this car was revised. And like early modified cars and even more recent examples, dated mods sometimes make a bit of a mess – and this car certainly looks dated to me. Despite that I think there's still a lot to like here; the base is a clean 2002Ti, the box-flares aren't horrible and inside there are some great Recaros and a Zender wheel. What would you do with the rest?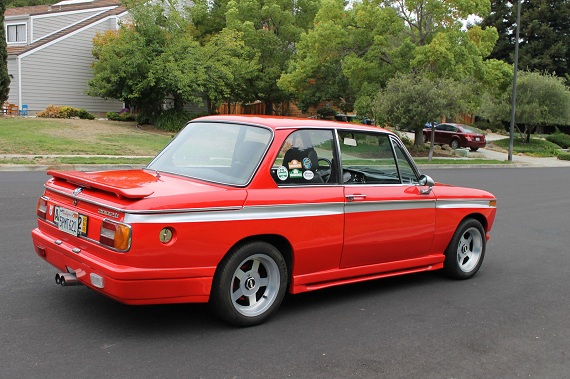 Year: 1974
Model: 2002
Engine: 2.0 liter inline-4
Transmission: 4-speed manual
Mileage: 74,825 mi
Price: $16,500 Buy It Now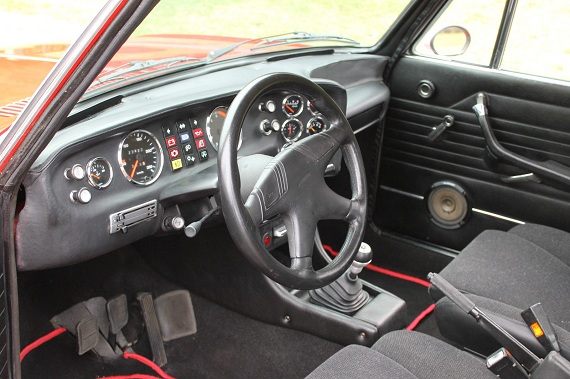 1974 BMW 2002Ti

Vehicle number: 3665253

Miles: 74,825 (120,420 Kilometers)

Here is a great chance to be the new owner of a very unique

BMW 2002 with Ti Specifications. Imported from Austria in

2006, It has been carefully garaged and cover ever since.

Additional 174 high resolution photos can be seen below:

https://1974bmw2002ti.shutterfly.com/

EXTERIOR

Although the paint is about 15 years young, it shows quite nice..!

there is plenty of shine and well cared for. Modified with fiberglass

front and rear flared fenders.

In the rear molded bumper there is a white reverse light as well as

a fog light. The front bumper is also molded to the front flared fenders.

Side squirt flares on the car. It also sits slightly lower in the front giving

it a great aggressive look..!

ENGINE BAY

The 2.0 Liter engine has plenty of power, the dual Weber carburetors

are in perfect synchronicity. The E21 Transmission shifts smooth with no

grinds at all. Recently replaced all the fuel lines in the engine bay.

The Weichers front shock tower stabilizer improves greatly the handling

on the car..!

INTERIOR

The unique dash has plenty but very useful gauges. Every single one in

great working order..! The high beams, low beams, signal lights, reverse

lights, cigarette lighter/phone charger, horn, dimmer lights all in

excellent working condition..!

The Lenden steering is super comfortable. Car is dressed up with

clothed Recaro seats. There are no rips on them at all… The heater

functions perfect..! Momo stick shift gives it a sporty look.

Carpets are also in great clean condition. The floor mats are almost

new. Driven only a few thousand miles since its importation.

UNDERCARRIAGE

The bottom car is very clean, the only area that I have observed a bit

Of rust is in the front passenger side frame. In my opinion an easy fix.

QUESTIONS??

I live 45 minutes south of San Francisco California, I would gladly assist

you with the logistics to ship this exotic car to any city in the United

States as well as any mayor port around the world at your own

expense. International bidders I can drop off the car at the port of

Oakland for free….!!

This car comes with a clean and clear California title.

Inspections are welcome and highly suggested, I can take the car to

a local BMW Specialist at your own expense.

Call me for an appointment for viewing the car..!

Jaime

408 656 5112

Thanks for viewing
Happy Bidding..!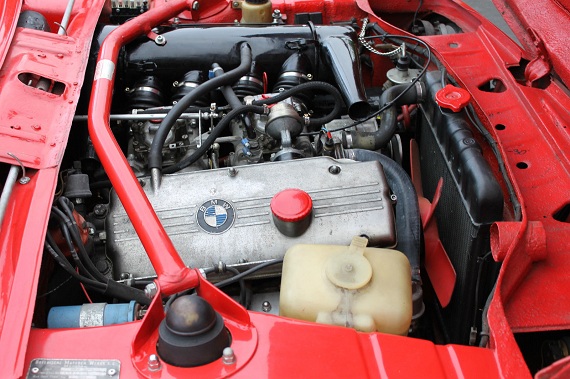 Generally, I'd prefer a more classic 2002 modified in the style of the Schnitzer or Alpina cars, but there's potential here – it's clear a lot of money was spent on customizing it when new. I think if you were to paint this car a more sedate color combination, for example like this Gulf Blue model, the flare would stand out rather than the color. I'd probably return the car to a single-headlight grill with some round Hellas, too. Couple that with a more classic set of wheels, like these BBS RAs, and the outside would to me look much better: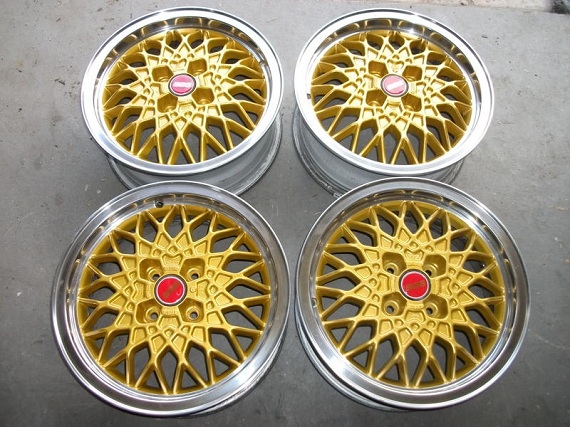 There's a mention of an E21 transmission, but no indication if it's a 5-speed update – though I can't imagine that you'd go through the work of the swap and not grab a 5-speed while you were there. Mileage is lower and the car appears to be very clean overall. The pricing is a bit high for a car that needs some re-customization, but I think it could be a neat car if properly updated.
-Carter