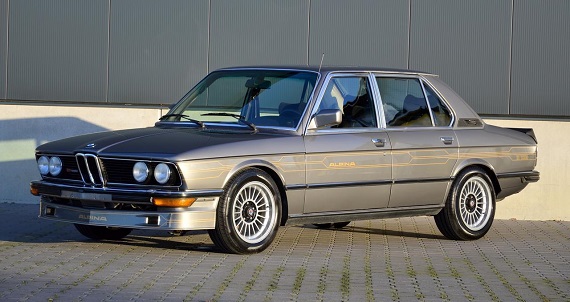 It is with some eager anticipation I open my browser every week and search for the next interesting tuner car for today's signature feature. Because of the explosion of the internet and the shrinking of the world coupled with trends in classic 1980s cars, the playing field has become littered with interesting period examples of cutting edge tuning technology. And for that it seems we have to thank Japan, since a majority of the classic AMG, Alpina and even Ruf cars are rolling back through Europe and into America from the land of the rising sun. Today's star draft pick is one of the best players to emerge from the 1980s – the Alpina B7 Turbo. It was, for some time, the fastest sedan in the world, besting even BMW's own Motorsport division entrants. With adjustable boost trimmed to 300 horsepower, only cars like Porsche's 930 or some exotics could keep up. Today's B7 – number 251 – has traveled around the world and back but is set to make the next leg of the journey: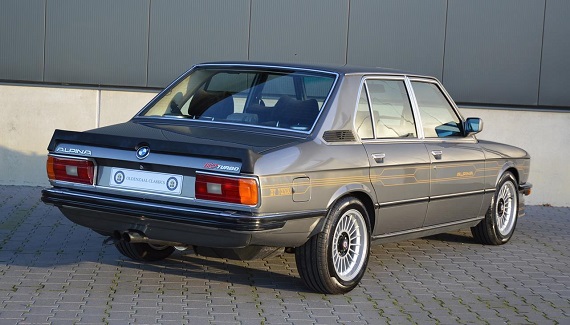 Year: 1982
Model: B7 Turbo
Engine: 3.0 liter turbocharged inline-6
Transmission: 5-speed manual
Mileage: 82,416 mi
Price: Reserve Auction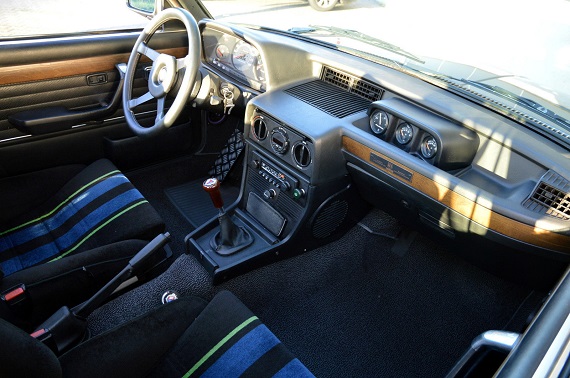 1982'er Alpina B7 Turbo E12

1 of only 149 built! Not a second one for sale worldwide!

In short one more time the specs, they still amaze!

· 300 HP

· 462 Nm of Torque

· 0-100 km/h in 6,1 seconds

Here is the once in a lifetime opportunity to abtain the absolute masterpiece from Alpina. At that time famous from the Guinness Book of Records as the fastest 4-door saloon in the World!

The E12 was the First Alpina car that was built as an Alpina car in the registration documents. The most extreme car Alpina has built until today. The power of the normal 528i was almost doubled!

A driving icon and a piece of Alpina history. Insiders will understand that these cars are hardly ever for sale. Currently the only one in a nice shape for sale and they will rise in price fast. Absolutely and interesting investment as the first real Alpina car, one of 149 built.

This is Alpina ist technically 100% and cosmeticcaly perfect. Is has never been restored, welded and is absolutely free of rust. A perfect shell with perfect paint and perfect trim. Not a restored car but a mint survivor. The body is incredibly straight, the paint is flawless. The Alpina decals in gold have been attached flawlessly and perfectly straight. Trim pieces as rubbers parts, chrome trip, headlights, grills, emblems are all immaculate.

The interior is just as beautiful. Beautifully kept carpetting. Dash, doortrim, headliner they're all original and perfect. All Alpina parts are there. The Alpina steering wheel, the Alpina 'Dampfrad' (Turboboost adjustment), Alpina extra instrument. The seats are just beautiful.

Recently had a major service including new seals in the injection system (B7 Turbo specific). It sits on the original 16" Alpina wheels, freshly powdercoated with new emblems. Shod in new Pirelli rubber in the correct sizes. The turbo'd M30 6-cylinder runs beautifully and smooth. It has the beloved 5-speed Dogleg gearbox. It has 4 electric windows and even has airconditioning!

The car comes with the original invoice from Alpina, a technical sheet from Alpina. It comes with a full set of keys and japanse Vehicle Documents. This car has been delivered new to Japan by Alpina. Thanks to meticulous cleaning, servicing and keeping this car in the warm and dry Japanese climate it still is in a like-new condition.

A valuation rapport has been made for this car. You can find the pictures below. The Condition is a 1- (almost perfect/new) and the value is at €100.000. The valuation rapport was made by classic car valuator (connected to Classic Data GmbH), His name is Salco Hoogeweij. I can't place any links but you can google his website: KFZ Oldtimer Sachverstaendiger Hoogewij.

Find many Big Pictures below! from Car and Valuation Rapport

The seller:

I'm selling the car through my company Oldenzaal Classics B.V, please Google my site, i may not post a link. I specialize in Vintage BMW's, we buy, sell and restore beautiful Bavarian classics.

I'm a dutchman, my company is dutch. The car is located in my dealership in Oldenzaal, The Netherlands. You can reach me on 0031 6 5521 2828 between 9:00 and 22:00, Dutch time. You can always contact me with questions about the car. You can Google my website (i cannot place any links) to find my emailaddress or just send a message through ebay.

I have sold many cars in europe but more and more ot the USA. Ofcourse i will help in shipping and insuring the car in transport.

The buyer must contact me within 24 hours after end of auction. A deposit of 10% needs to be paid within 3 days via Banktransfer (No paypal). Then we'll discuss finalizing the deal.

For shipping qoutes just send me an email.

Examples below:

Jacksonville FL / Baltimore MD

All incl : ~1000 USD

Jacksonville FL / Baltimore MD / Brunswick GA

All incl : ~1200 USD

Houston TX

All incl : ~1300 USD

San Diego CA

All incl : ~1400 USD

Tacoma WA

All incl : ~2200 USD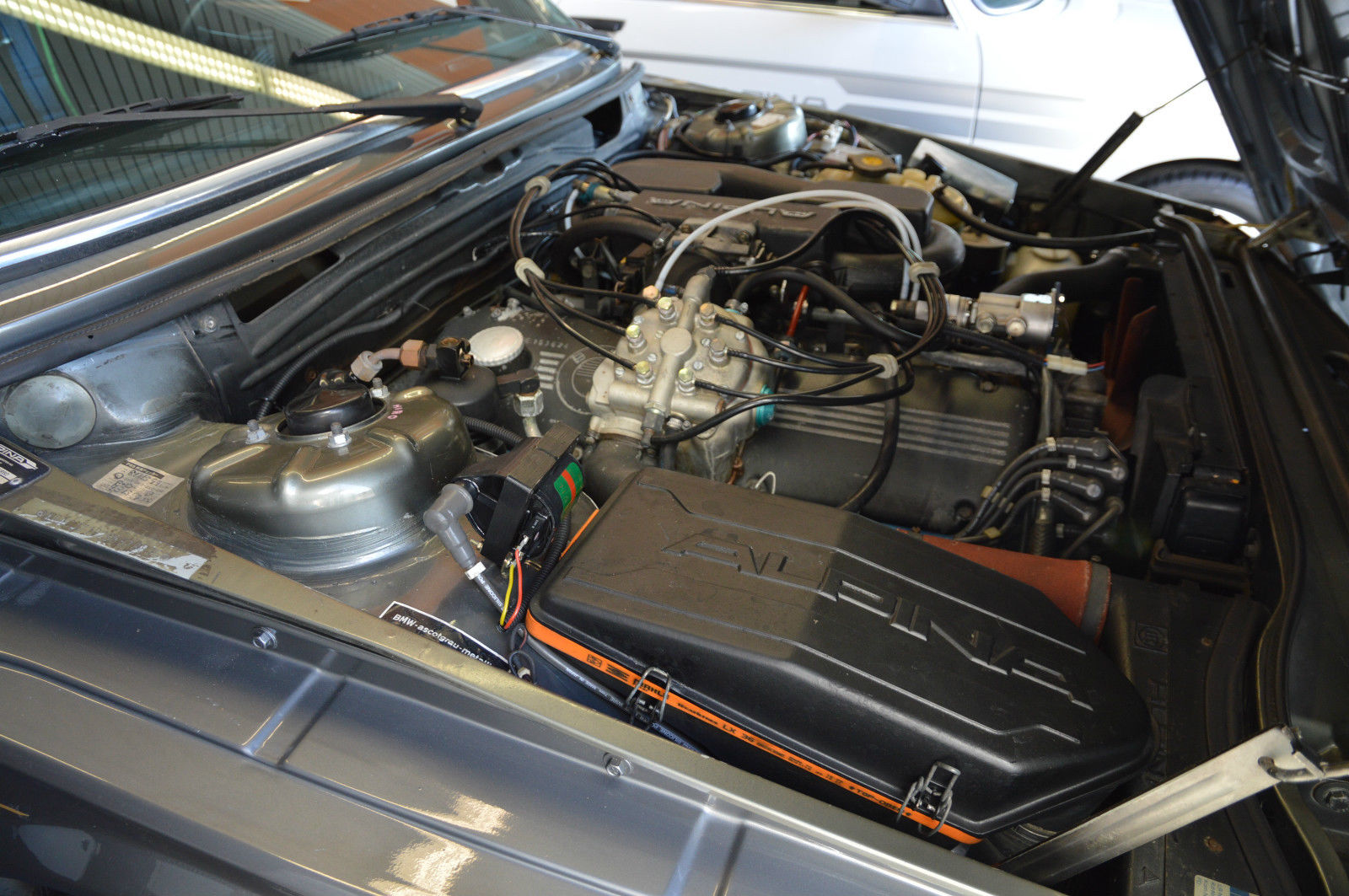 Condition overall appears to be excellent and the Ascot Gray Metallic is certainly lovely. This car does appear in the Alpina Archives as having been repatriated in 2015. The current seller is one that we've seen before (even earlier today with Paul's Glas GT) and has a wide assortment of neat European models. Their current ask on this B7 is 99,950 Euros – $111,000 in today's money. I believe that's the highest asking price I've seen attached to any classic Alpina and frankly it's not likely to be easily realized. But this is certainly a very special car in a lovely color and great condition which is much more limited than the BMW M models – it's even more rare than the M1. Whether that translates into big dollar signs for the seller if the right person is found is another matter, but between this car and a similar priced E30 M3 I think I'd chose the former.
-Carter