Warning!
This post is in our archives. Links in this post have been updated to point to similar cars available to bid on eBay.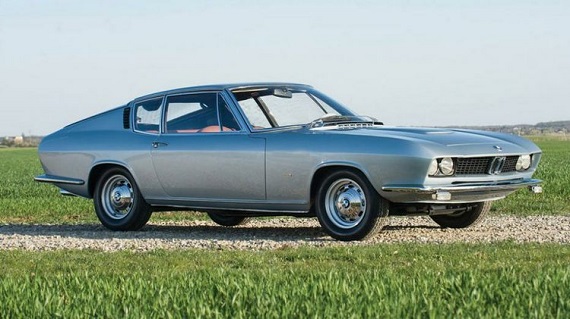 There are always automotive "what ifs" that are really entertaining to consider. What if Audi had continued its Group B development mule which moved the turbocharged inline-5 to the middle of the car in order to better combat the likes of Lancia, Ford and Peugeot? Might the R8 have become a reality two generations earlier? What if Porsche had fully sussed out the Audi V8 in the back of the 964 instead of sticking with the flat-6? What if Mercedes-Benz hadn't bought Chrysler and made a conscious decision to make their cars worse? These are but a few of interesting plot developments that could have spawned a Watchmen-esque alternate reality. The automotive landscape we look at could be entirely different. And to add one more potential to the plotline, what if BMW's traditional design language was completely different? It's pretty easy to spot the influences of the E9 and E10 in today's car even though there have been massive changes. BMW even went to great lengths to try to convince consumers of today that there is lineage between the 2002 and the newly renamed 2-series. But what if BMW relied on Italian designer Pietro Frua to design their cars? Well, we would have gotten the 1971 Mustang a few years early, for one: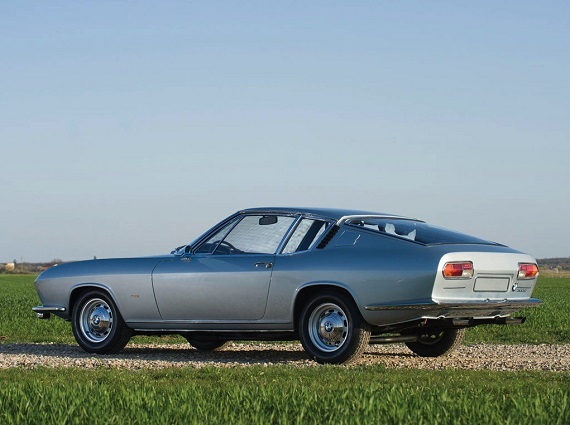 Year: 1967
Model: 3000 V8 Fastback Frua
Engine: 3.0 liter V8
Transmission: 4-speed manual
Mileage: mi
Price: Auction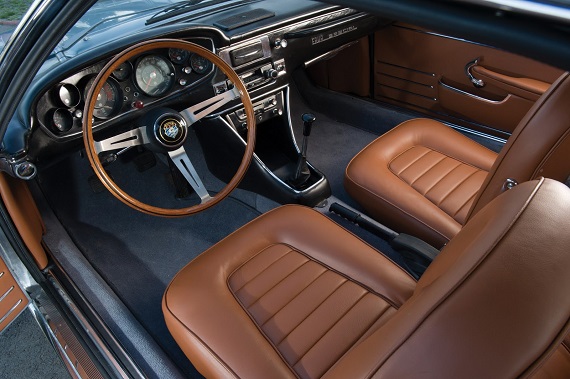 160 bhp (DIN), 2,982 cc DOHC V-8 engine with triple Solex downdraft carburettors, four-speed manual transmission, independent front suspension with double wishbones and coil springs, De Dion rear axle with a Panhard bar, leaf springs, and shock absorbers, and four-wheel hydraulic disc brakes. Wheelbase: 2,500 mm

A one-off coachbuilt German grand tourer
Displayed in period at Frankfurt, Paris, Geneva, and Barcelona
Stunning and unique styling

Some of the most interesting cars to have ever been created by BMW are those that have been crafted not in-house by BMW's own designers, as skilled as they may be, but by outside coachbuilders. After BMW's acquisition of famed old-line German automaker Glas in 1966, the company continued to produce the Glas 3000 V8, albeit under the name BMW-Glas, and badge it as a BMW. The design of the Glas 3000 V8 was polarising to some, but the acquisition gave coachbuilder Pietro Frua, who had designed a handful of other Glas models, an opportunity to reimagine the car's design.

The vehicle presented here is the only BMW-Glas 3000 V8 to be fitted with custom bodywork by Frua. Whilst the car's fastback body differed from anything built by Glas or BMW at that time, it was instantly recognisable by its iconic kidney-shaped grille. Unlike the somewhat bulbous Glas models, this new car's coachwork was sleek, low-slung, and aggressive. Its design was similar to that of a Maserati Ghibli or an Iso Grifo, and clearly Frua had been influenced by Giorgetto Giugiaro in its lines.

The car proved to be popular, and it was displayed at a number of motor shows, including Frankfurt and Paris in 1967, the Geneva Salon in 1968, and finally Barcelona in 1969. BMW presented the car in different colours to showcase its incredible design: light blue metallic at Paris and red in Barcelona. After Barcelona, it was sold to its first owner, a gentleman in Andalucía who retained the car for over 20 years, until his death. It was then purchased by an admiring employee of that owner.

It has just finished a recent mechanical restoration with its current owner. Whilst this work was taking place, the interior was fitted with new upholstery and the paint colour was changed once again to silver, which is a very flattering colour for the car, as it helps to showcase its wonderful lines. The mileage showing on the odometer is 64,950, which is a reading that very well could be original.

As attractive as the BMW-Glas 3000 V8 by Frua was, it was decided that the model would be not go into production so BMW could focus on the upcoming 3.0 CS, and this car was left as a one-off. For the BMW enthusiast, this represents a singular opportunity to purchase one of the most unique and attractive cars the company ever built.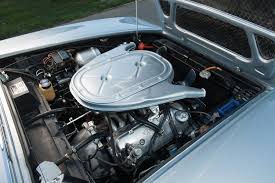 I think the Frua designs are some of the most interesting in the Italian world, mostly because they're relatively unknowns compared to the more popular Pininfarina, Bertone and Ghia designs. Frua took the Glas 3000 V8 design – which itself is a bit of a ripoff of the Maserati Sebring – and gave it an entirely new look. The handsome if quite large and ponderous looking result was design language unlike anything else at BMW. Instead, the aforementioned Mustang Mach 1 comes to mind, as does the Aston Martin DBS, Fiat Dino Coupe, Ferrari 365 GTC/4 and a few other exotics. There's even a pretty strong resemblance to the Audi 100 Coupe S which was launched a year after this design debuted on the auto show circuit. Of course, it was a prototype designed to gain attention rather than to hint at the up and coming design language, but I can't help but think – what if BMW had gone in this direction? A high-revving V8 GT car might have been the first 6-series, for example? It's fun to think. Ownership of such a special bit of history is likely to allude all but the richest BMW collectors, since the expectation is that this car will clear close to half a million Euros. But can you put a price on dreaming?
-Carter