Warning!
This post is in our archives. Links in this post may have been updated to point to similar cars available to bid on eBay.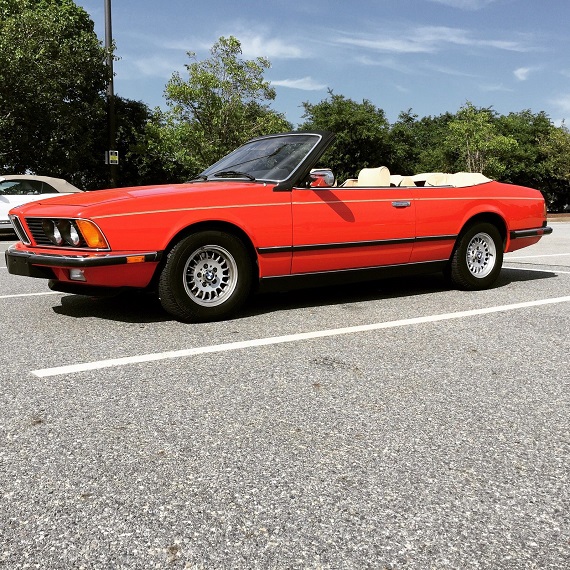 While tuners like Ruf, Alpina and AMG captured the hearts and minds of performance-oriented enthusiasts in the 1980s, turning normal or even fast versions of standard cars into custom creations capable of supercar levels of performance, others took a very different route. The affluence of the 1980s coupled with the near extinction of convertibles between the mid to late 1970s meant that there was an active community of aftermarket companies ripping the tops off everything from Ferraris to Fords. Some of the companies are more notable; in the BMW world, for example, companies like Baur enjoyed a long history of converting coupes to convertibles for the firm, but there were new companies giving it a go, too – Oldenburg, RPM, ABC Exclusive, Schulz, and Lorenz & Rankl all made custom drop-top version of the E24. It was neither cheap nor pretty to remove the roof structure; look under this 628CSi and you'll find giant steel girders welded to the floor for support. And while the mechanisms for the top varied by design, non of them every looked completely at home top up or down. The origin of this particular conversion isn't clear from the listing; the seller mentions Euler but they were better known for a custom E23 Touring we previously featured. One thing is for sure; this convertible Euro-spec 628CSi is surely a rare bit of kit: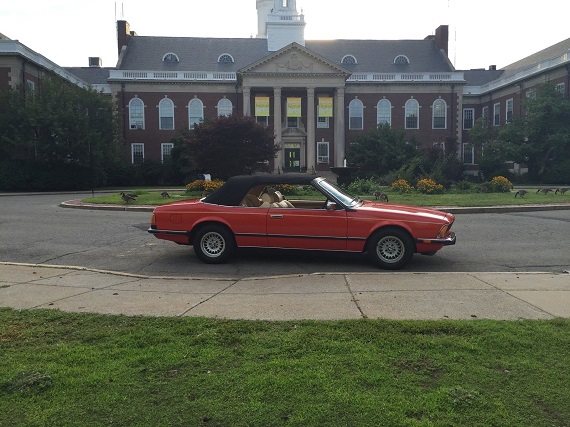 Year: 1982
Model: 628CSi Convertible
Engine: 2.8 liter inline-6
Transmission: 3-speed automatic
Mileage: 11,246 mi
Price: Reserve Auction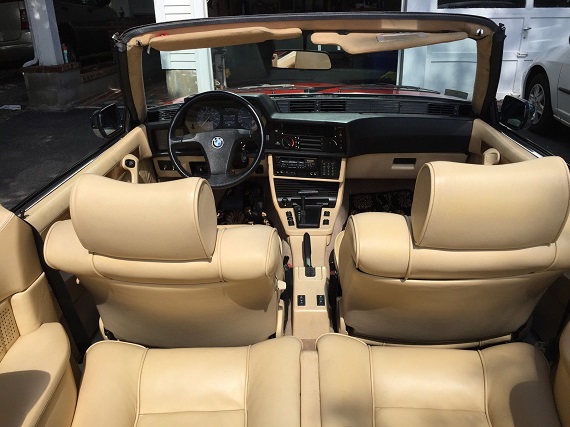 1982 BMW 628csi Euro Convertible only 11,246 original miles. Clear Massachusetts Title

Yes 11,246 not a typo. Custom built for Euler Frankfurt. Starts right up and runs and drives perfectly. Hydraulic top, custom interior with wood trim. I have 268 photos here. https://www.flickr.com/photos/67286003@N07/albums/72157656754467088/page1

A noted collector bought several cars after a trip to Frankfurt car show in Germany including this one, a 1981 733 Station wagon also done for Euler by a firm in England and seen in the book "BMW Bavaria's Driving Machines" page 229 and a BMW M1 . The collector had them all imported to the United States and federalized. After the car passed federalization, the collector registered this 628 for his wife in 1985. I have this registration and others through his ownership.

The collector had dozens of cars in his collection, none with more than 10,000 miles. He died in 2000 and a lawyer bought this 628 from his estate in 2002. I have the court paperwork on this. The lawyer bought several others from the original collector's collection including the 628 and 733 wagon.

The lawyer went bankrupt and I bought the 628 from his bankruptcy auction in November 2010 with 8,866 miles and had the car fully serviced. I have the paperwork on this sale. I also bought the Euler 733 wagon which had only 9,100 miles which was not nearly in as nice condition and that car is currently in Switzerland.

Although I only drive the car an average of ~ 500 miles a year since my purchase, I do take it on a trip in excess of 100 miles every year. The car rides great both on the back roads and on the highway at 75MPH + and it is a joy to drive. I feel this car could easily be used as an everyday car if someone wanted to. The car is exceptionally solid and stiff and the gaps are perfect as shown in the photos. The doors close with a commanding sound and even with two people standing on the sills there is no chassis flex. The photos will show the comprehensive bracing installed as part of the conversion and is worthy of a car used as a show piece by the firm further demonstrated by the touches like the leather boot and wood paneling installed.

1982 was a transition year and I was told this is an E28 based chassis but the photos linked above and the VIN will allow you to verify.

The Top is hydraulic with two electrical switches, one for the latches and one for the raising and lowering.

I welcome and encourage any inspection. This car has brought me years of enjoyment and I am regretfully selling as a result of limited garage space.

$500 deposit by Paypal within 24 hours of sale with bank wire for balance within 3 days. I will work the bank transfer with you and you can verify with my bank.

I will work with your shipper and have worked international shipments before. For international shippers, pickup must be done within 30 days and for domestic shippers 14 days.

Video of top working and car driving

Get your own valid XHTML YouTube embed code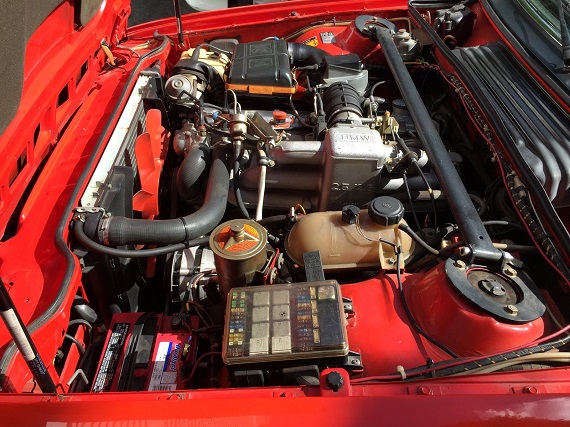 The VIN check confirms that this car is a Euro 628CSi produced in February 1982; there is conflicting information about exactly when and what was changed over, but it seems that this car would have had the swapped electronics but not the chassis components. The car has a front-fender antenna, which is generally associated with the E12 models, but the fender flares appear to intersect the body line, which is associated with the E28 based updates. However, inside the interior seems to be the updated E28 flush center console instead of the earlier recessed version. There were some cars that were mix and match, so apparently this could be one. Condition overall appears to be top – or topless, depending on how you want to look at it. Speaking of the top, there are some condition issues; ripped fabric and a yellowed plastic window; but overall considering the age and custom nature it appears better than I'd anticipate. Value? Certainly the low mileage is a big draw, and the custom nature and unique look would be an advantage for some. But for me, chopping the top off this coupe ruins most of the value; the small motor and automatic transmission don't help either. It hasn't slowed down bidding, though, with the best part of a week left this car is already at $15,000 on the no reserve auction. Frankly, at that point I'd prefer a very clean Euro M635CSI or stock M6 even with ten times the mileage, but for those that continue to wish to set themselves apart from the norm, there is no doubt that this chopped E24 will draw a crowd.
-Carter