Warning!
This post is in our archives. Links in this post may have been updated to point to similar cars available to bid on eBay.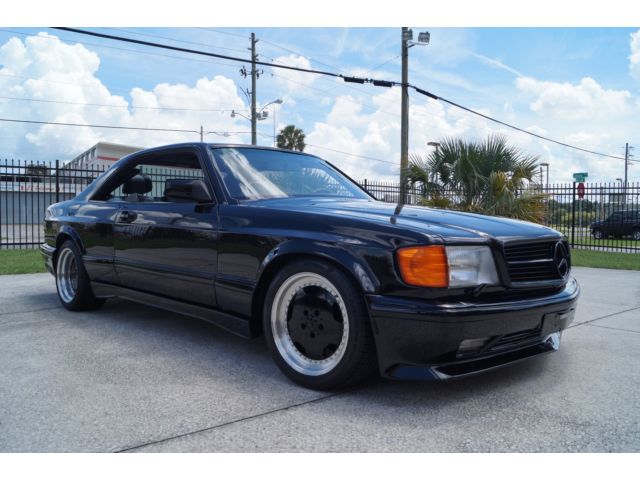 If you want a recession-proof 1980s investment automobile, you want an E30 M3 or any original 911, right? Well, while that might be a smart idea, there's consistently been one car that's been worth even more than those market stars; make that the 3-pointed star. When I was a young man in 1987, Road & Track ran a top speed competition between some poster pinups. At that time, I was a super fan of the Porsche 959 in particular, and I was pretty confident before opening the magazine that the technological wonder from Stuttgart would thoroughly outperform the competition, which included a Lamborghini Countach, a Ferrari Testarossa and twin-turbo GTO, a few modified 911s and…a Mercedes-Benz sedan? Yes, it was that test in that magazine that cemented two names into my brain; one was the stunning and surprise winner of the competition, the illustrious "Yellowbird" Ruf CTR which bested Porsche's own supercar by an amazing 13 miles an hour, and the boxy E-class from Affalterbach – faster than the pinup Lamborghini Countach and million-dollar GTO and just bested by the Miami-Vice superstar Testarossa. Though I don't know for sure, I'd wager that single test did more for the reputations of Ruf and AMG than any other single article or event. Since that time, the AMG products from Affalterbach have enjoyed a near-legendary status amongst German car fans, but even amongst them there are special models – the 6.0 "Hammers" and the W124 and W126 Widebody models: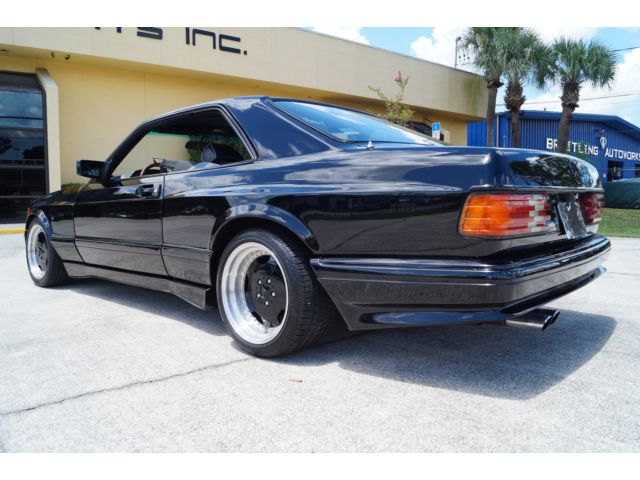 Year: 1989
Model: 560SEC
Engine: 5.6 liter V8
Transmission: 4-speed automatic
Mileage: 75,937 mi
Price: No Reserve Auction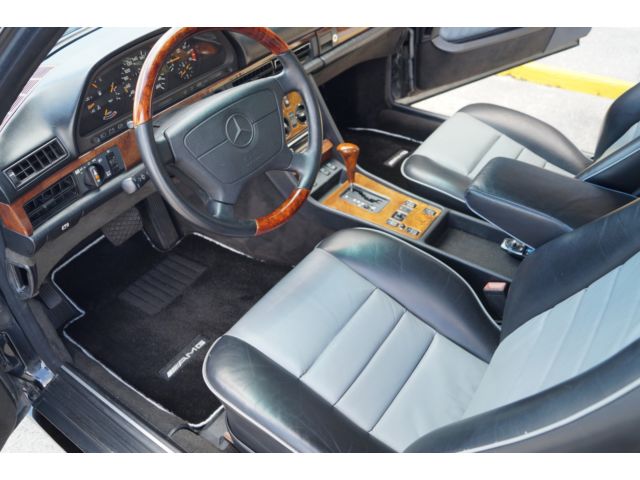 You are viewing one of a kind Wide body Mercedes 560SEC AMG. This is a Euro spec car that we purchased in Japan. The car has 121675 km, which is about 76k miles. This is not 6.0L Hammer. This Benz has modified 5.6L V8. It is very powerful, even by today standards.

The exterior is beautiful and with very few flaws. It is 100% rust free. All glass is original. The car does not have any major dents or scratches. Small paint imperfections are not noticeable until a very close inspection. No scuffs or scratches on the rims either.

Interior is near perfection. Except of a few hair line cracks in the wood pieces, there is no flaws at all. Leather looks amazing, dash is crack free and door panels as well as the headliner are perfect.

Mechanically, everything works as designed. Even both seat presenters work properly. AC blows cold, transmission shifts smoothly and the suspension is still tight. The engine has lots of power. It does not drive like an old car and definitely does not stay behind in traffic.

It is a blast to drive and turns heads everywhere you go.

It has clear Florida title and it is US legal.

This car was very much loved by the previous owner. It appears that lots of money was spent on this car to make it look and run the way it does.

It is a very nice Mercedes, but since it is a 26-year old car, please do not assume anything and feel free to ask as many questions as you need.

Please, call 904-755-5890 should you have any questions.

THE ODOMETER IS IN KILOMETERS NOT MILES.

The VIN is: WDB1260451A286900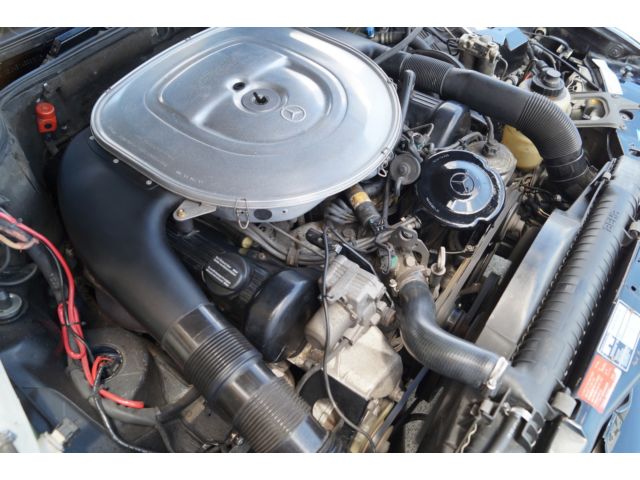 It would be really nice to see a breakdown of the particular options this SEC was outfitted with. Outside of the obvious Widebody kit, there are the spectacular OZ Racing 3-piece wheels and lowered AMG suspension. Inside isn't as wild as the super-Recaros of the 6.0 Widebody I looked at in March, nor is under the hood as outrageous. But all in all, this is still one pretty stunning package in excellent shape. While it's unlikely to bring the $100,000 bids of some of the more exotic AMG products, bidding has nonetheless been strong already on this example; as of writing with 5 days remaining the bidding has already surpassed $25,000 with 41 bids. With AMG products and W126s both on the rise, this car represents nearly the best of both worlds and should be a sure bet to appreciate over the next few years as a greater appreciation for 1980s products spreads. While the Porsches and M3s grab the headlines, these bad boy Benzs continue to capture the imagination of many enthusiasts nearly 30 years later.
-Carter