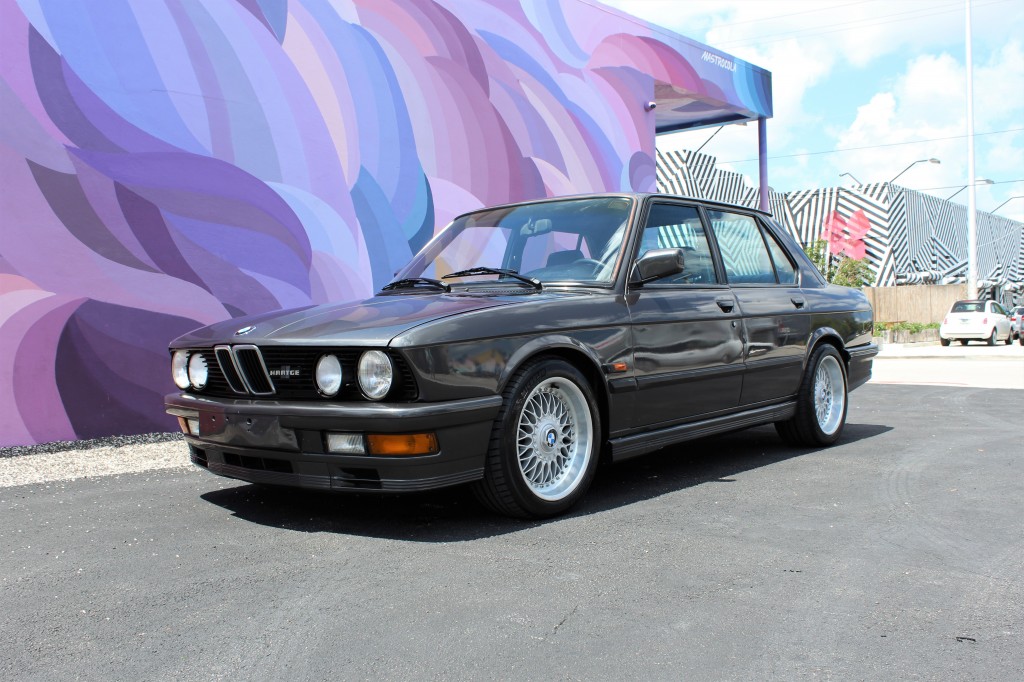 As '80s-All-Things-M-Mania' has continued, getting into a clean E28 M5 is increasingly difficult – and expensive. Decently clean original M5s now start around $30,000 and can head up from there, with really exceptional examples selling for $50,000 or more. Didn't this used to be the "cheap" M? Those days have passed and don't show signs of returning soon.
What's an enthusiast to do? Well, you could build your own. It's not cheap or easy, but hey – if you're in it to win it, why not see if you can source all the parts yourself? Or (and this is a much better option…) you buy one that has already been converted to M-specs. To maximize your investment, look for one with a rare set of parts attached, and preferably in European guise. Luckily, today we don't have to look too far: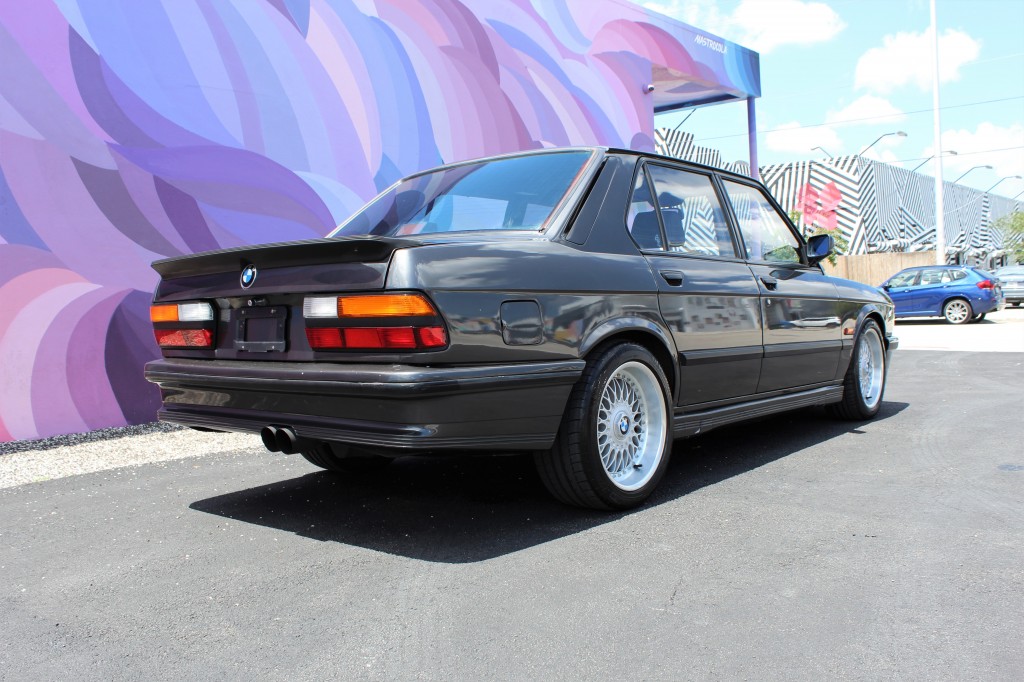 Year: 1983
Model: 528i
Engine: 3.5 liter inline-6
Transmission: 5-speed manual
Mileage: 175,568 km (109,092 mi)
Price: $25,990 Buy It Now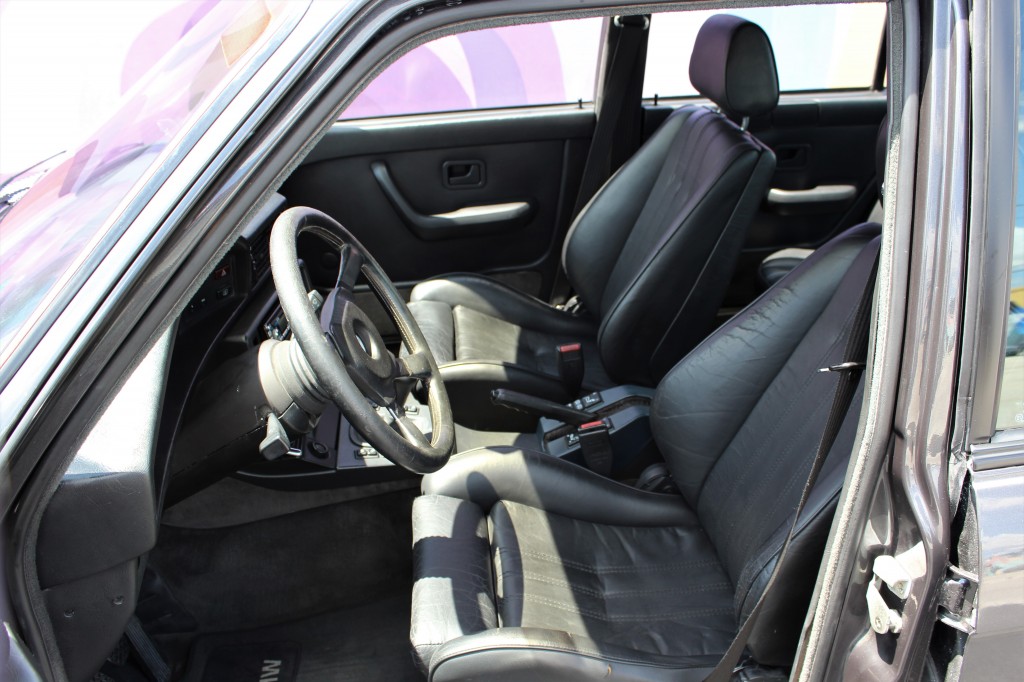 ASG is pleased to present our 1983 Euro BMW E28 528i in Diamond Schwartz with Black Leather Interior. 17 Euro Staggered Style 5 BBS Wheels. Car comes equipped with Hartge Complete Body Kit, Hartge Steering Wheel, Air Condition Added, Euro Headlights, Racing Adjustable Front Sway Bar, Rear OEM Sway Bar, Bilstein Shocks Front and Rear, New Full Magna Flow Exhaust, E34 M5 Headers, BMW E28 M5 S38 Engine, E28 M5 280 Gearbox , Short Shifter Kit, and Upgraded M5 Brakes . S38 Engine is estimated to have 65,000 miles. Car is in great driver condition inside and out. Interior is in good condition and remains in its complete original form showing original patina. The exterior paint shows plenty of shine while still showing some imperfections in the paint, all black trimming pieces are free of cracks. The undercarriage is free of any rust and presents itself very well showing patina. Additional parts included in the sale Fan Clutch, and OEM Water Pump. Recent Service Performed Fresh Fluid Service, Brand New Front Michelin Pilot Sport Tires, New Rear Trunk Carpet, Recently replaced Crank Hoses, New Spark Plugs, New Distributor Cap and Rotor, New Master Cylinder, New Thermostat, New Fuel Pump and Filter, New Shocks and Shock Mounts both Front and Rear, New Center Link, New Tire Rods, New Idler Arm, Recently Rebuilt Steering Box, New BMW E28 M5 Headlights, Mass Air Flow Conversion, Recently Replaced Fuse Box, New Fan Clutch, New Transmission Mounts, and New Engine Mounts. Car is sold with 1 Key Remote and Service History. We can assist you with shipping world wide. Follow Us On Instagram @Asgmiami For additional information please give us a call 877-744-9196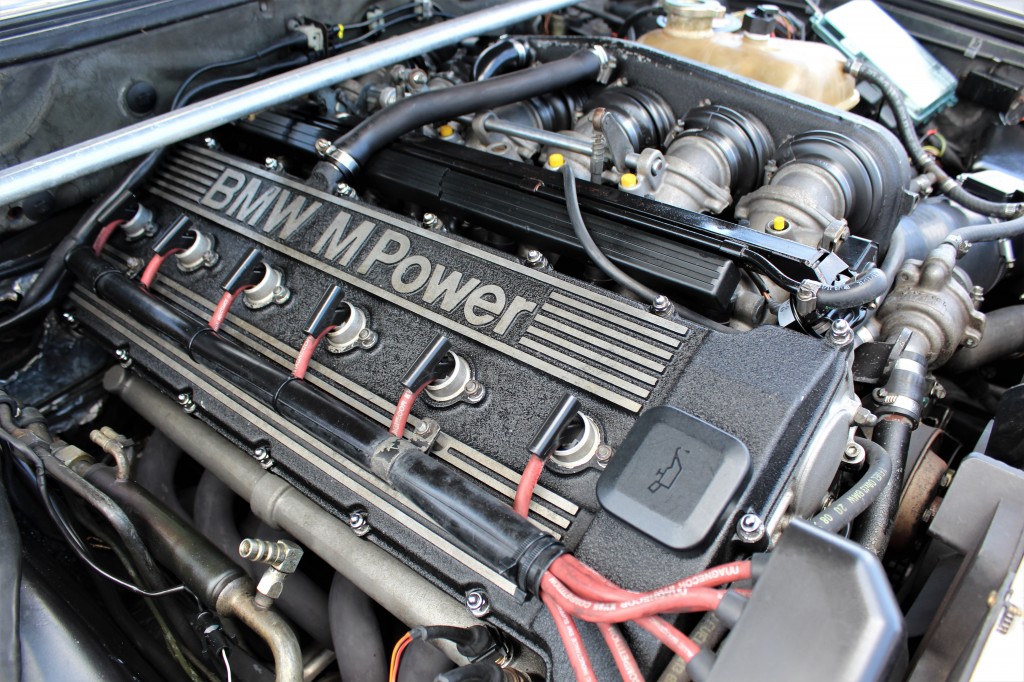 Obviously, the big reason to get into a "tribute" or "replica" car is the cost savings. That's not very apparent here, as at nearly $26,500 you're really close to an entry-level M5. But it's the combination of the M bits, the upgraded wheels, and the Euro items that help to justify in part the pricing here. Strangely, the dealer has listed the car as Diamond Black Metallic (181) when the fender pretty clearly says Graphite Metallic (087). Indeed, this does appear to be the lighter shade, and it looks great. It's well matched by the black sport interior and the BBS RCs look purposeful, though the ride height does seem slightly odd in back. The Hartge and M-Tech pieces are a nice touch and suit the design well – most would confuse this car for a real M5. More strange than the color gaff is the mileage claim; in the ad, it clearly states "175,000 miles" while the cluster reads in kilometers. I'd probably chalk it up to lack of attention, but frankly this isn't a 2016 Hyundai Accent, so if you're asking M5 money I'd think you could get the color and odometer reading right.
That aside, this is still a pretty shining example and if a PPI checks out the S38 and the service history is good, it's still a bit less to own this car than it would be an equivalent M5. More importantly, because it's not an M car and you don't need to really worry about collector value, you could actually drive this one. That alone may be worth a premium.
Thanks to our reader Daniel for the spot!
-Carter