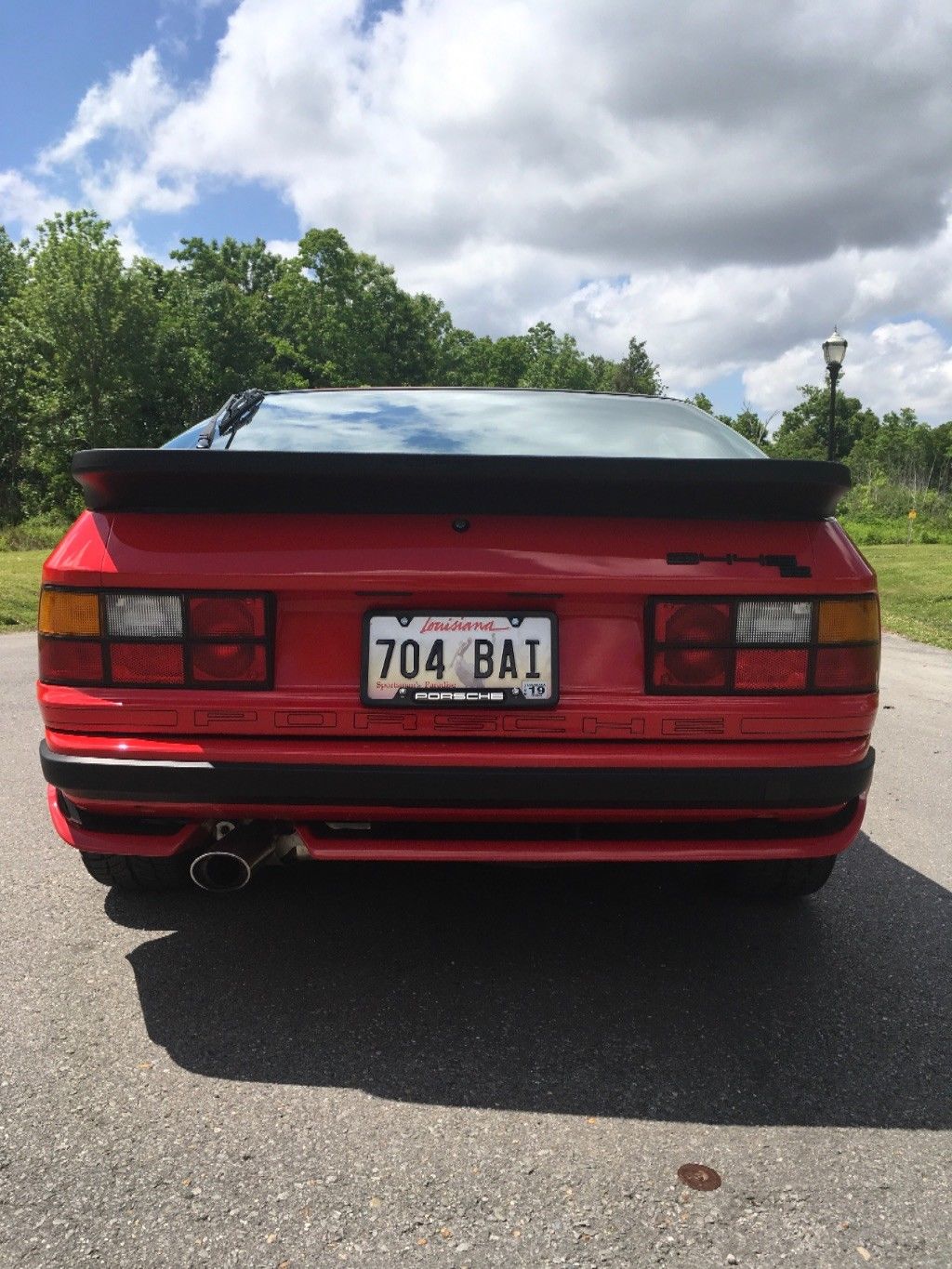 Although the United States is one of the most important market for its sales, the 944S2 is a case where a majority of the cars sold were "Rest of World" examples. Total S2 production was 19,945 units, and of those about 6,036 came to North America. When you compare that to the 944 Turbo, 25,107 were built with 14,235 sold in the United States alone. Typically, the European versions of the 80s cars we look at had more power, but that was not the case for the S2. The M44.41 was a world engine, meaning it was only available with catalyst and rated at 207 horsepower (211 according to Porsche, although that's the motor's PS rating rather than HP). So what did a "ROW" 944S2 get you? Well, the shorter and lighter rear bumper treatment for one, side indicators just ahead of the rub strips, and in front you got integrated dual fog lights/driving lights rather than the fog/dummy setup on U.S. cars. In the case of this particular '89, you also got the option for a really neat Studio cloth interior: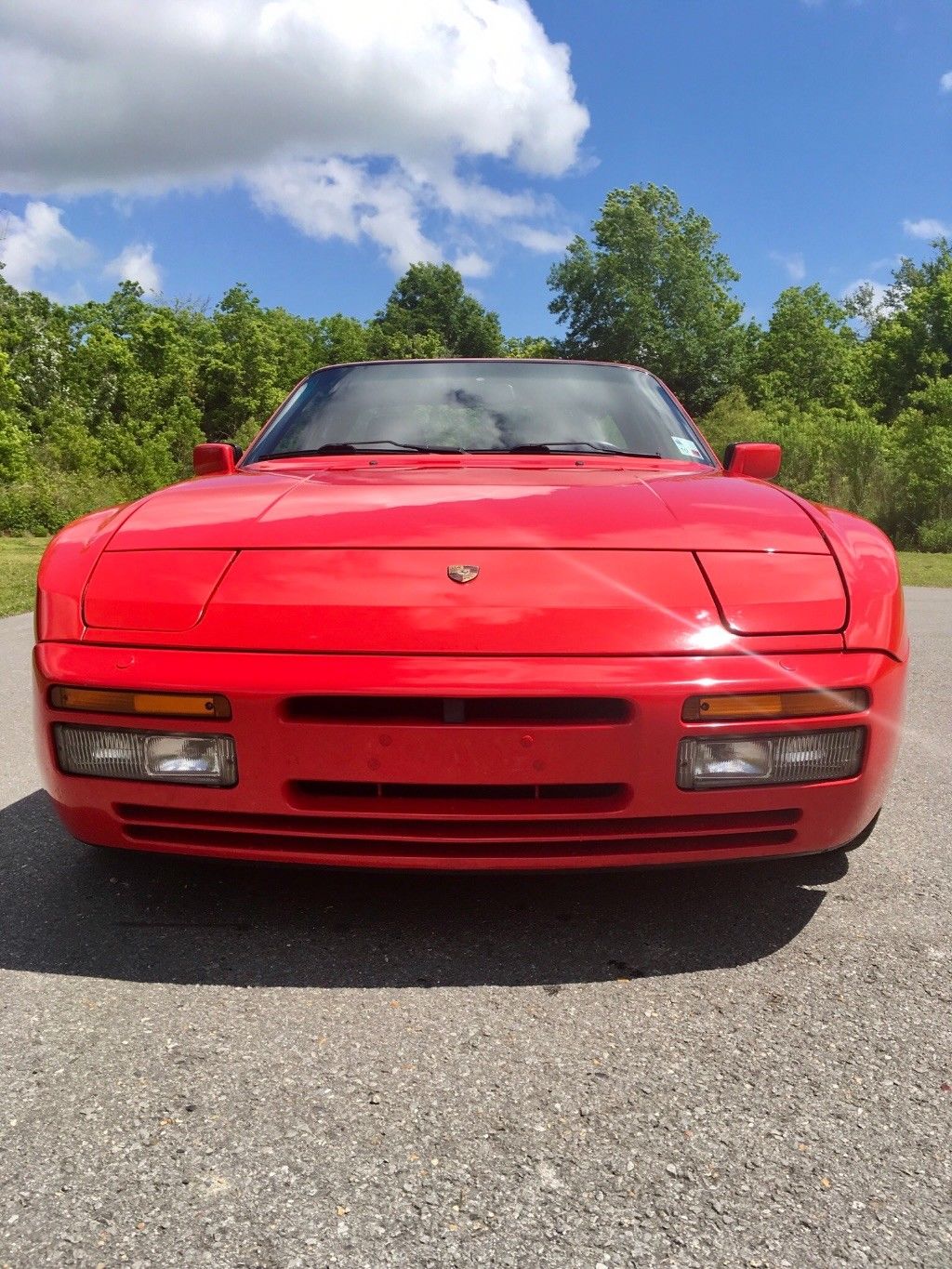 Year: 1989
Model: 944S2
Engine: 3.0 liter inline-4
Transmission: 5-speed manual
Mileage: 57,300 mi
Price: $23,944 Buy It Now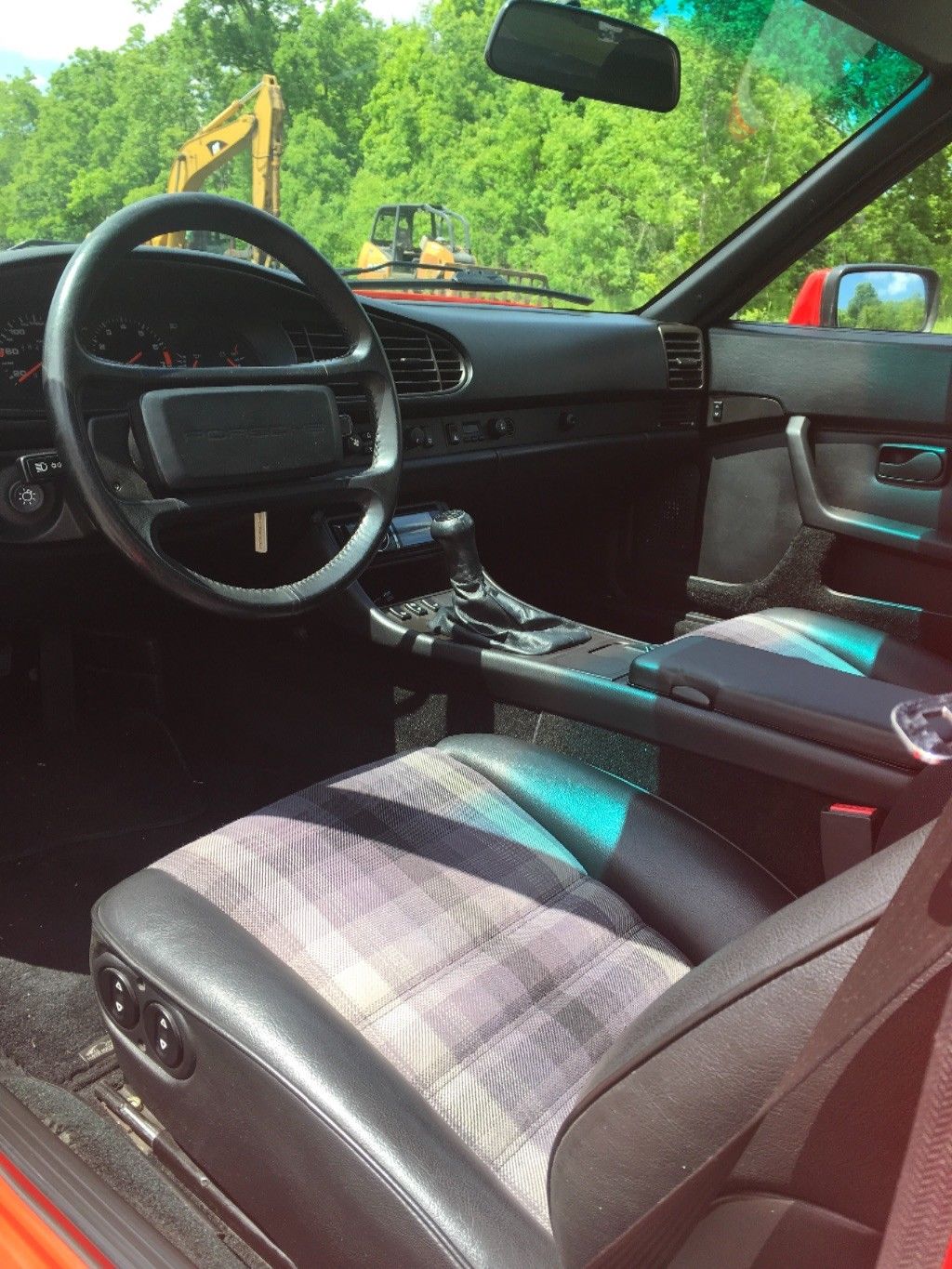 Car is a 1989 listed as 1980 because it would accept the vin

All orginal, no paint work, no dash cracks or blisters, the seat have no wear marks as you can see from the drivers seat photo, after market radio.
Beautiful Very well cared for S2, owned by PCA member
All service up to date-new clutch (7k), timing belt, water pump, (2k) 9/17, new tires(200 Miles), new battery, spark plugs, distributor cap, shocks, Dansk muffler, and blows very cold A/C, even in Louisiana heat!
It's a rest of world car meaning no sunroof, a few more HP's, lighter, cloth insert seats, euro (smaller) bumpers, euro taillights and side markers, full length luggage cover-unique, it covers the back seats also(material just replaced), orginal tool kit, clean car fax, log book
Paint has been professionally restored, buffed and polished with 2 coats of high grade wax.

Off-course stored indoors with cover, included in sale, it doesn't get wet.

Euro car will not accept vin number above it is WPOZZ94ZKN401841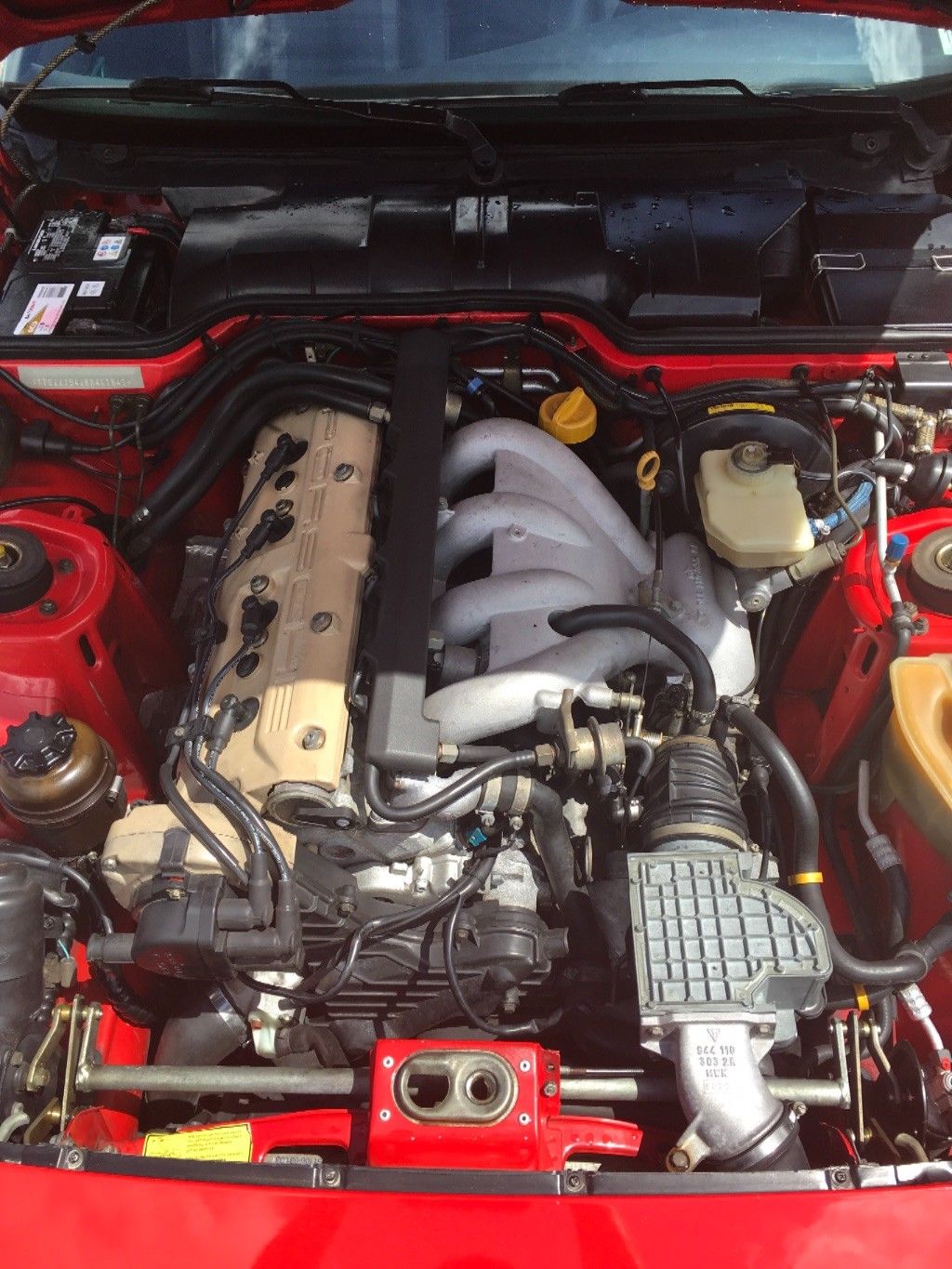 This car appears to have the hallmarks of a well-cared for example; lower mileage, PCA member, disclosed maintenance. But the photographs don't translate that well here. I prefer the later Design 90 look over the Gullideckels, though the latter is forged rather than cast. As is pretty typical of the anodized wheels, the finish appears to be not good, so plan on a strip and polish if you're fastidious. It's also quite rare to see a non-airbag, non-sunroof 944S2. The Guards Red paint appears to be in great shape and overall this looks like a nice one to consider. Where does that leave the value?
Interestingly, we have a pretty good comp for this car – itself. This chassis sold on Bring A Trailer in May, 2017 for $10,550. We not only get much better photos there, but also learn that a majority of the work was performed prior to this seller's ownership and that it hails from Japan. I don't fault a flip, but in this case it seems like a bit of gouging; the car was really well bought at just over $11,000 delivered, but more than double that amount doesn't seem justified when there's been no appreciable improvement in the past year. If the price was similar to the Cabriolet's and the $17,000 opening bid was a no reserve auction, I'd be more convinced.
-Carter