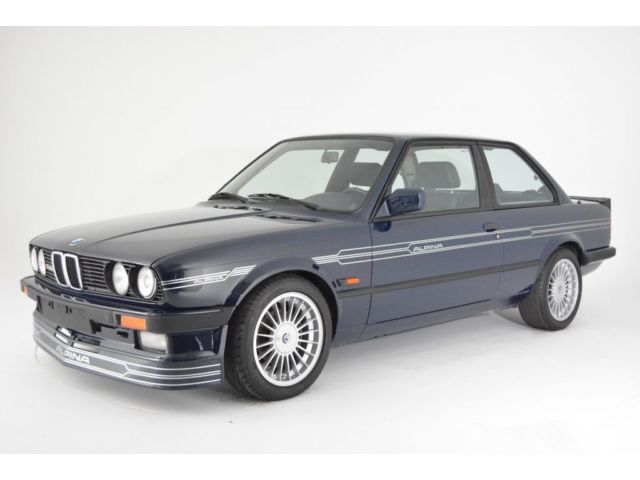 It's a strange world we live in when I first looked at the $39,500 asking price of this 1985 Alpina C2 2.5 and thought, "Well, that's pretty reasonable". But at what may be the height of the Zeitgeist of E30, when asks on 318is models are in the 20s, 320is are in the 30s and you've heard enough about the M3's race winning streak to nauseate Jochen Neerpasch (no, no, I'm sure you know who he is without looking it up, "lifetime" M3 fan!), is it really all that outrageous to ask $40,000 for an excellent condition, ultra limited Alpina model? This particular one was a stranger even in Europe; the C2 2.5 was a Japan-only model with 74 reported produced. It was also the second least powerful on offer from Alpina, with only the C1 2.3/1 below. Although that meant it was more a sheep in wolf's clothes than the typical other way around, the C2 2.5 still packed 185 horsepower and matched it with upgraded suspension, wheels, brakes, exhaust, and of course the typical Alpina décor. This particular example, looking splendid in Lapis Blue, comes to the market with only 46,000 miles: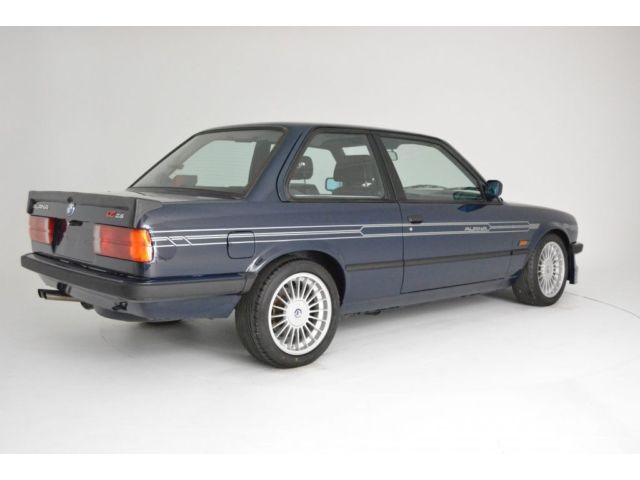 Year: 1985
Model: C2 2.5
Engine: 2.5 liter inline-6
Transmission: 5-speed manual
Mileage: 46,000 mi
Price: $39,500 Buy It Now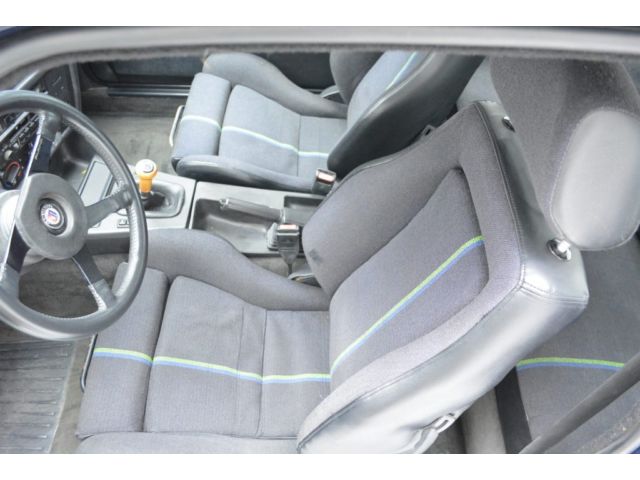 Powered by a 185 HP, naturally aspirated 2.5L six, these cars offers a broad torque curve—an Alpina specialty—and it makes for effortless performance that can easily tame S14 M3 cousins. Alpina modified the cylinder head and combustion chambers, fitted lighter, higher compression Mahle pistons, a new camshaft, and free flowing exhaust system. Alpina-specified close-ratio gearing. Other Alpina modifications include custom valved Bilsteins, progressive rate springs, and larger front brakes with ventilated discs. The car is in ready for show condition with only 74,000 kilometers from new. The car is a genuine Buchloe built car with the Alpina VIN (WAPC225005C200021 ) added to the car due to their manufacturer status in Germany. . Accident free and equipped with all-original bodywork.

The car is offered with clean PA title. This 1985 Alpina C2 is a rare sight in the USA/ The stance and Euro bumpers make for a fantastic attitude. Dark Blue is the perfect color and deep chin spoiler separate this car from the numerous decaying North American E30's. The interior features Alpina signature sport seats in dark grey with blue/green stripes. The dash is very clean without any cracks and retains the Euro cluster with metric gauges. The 4-spoke steering wheel has the right look and details like a new tires with uncurbed wheels and factory radio are nice touches.. The interior remains all original, with green and blue-striped Recaros, Alpina steering wheel, center vent/engine monitoring computer, factory number plaque and wooden, Alpina-badged shift knob helping to differentiate the car from standard E30's. The dash is very clean without any cracks and retains the Euro cluster with metric gauges. The 4-spoke steering wheel has the right look and details like a new tires with uncurbed wheels and factory radio are nice touches. Note special display in the driver center vent. This car will cost you almost same as a fairly nice M3, but will behave and look completely different not as 80's "boy racer" but rather mature and expensive gentleman's E30. Please feel free to contact us for any questions regarding this beautiful automobile. This vehicles vin is WAPC225005C200021.

This vehicle was legally imported from Japan and currently has a valid PA title. The mileage is displayed in kilometers which we converted to miles for the add.

Please keep in mind you are bidding on a pre-owned vehicle. Everyday driving can cause minor chips, dings or scratches on a vehicle. Unless otherwise noted in our photos or description these items are minimal, but may exist in some cases.If you have any questions about this or any of my other auctions please feel free to contact me at (215) 392 – 6743. Thank you for your interest and I look forward to hearing from you.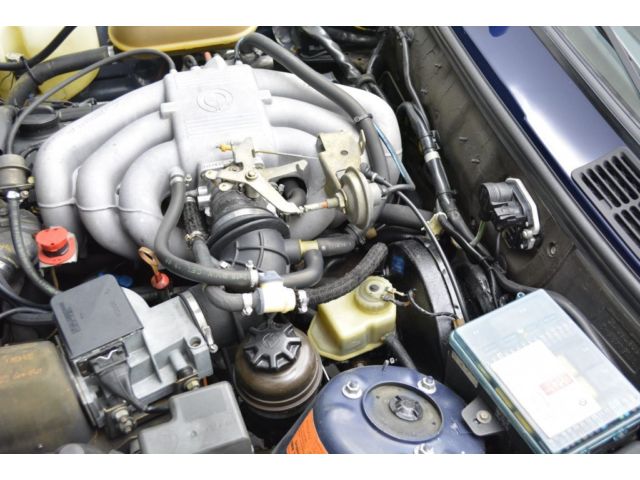 Number 21 appears on the Alpina Archive in this color combination, however it should be noted that it appears the front spoiler as re-striped at some point. Overall that detracts little from what is otherwise a very lovely exterior color combination. Inside, it must be said that the cloth has not held up as well, looking a bit washed out and faded/loose in spots. However, this is a 31 year old car at this point, and it's hard to expect perfection. Amazingly, we have a comp for this car; a year ago, I covered a C2 2.5 in great condition with 93,000 miles sell for just below $25,000. At the time, I said (as I said above) that price seemed somehow pretty reasonable given the exclusivity of the Alpina models and the classic look. Has the market progressed a further 50% since then? Probably not, but it's got fewer miles than most and coupled with the ultra-limited build, it's not as though you have many to choose from with this status. At $40,000, it's far more rare than the E30 M3 but offers similar performance and feel, and unlike custom-built cars that can out-perform the stock examples, Buchloe built cars have maintained their value well. Unfortunately, that means at the height of the market you're going to pay dearly for what is a very special E30.
-Carter