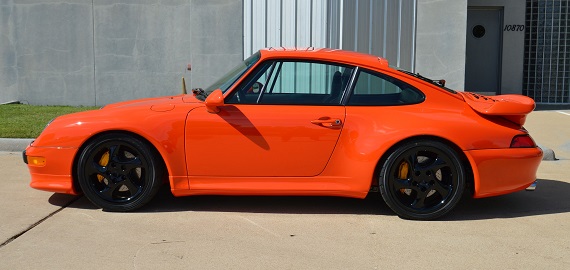 Outside of our usual perusing of eBay we all have a variety of other sites we frequent when looking for interesting cars to feature. Some of the sites are sellers whose inventory is a constant array of amazing options and truthfully we could probably just run down the entire inventory and feature everything. But that's not really what we try to do. That said, at times certain cars stand out so much that we can't just pass by them. As I hope anyone reading this will agree, this is one of those cars: a paint-to-sample Blood Orange 1997 Porsche 911 Turbo that early in its life was shipped off to Andial for their 3.8 liter twin-plug conversion. On the engine side, the Andial conversion raises horsepower to 575 on 93 octane gas and 625 on race fuel. But it isn't just an engine. Upgraded suspension and braking helps control the extra power and a sport clutch and single-mass flywheel help deliver that power to all four wheels. While perhaps not as all out and well known as a RUF conversion, the Andial conversions are special in their own right and on the 993 Turbo a rare treat to see.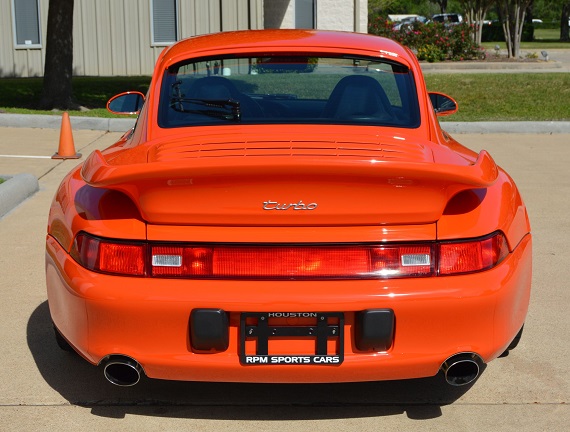 Year: 1997
Model: 911 Turbo
Engine: 3.8 liter twin-turbocharged flat-6
Transmission: 6-speed manual
Mileage: 10,300 mi
Price: Inquire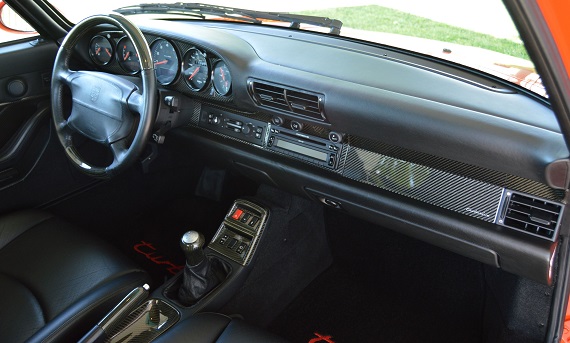 Blood Orange/black, 10,300 miles, 1 of 24 ANDIAL 3.8 Turbos, paint to sample, sport seats, rear seat delete with storage compartments,18″ Turbo wheels with gloss black finish, sunroof, full leather, complete carbon interior package, factory Turbo "S" front spoiler with fog light/brake ducts, oval stainless exhaust pipes, CD with digital sound and CD changer, factory infra red security system, metal door sills w/ turbo logo, self dimming rear view mirror, fresh service with new tires, Certificate of Authenticity, ANDIAL Letter of Authenticity, one of one in paint to sample "Blood Orange" combined with the ANDIAL 3.8 package and the most desirable options certainly make this the most desirable remaining 993 Turbo, finest condition.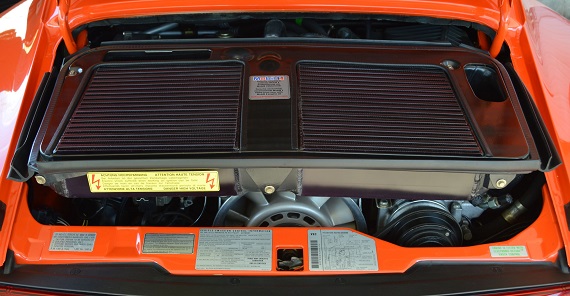 RPM Sports Cars is pretty familiar to Porsche enthusiasts as there is a constant list of truly unique cars available. They aren't just low mileage and in exquisite condition, but also typically feature a wide variety of exclusive options and color combinations. Blood Orange is one of my all-time favorite Porsche colors. Were I purchasing a new Porsche it would be on my very short list of possible paint-to-sample choices. To see it here on such a unique 993 is truly great. Add to that the sport seats and rear seat delete and you've already got a highly desirable Turbo. And that's before we even say the name Andial. For those looking for something special this is a tough 911 to beat as its history and pedigree both should be top notch. Oh, and it's going to be VERY fast.
-Rob