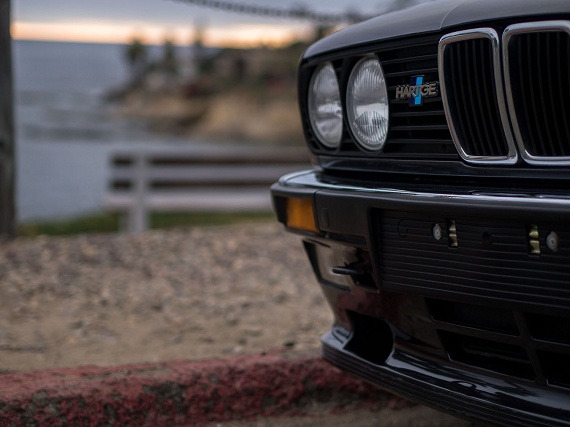 The Euro-spec 1987 BMW 325i with period Hartge H26 modifications and M-Tech pieces is back up for sale on eBay. It's not a huge surprise given the original quite high and optimistic asking price, but the new price is down 15% to $22,000. That's still a lot of money for a non-M3 E30, but what price would you pay for this neat piece of kit?
The below post originally appeared on our site June 25, 2014: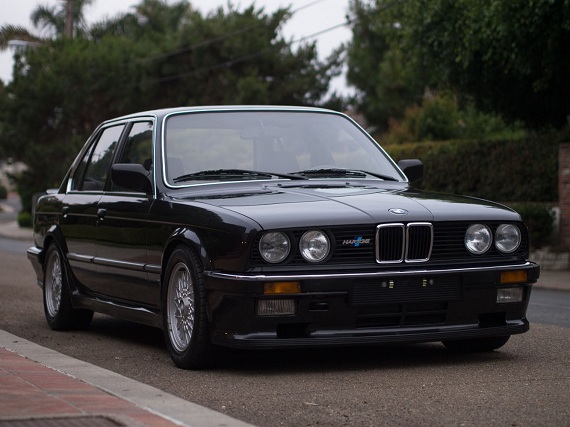 As with earlier's AMG clone 300CE, this 1987 BMW 325i presents a bit of a problem. This particular car also visited a tuning shop in Germany, one that like Ruf and Alpina can be considered to produce its own cars. In this case, this car – had it been fully built and titled – would be considered a Hartge H26. But, also in this case, the car is not fully built and consequently not fully titled a Hartge. What you have, then, is a very good looking 325i sporting one of the less usual engines to see – the 2.6 inline-6 rated at about the same 190 horsepower as the early M3s. Now, perhaps it doesn't matter to you that it's not a full Hartge car – but it matters to the market: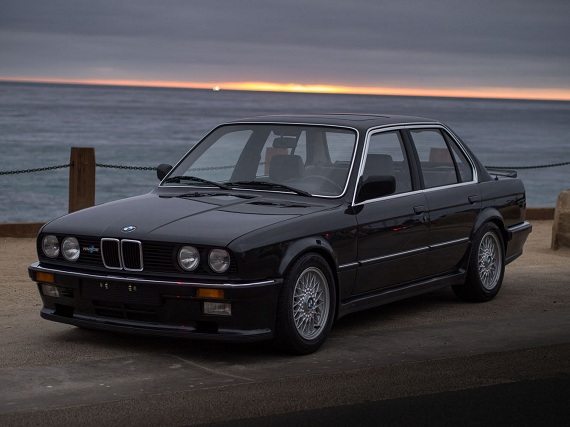 Year: 1987
Model: 325i/H26
Engine: 2.6 liter inline-6
Transmission: 5-speed manual
Mileage: 119,281 mi
Price: $22,000 Buy It Now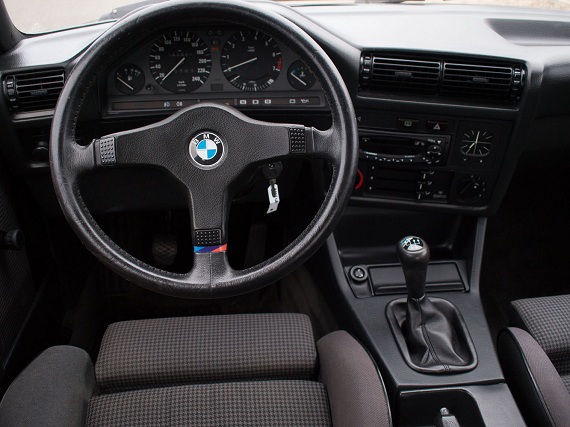 This 1987 BMW 325i was sent to Harge immediately after being purchased for a full 2.6 driveline conversion, belting 190 horsepower at 5900 rpm.

It is not a full 2.6 conversion since it lacks the bodykit, but is all the better for it, a real Q car with the stylish M-Tech1 body kit.

It is a four-door E30, making it lighter and more rigid than the coupe, since it has a B-pillar. The original M-Tech 1 body kit from BMW is my favorite, since it integrates elegant, chrome Euro bumpers with plastic moldings, giving it a more accented and less bulky look than the later M-Tech 2 body kit.

The Hartge 2.6 driveline brings the horsepower to 190 at 5900 rpm by boring out the engine, flowing the heads, and adding Hartge manifold, cams and engine management. The effect is shockingly greater than the meager bump in displacement would suggest. When the engine comes on cam at 4000 rpm it is hard to keep the wheels from spinning in lower gears.

It has Anthracite cloth sport seats that only suffer from a driver's bolster that was replaced with a slightly different weave.

Rare 15 inch Euroweaves shod it's feet.

The manual steering rack is the best I have ever felt on an E30 BMW. You can tell good steering in the first 10 feet. And by the time I drove a block I wanted to convert all my E30s to manual steering. Even slower than a E30 hydraulic, at four-turns lock to lock, it makes up for its languorous pace with an incredibly direct and sensual feel for the road. As heavy as a 3.2 Carrera and equally as good.

Driving an Alpina is like cruising a Riva on Lake Como, but driving the Hartge is like running from a Pamplonan bull. Tomato, Tomato.

Sold with German title, Customs and EPA paperwork. There is no catalyst on the car, so smog is the responsibility of the buyer. But it shouldn't be difficult to put on a stock 325i US exhaust system for smog test.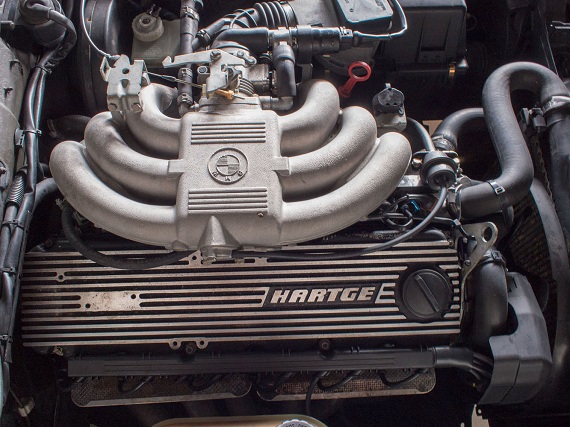 E30 faithful, help me out here. While you all refer to the wheels on this car as "Euroweaves", I refer to them as BBS RZs. I would appreciate someone explaining to me the difference. I have been on a bit of an E30 rant as of late, and unfortunately I think this car is on my radar as well. I really want to like it, I promise. It's a slick looking 4-door sedan which is very clean. It's got the right gearbox, the right engine, and the Euro bits I like. But if I'm honest I think the M-tech 1 stuff is a bit much. It looks good from far away but when I see close up shots I'm not impressed at the integration. What else is there not to like? Well, at 120,000 miles this is no spring chicken, and I'd guess that a proper rebuild on the Hartge engine is pricer than anyone would like to admit. Not S14 pricey, mind you, but if it's been driven hard I'd be concerned about longevity. Then there's the entry price – $26,000. That's a figure I'd associate – perhaps – with a full H26 in great condition with less miles. On this car, I can't help but thinking it's a trick $10,000 325i with a $5,000 allowance for a rare motor. Perhaps I'm completely disassociated with the mark-up market on these cars, but I just don't see where that extra $11,000 is coming from. At $26,000, I'd take a clean E28 M5 with similar miles over this package.
-Carter