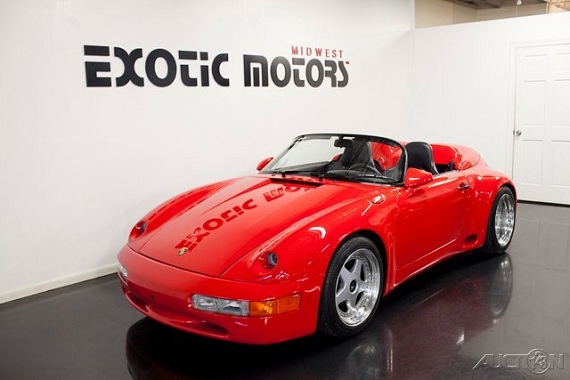 If the BMW E30 market has been crazy over the past few years in terms of appreciation, it's really nothing compared to the Porsche 911 market. From cars that were worth between $50,000 to $75,000 not many years ago, suddenly we see early 911s worth triple or four times that amount. Make that car a special model, such as a 73 RS, and you're looking at a top value around $800,000 and climbing; around $650,000 more than it would set you back only 7 years ago. This has resulted in many other models of the 911 being pulled up, and one of the more recent special models that has continued to have a strong market following is the Speedster model. However, does that increased value get boosted or negated when you look at a modified version of the original – a car like this Strosek wide body version of the 1994 Speedster: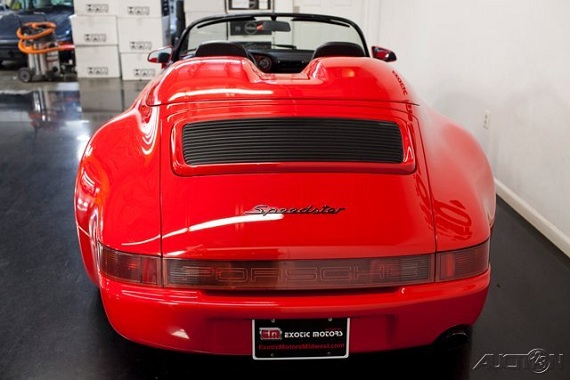 Year: 1994
Model: 911 Strosek Mega Widebody Speedster
Engine: 3.6 liter flat-6
Transmission: 5-speed manual
Mileage: 23,168 mi
Price: $159,888 Buy It Now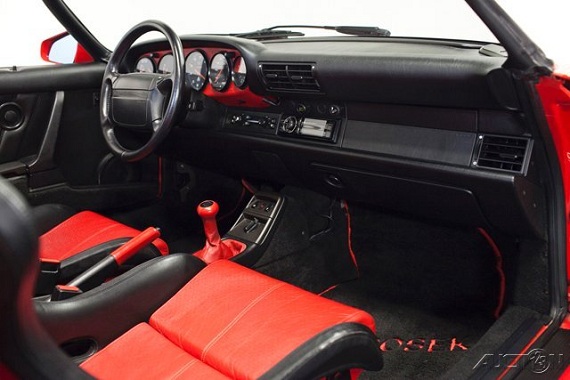 Exotic Motors Midwest is Pleased to Offer this Stunning Original 1994 Porsche 911 Strosek Mega Widebody Speedster finished in Guards Red over a Red Leather Interior. This Strosek Speedster is presented in its original condition with only 23,168 pampered miles. 1 of 8 in the world and 1 of 3 in the U.S. This particular Strosek Speedster was used in Yokohama Tire's international print ads in 1994, and has been extremely well cared for since new. This vehicle started as an extremely rare Porsche 911 Speedster with its signature shortened front windscreen 2-seat configuration, and beautiful fitted tonneau cover. It was then handed over to Strosek who massaged its fenders to give it a wider more unique stance, along with ployelipsoid headlamps that are molded beautiful into the front fenders. To compliment its wider fenders, a set of 17″ 3-piece modular OZ Racing wheels were fitted along with a set of Yokohama tires, well complimented by custom Strosek suspension. Strosek then added a number of performance enhancements in order to obtain 305 horsepower from its 3.6L air cooled Flat-6. This sound of this beautiful air cooled masterpiece was further enhanced with a Strosek exhaust. The special treatment was not spared on the interior, Strosek installed their custom tachometer, shift lever and brake handle to compliment the already unique speedster interior.

Please call or email Craig Becker for more information and details.

Office: 314-561-9766

Cell: 314-223-4543

Craig@exoticmotorsmidwest.com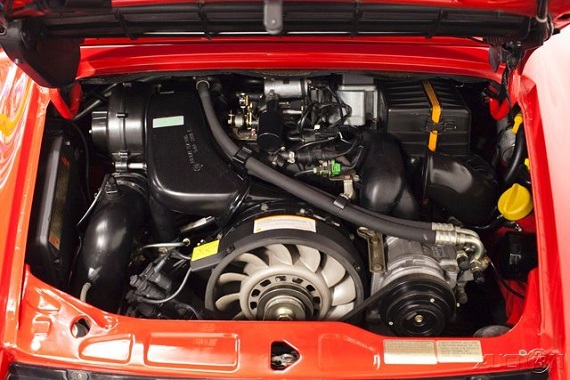 The exclusivity probably isn't what appeals to enthusiasts, and I'll venture a guess that the looks won't do it either. The Strosek cars are all about being a bit different than what everyone else has. These are cars that are bought by sports and music stars, cars to be seen in rather than admired for their beauty. Looking a bit like Quasimodo prior to the modifications, the styled front spoiler and squinty lights don't do much to the profile of the car in my opinion. The red leather is an interesting touch, but probably not for everyone – though I'm not particularly offended by it. What is great are the O.Z. Futura wheels that really make the stance of the car perfect. I'm a bit surprised that the builder didn't sport for the also-O.Z. made Strosek wheels, but for that we can be glad because the Futuras are much more attractive. Value? Hagerty pegs top value on a Speedster around $80,000 right now, and despite some performance gains and great wheels, for me there isn't double the value of the original car here.
-Carter