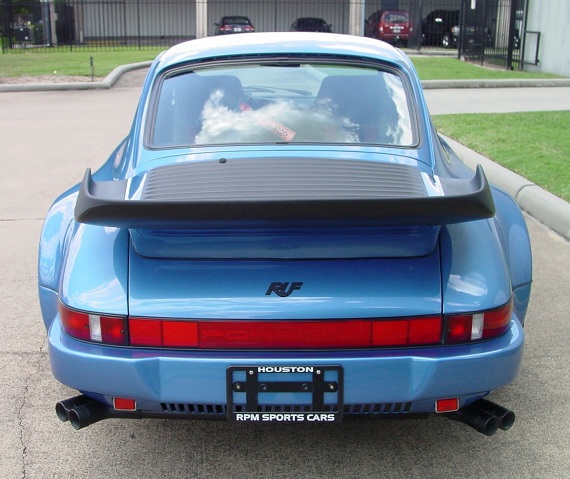 While there are a plethora of Porsche 930s sporting Ruf details, when you get into the real Ruf vehicles you have crested a very high mountain of performance. Rufs emerged in the 1980s as the ultimate giant killers; cars whose performance exceeded the expectations of everyone in the motoring press and every stock vehicle they came across. Put simply, there were just no cars that were faster; even Porsche's legendary 959 was bullied by the equally revered Ruf CTR Yellowbird in a high-speed test when they were new. They were, and remain, the most expensive and most highly sought modified Porsches available. Add to that the specialized lightweight versions of the already exclusive Rufs, and you've got something truly special and unique: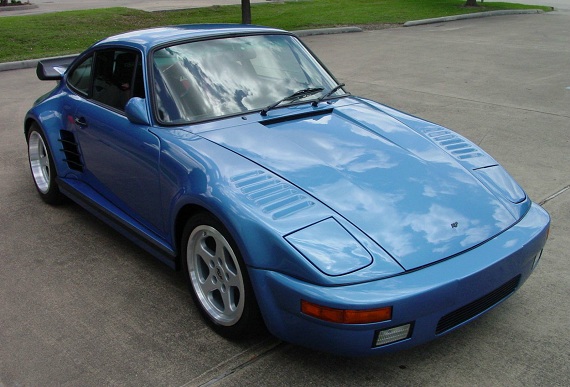 Year: 1987
Model: Ruf BTR
Engine: 3.4 liter turbocharged flat-6
Transmission: 5-speed manual
Mileage: 10,700 mi
Price: $258,500 Buy It Now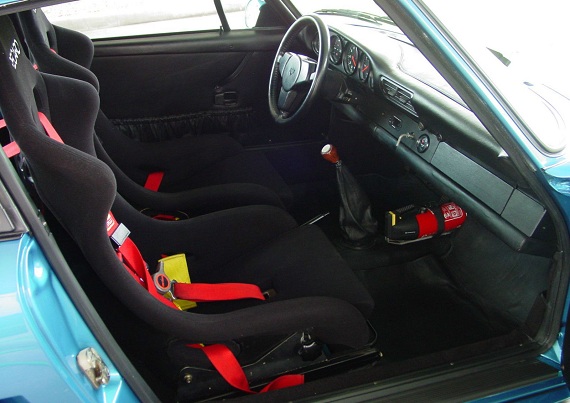 Minerva blue/black, 10,700 miles, RUF factory built with RUF VIN, RUF BTR 3.4 Engine 374-425 HP (depending on boost setting), 5 speed, RUF aluminum doors, hood and fenders, one of one produced in BTR Lightweight configuration, sunroof delete, one owner.

RUF Factory Built with RUF VIN

RUF BTR 3.4L Engine 374-425 HP (depending on boost setting) with RUF intercooler and K27 turbo

RUF 5 speed Close-Ratio Transmission with Cooler

RUF Lightweight Aluminum Doors and Fenders

RUF Lightweight Bumpers and Spoilers
RUF 4-Pipe Exhaust System
RUF Limited Slip Differential 40%

RUF Short Shift
RUF 17" Wheels and RUF centre caps
RUF/Brembo CTR 330 brakes with Adjustable Bias and Liquid-Cooled Fronts
RUF Strut Tower Stabilizer
RUF Front Spoiler with Oil Cooler
RUF Instrumentation
RUF Exterior Badges
RUF Sport Mirrors
RUF Adjustable Boost Control
RUF Leather Steering Wheel with Raised Hub

RUF Adjustable Sway Bars (4)

RUF RS Door Panels

Recaro Racing Seats with Sabelt Harnesses

Matter Half Cage

ATL Fuel Cell 20 gallon

Cylinder Head Temperature Gauge

Intercooler Temperature Gauge

Sunroof Delete

Rear seat delete

Fire Extinguisher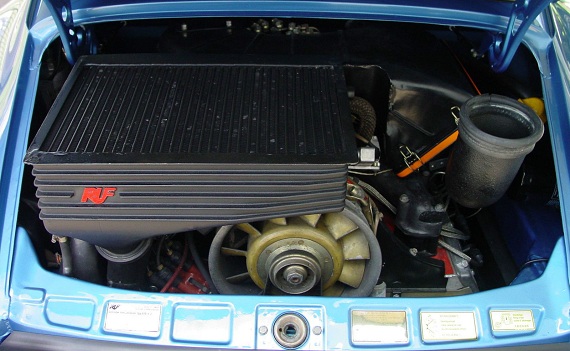 I really respect the person that ordered this car, because paying all of that money for a Ruf and then specifying it in and unusual color was both bold and visionary; Minerva Blue is already a fairly rare color to see but I'd venture that there aren't many other Rufs in this color combination. With a factory Ruf VIN and documentation, this is definitely the car to have – if you want a slantnose. The 935-esque front end is certainly polarizing but was the real height of the 1980s tuning hedonism, but this car is even special amongst those, with aluminum Ruf pieces adorning the exterior. Inside we've got the aluminum integrated cage and Recaro race seats that hint that this car meant business. I really like that this dealer has gone through the effort to display the proper documentation for the car. Unfortunately if you're looking for a steal, that means you're out of luck – this car is priced at the absolute top of the market at nearly $260,000. That price tag matches the performance and rarity of this Ruf, and while it's likely not to everyone's taste I find it just so cool to see. Would I buy it? No – I love Ruf cars and they're just so cool, but I think I'd happily accept a lesser clean 930 with some period Ruf mods for a fifth of the price over this car. But if you want the real deal, you'll need to pay, and this car will likely reward its new owner with many smiles over their ownership.
-Carter