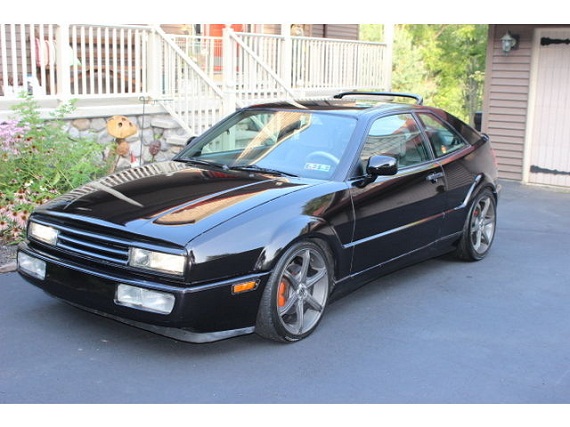 As we've previously covered, the Volkswagen Corrado has been since new a popular tuning platform. Whether in supercharged G60 early form or the later VR6 model, avid enthusiasts snap these cars up and generally quickly set about customizing and personalizing the sporty coupes. On paper, the Corrado reads effectively just like a GTi – but to Volkswagen faithful, the coupe's name carries so much more weight. Like a sports hero entering a local bar on game day, Volkswagen fans gasp, smile and utter expletives when they see a Corrado in any shape. Expensive when new and always holding more value than their brethren, they've remained somewhat elusive compared to the more mundane GTi and GLX models that ran alongside them. So, even if you find a model that isn't 100% to your liking it may be worth investigating to see if you can re-customize it to your taste: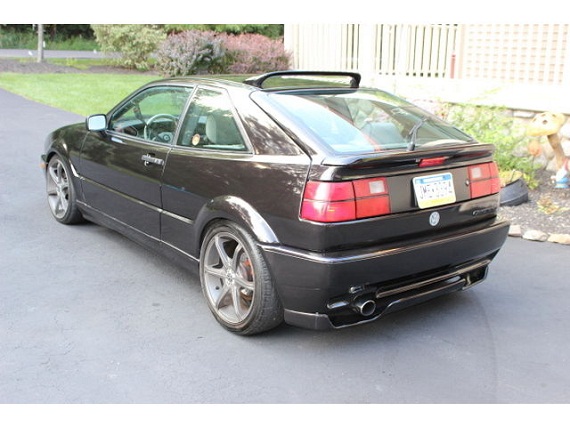 Year: 1992
Model: Corrado SLC VR6
Engine: 2.8 liter narrow-angle VR6
Transmission: 5-speed manual
Mileage: 158,115 mi
Price: $6,995 Buy It Now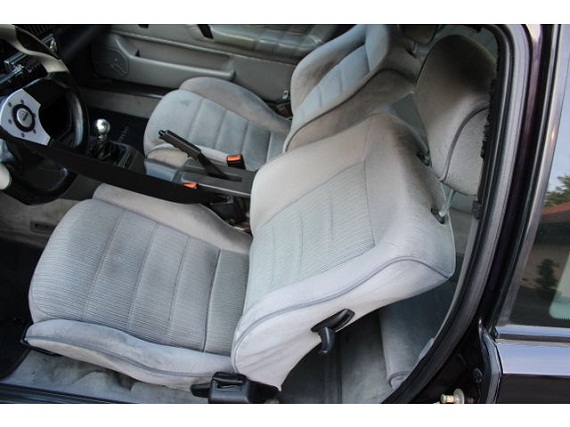 This is one amazing car! This car could be in "Fast and Furious!"

The engine has been rebuilt and modified for high performance and speed. Below is a list of some of the modifications to the car and engine. The engine runs great and the transmission shifts gears effortlessly with the upgraded shifter. The throw from gear to gear is about an inch for quick and accurate shifting. The car rumbles with a custom exhaust system! The brakes have been upgraded and serviced as seen in the photos. Tires and rims are like new. The under carriage is in excellant condition. The car handles like it is on rails!

The interior is in great shape. The seats are comfortable. The carpet shows little wear. There are no oders to worry about. This is a non smoking car. All windows work fine. The radio has been upgraded and sounds great! See the photos of the amplifier in the truck.

The outside of the car was painted in the Spring and looks really cool. There are some very minor scratches in the paint, however, the car looks really good. The rear wing functions electrically and works great. The front of the car has new custom headlights and grill for an independant look.

This car is ready to go and in fact, passed a stringent Pennsylvania inspection in May of this year. Please call with any questions. We welcome Buyers from Canada and Over Seas.

Modifications:

Distributor engine, 268 Cat Cams, GLAC chip, Euro intake manifold, Euro T-body, CAI intake with K&N cone filter, Bosch Quad plugs, New clutch and flywheel about 1500 miles ago, Short shifter and side throw reduction, Black Forest industrial stage I motor mounts, Cross drilled and chamferred rotors, Auto Tech front upper stress bar, New plug wires, new belts, Custom 2.5in exhaust with high flow muffler Reiger M3 style side skirts, Strickly foriegn rear diffuser, E-code headlights, Competition Steering Wheel, American Eagle Wheels, Bilstein Sport struts, Intrax Lowering Springs. Custom Cover,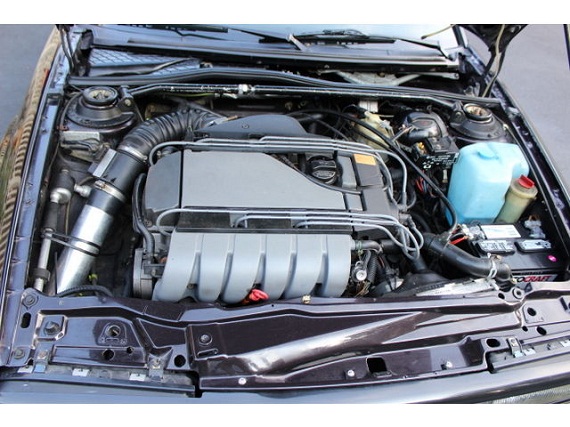 I have to admit that I'm not a fan of the Reiger body pieces and rear diffuser; were I going aftermarket on a Corrado, I really like the cleaner look of the Oettinger cars though they're hard to find. I'd probably also remove the roof spoiler and fix the holes that were inevitably drilled there. Wheels are a personal touch, but I prefer something along the lines of the factory BBS RC wheels found on later 337/GLi models, like this set here:
Inside, the cloth interior actually looks a bit better to me than most of the leather interiors I've seen in Corrados – but the steering wheel looks very out of place. I'd change that out for something like this really cool vintage Nardi Volkswagen wheel here: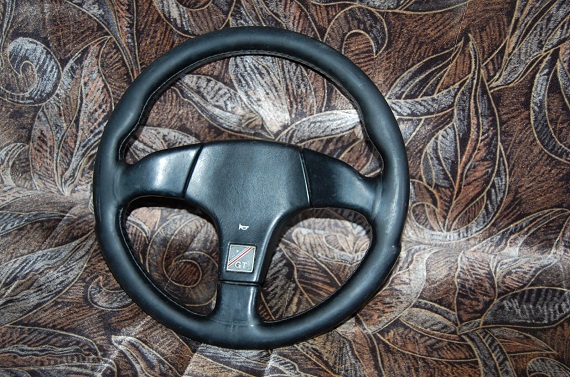 The car otherwise appears to be well cared for and the engine mods and maintenance don't detract from the value to me. The Euro-lights are a nice addition even if I'm not a fan of the badgeless, be-eyebrowed look that is popular with the Corrado crowd. It may sound like a lot of work, but the bones of this car compare well to a E30 325is, for example, while being much more unique. That said, I think the price is around $1,500 more than I think the car is probably worth – but in part, that's because many of the mods aren't exactly what I'd be looking for.
-Carter