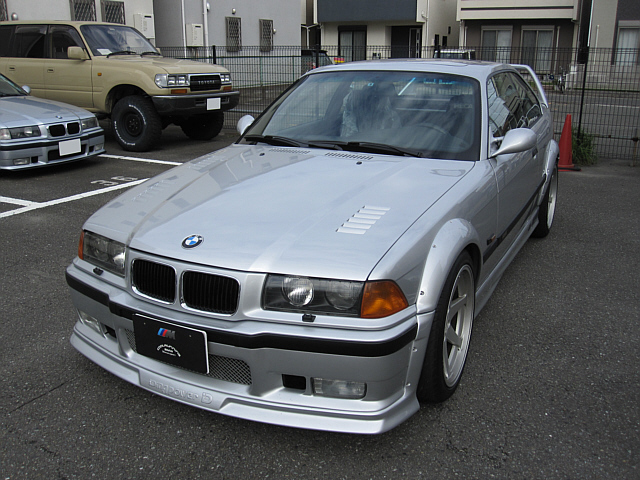 Looking for a subtle performance sedan? Today's not your day.
You probably haven't heard of iDing Power, because odds are that if you're reading this you don't live in Japan. And even if you're an afficiando of M3s, you'd probably dismiss this particular car as a M3 GTR replica for the street like I did. But this car is far more than that, and much more interesting.
The M3 GTR launched in 1994, and the United States did (technically) see it in the form of the Prototype Technology Group-run team in IMSA race series. The same year in Japan, iDing Power revealed the plans for their turned-up E36 M3. They had acquired an early production second generation model; production started for the E36 M3 in February, 1992 – and the particular example you see here was produced on February 3, 1993. iDing then added a plethora of unique touches, from upgraded suspension, wheels and brakes, special interior items, and some body modifications. By "some", of course it's hard to look past the W201 190E-Evo inspired rear wing and massive tacked-on flares. iDing also took the S50B30 European motor, rated at 286 horsepower stock, and modified it to a claimed 330 horsepower. iDing widebodies are pretty rare finds, but even among them this one is particularly special. With only 7,600 miles on the odometer, this example appears to be the original prototype and test car: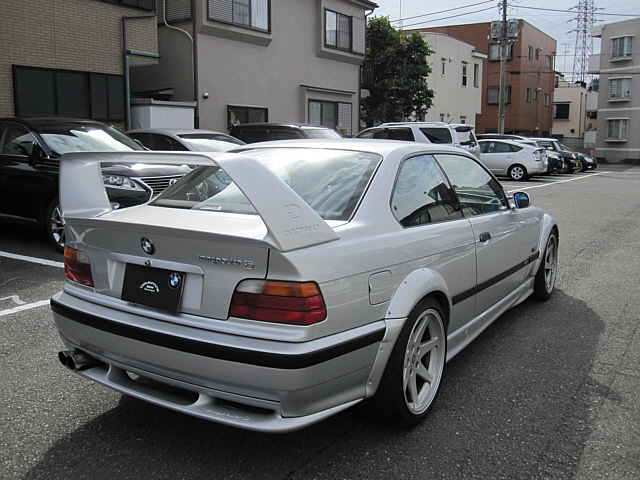 Year: 1993
Model: M3
Engine: 3.0 liter inline-6
Transmission: 5-speed manual
Mileage: 12,353 km (7,676 mi)
Price: ¥ 4,900,000 ($42,946)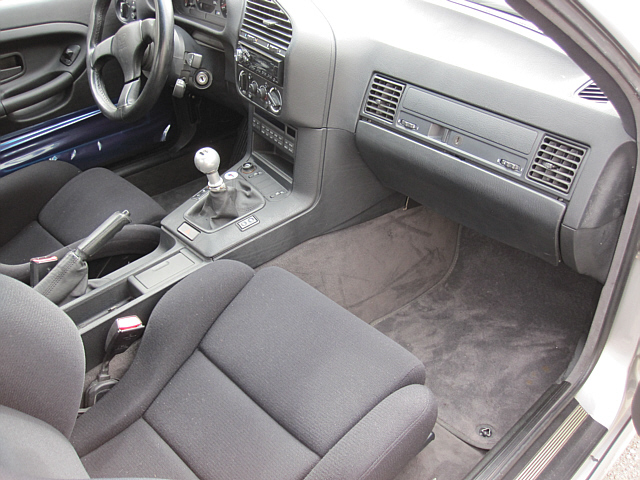 Regular import in Japan, E36 type M3 will be registered from 1994, but this is probably a parallel imported country in 1993 in parallel with new cars.
It seems that it is a car that was handled as a concept car of iDING.
It looks like an overfender like stage III, a drilled rotor in an ap racing caliper, an iDING large rear wing, a front / rear tower bar is a car name on car verification BMW,
It definitely claims to be a car of BMW IDING.
Although the mileage was 12,600 kilometers of the actual run, it seemed that we could not completely prevent body painting and interior decorations, so we changed all of them at our company.
Body is all paint of the same color, inside door pasting is installing new article in home country order.
Rubber products such as front / rear window molding, outer handle cover etc. are all new and replaced, refreshing.
It will be delivered after replacing the foot suspension.
3.0 liter VOHC 24 valve engine is installed.
Maximum output 286 ps / 7,000 rpm (DIN), maximum torque 32.7 kgm / 3, 600 rpm (DIN)
The steplessly variable camshaft control (VANOS) adopted for the first time in the world, steplessly adjusts the position of the camshaft according to the throttle opening degree and the engine speed, and improves the torque characteristic by controlling the valve timing , Low fuel consumption, and clean exhaust gas.
Moreover, it is also equipped with a genuine LSD of 25% lock.
At the time of its release, it was an attractive vehicle with a high-performance power in a compact body.
Power steering / power window / air conditioner · cooler / audio: CD / ETC / ABS / discharge lamp / sunroof · glass roof / full aero / aluminum wheel / lowdown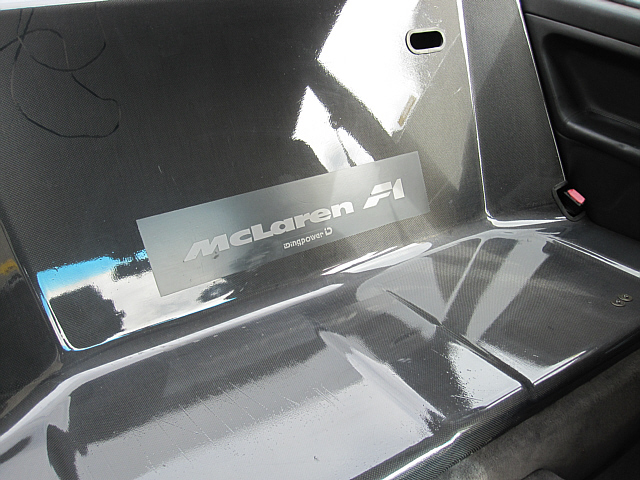 According to iDing, a total of 17 S3s were produced and amazingly 3 were sold in the U.S.. Those were kit-assembled cars. This example originally left the factory as a Sterling Silver Metallic (244) coupe with cloth interior. The original seats are gone, replaced by deeply bolstered buckets. One of the coolest details of this car, though, must be the carbon fiber rear shelf which replaced the standard seats. This one is adorned with a McLaren F1 sticker, as iDing did work on some McLarens and Ferraris in period. There's little information about example how iDing produced the additional power, and I have to admit – the claim of 330 horsepower is based solely on the picture of what I think is this car being tested from 1994 and description in the company's history page. It's pretty hard to find anything outside of that on the 3.0 version, but iDing is currently offering a limited-run rebuild of 3.2 examples which they claim produced 360 horsepower. To be clear, I'm really not sure that this car actually has the higher horsepower motor or what actual modifications outside of the body were done, but the narrative seems to fit well.
The condition throughout appears to be very impressive, though mechanical history isn't well disclosed. With less than 8,000 miles since new the car should be reasonably fresh, though if used as a test bed those miles might have been pretty tough. The description seems to indicate that some items needed restoration, though at now 24 years old that shouldn't be too much of a surprise. What is a bit surprising is the price. Honestly, I expected the number to be in the six figure range, but this dealer is asking only a bit under $43,000. A lot for an E36, yes. But consider for a moment that price is less than half what the average Lightweight model comes to market today for. Couple that with a very rare kit, a very early production model, European-specification and low miles? If you don't mind the outrageous look of this tuned up M3, it strikes me as a very good deal.
Thanks to our reader Daniel for the great spot!
-Carter