Warning!
This post is in our archives. Links in this post may have been updated to point to similar cars available to bid on eBay.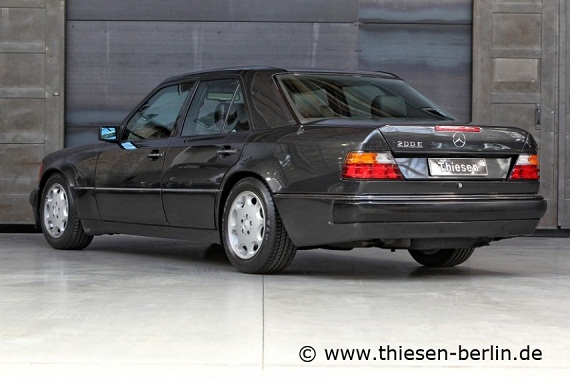 Pulling together enough legendary names to nearly create it's own "Justice League", the Mercedes-Benz 500E saw the combination of two of the most storied names in German automobiles – Porsche and Daimler-Benz. The 500E was sure a serious car out of the box with 320 horsepower and torque to match; but for some, that wasn't enough. For those enterprising individuals with deep pockets, their Stuttgart superhero saw the introduction of a third legendary name; AMG. AMG had been placing larger displacement engines in Benz models for years, and the 500E proved no different. It even became an official product since Daimler owned a major stake in AMG; the merger would see a new range of high performance out of the box Mercedes models like the SL60 and E60. With a 50 horsepower boost in horsepower and 75 more lb.ft of torque, the 6.0 brought the 500E to another level of performance, chopping nearly a second off its 0-60 times and giving close to Porsche 911 Turbo levels of straight line performance. But while the E60 and SL60 models are pretty rare, it was more common to do what this owner did – ship the car to AMG for a motor swap after purchase: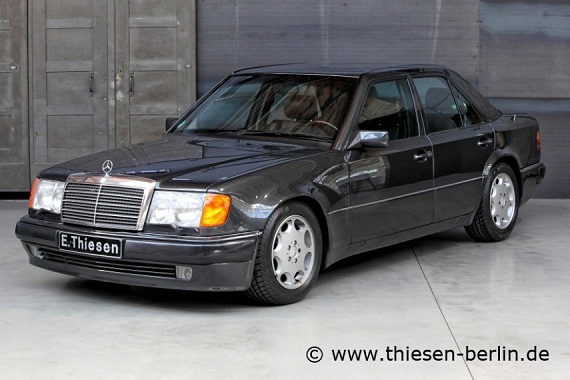 Year: 1994
Model: 500E
Engine: 6.0 liter V8
Transmission: 4-speed automatic
Mileage: 81,000km (50,332 mi)
Price: E. 49,900 ($63,378 today)
Rare 500 E from the early series, 2 previous owners in Berlin, Full service history with only 81,000 km. The vehicle went as a new vehicle directly from Porsche to AMG and the engine was tuned up there to 6 liters. LHD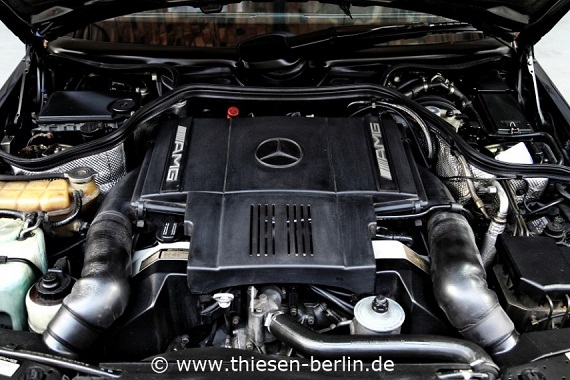 If the 500E was a wolf in sheep's clothing, the 6.0 converted that wolf into a bear. An angry, hungry bear. As one of our readers recently commented, if you're going to be a bear, be a grizzly – and the AMG motor made this 500E into the ultimate sleeper. Proving that Germans do indeed have a sense of humor, the added performance of the 6.0 M119 is completely masked by no exterior changes.But just to further shame those 911 Turbo drivers you just dusted at triple digit speed, the 500E badge has been replaced by a "200E" badge. Sure, anyone who knows will spot the menacing flares a mile away, but I'd have to imagine that at least one sporting driver has been crestfallen watching the back end of that Benz pull away in the high speed lane. Considering that very good condition 500Es have been trading for mid-30s and even higher, the asking price for such a good condition car with the engine upgrade doesn't seem that outrageous – although it's on the wrong side of the pond for most of our readership and out of budget for a majority looking for this type of car. But for nearly all of us it will just brighten our day to remember these cars are lurking out there, ready to surprise any challengers with their unassuming speed.
Thanks to our reader Walker for this excellent spot!
-Carter