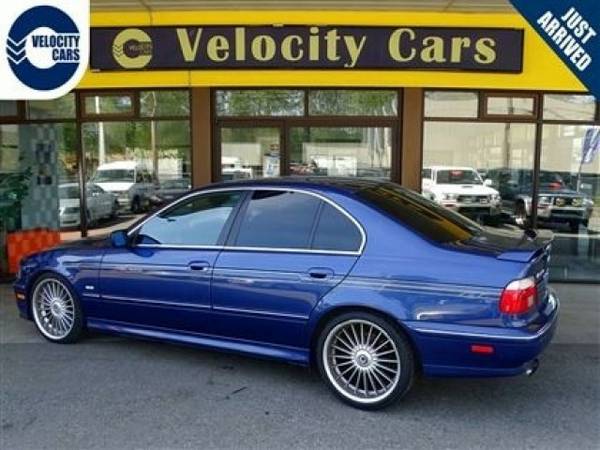 By the late 1990s, it was becoming increasingly difficult for tuners to compete with the stock offerings. Tightening emissions and safety regulations made getting turned up models harder to sneak past inspection, while simultaneously manufacturers were producing hotter models. The 540i is a great example, and you don't need to look much further than the conundrum of the E34 M5 versus the various 540i Sport and especially M-Sport models. While the aluminum V8 may not have had the horsepower of the M5 model but only just, it had more usable torque and was (theoretically, at least) cheaper to run. It was so good, in fact, that supposedly when it came to the E39 model BMW was unsure if a M5 would be necessary in our market. So, it would seem to be the natural and easy choice to modify, right? Well, not so fast – because signature tuner Alpina had a problem. Its tried and true method of increasing displacement wouldn't work on the M62 because you couldn't bore out the special Nic/Alusil coated blocks. Game over, right? No. If you're Alpina, you call up BMW and get them to make you a bigger motor: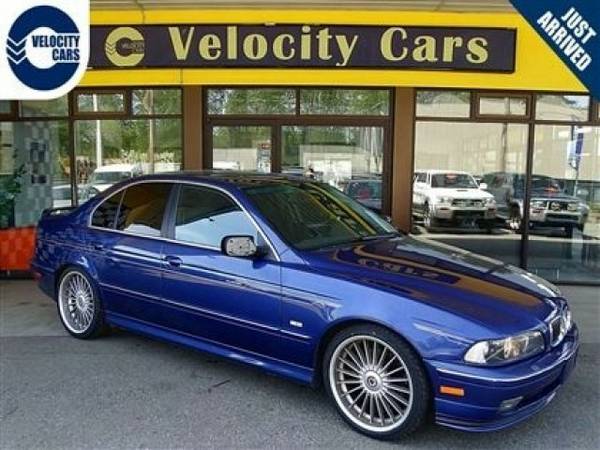 Year: 1998
Model: B10 V8
Engine: 4.6 liter V8
Transmission: 5-speed automatic
Mileage: 118,444 km (73,597 mi)
Price: $14,890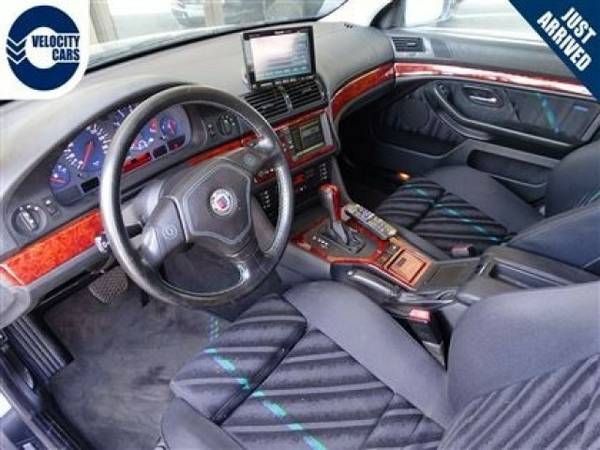 1998 *** BMW 540I 5-series Alpina B10 V8 118K's 340hp Sedan ***
Vancouver Velocity Cars
3888 Marine Way , Burnaby, V5J 3H4
Phone : show contact info / show contact info
Website : www.velocitycars.ca

Make : BMW
Model : 540I
Series : 5-series Alpina B10 V8 118K's 340hp Sedan
Model Year : 1998
Mileage : 118357 km
Stock # : 842
Condition : excellent
Exterior : Blue
Interior : Blue
Transmission : Automatic
Engine : V8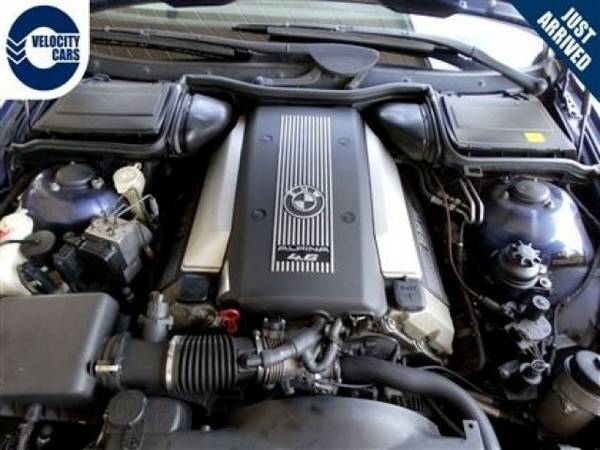 The results of the new block was an increase of displacement to 4.6 liters and 54 more horsepower to 340. Alpina of course accompanied the special motor with its signature details; special interiors and exteriors, paint color, suspension and wheel packages and a unique exhaust. Reportedly, though only available as an automatic the post-1999 VANOS equipped model was able to stick with the E39 M5 in a drag race. This particular example is presented in signature Alpina Blue II with gold decor and the very trick Alpina cloth interior. Miles are low and it appears to be all original, though no information about the actual condition is provided. The asking price is lower than some early manual 540i 6-speed models that we've seen recently, and to me this is a much more desirable car even in automatic form. Of course, you'll have a bit of a time getting it into the U.S. if you even can, but you'd be rewarded with some serious exclusivity and M5-level performance that wouldn't break the bank as the Motorsports cars continue to increase in value.
Thanks to our reader John for the great spot!
-Carter