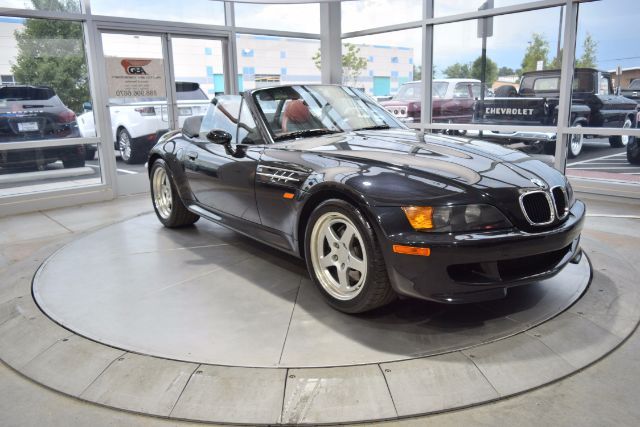 Edit 11/3/2017 – I looked at this Dinan modified M Roadster last August, but there was little information and it hung around for quite a while at $25,000. It has now moved on to a new seller who has taken some more photos and raised the price $4,000. After last month claiming it was an ISR3, the seller has confirmed what our comment from Eric indicated – it's "just" a S3 Roadster. It has about 1,000 more miles since last year but still looks relatively reasonably priced if you like the color combination and gutsy Dinan modifications – Ed
The other day I was talking with my friend about Turner Motorsports. I first met Will Turner when he was a BMWCCA instructor, just trying to establish his business of selling parts on the side. He and his compatriots all sported E30 M3s; this was, after all, the days before the launch of the U.S. E36 M3. Turner managed to parlay early success in a local modification scene outside of Boston into a countrywide business, and after some time in the club race scene he moved into the major leagues. Success against better funded teams was sometimes difficult, but today Turner is still alive and very much kicking, having become one of the two defacto factory-backed teams running the M6 GT3. To get to that point of factory involvement is an arduous journey to say the least, and few who start out make it.
One other who did was Steve Dinan, who took a niche tuning business from the 1980s into a factory option today. You can walk down to your dealer and order up a fully backed, Dinan modified car. That took a tremendous amount of work and is a testament to the quality of the products on offer from Dinan. They truly take the well-engineered BMWs to the next level, but modifying them to do so can be quite pricey. Take today's M Roadster, for example. While it wasn't exactly a cheap car to begin with, with entry level prices in 1998 starting around $42,000. This M Roadster, though, went on to get a further $36,000 in modifications from Dinan:
Year: 1998
Model: M Roadster Dinan S3
Engine: 3.2 liter supercharged inline-6
Transmission: 5-speed manual
Mileage: 68,206 mi
Price: $27,890 Buy It Now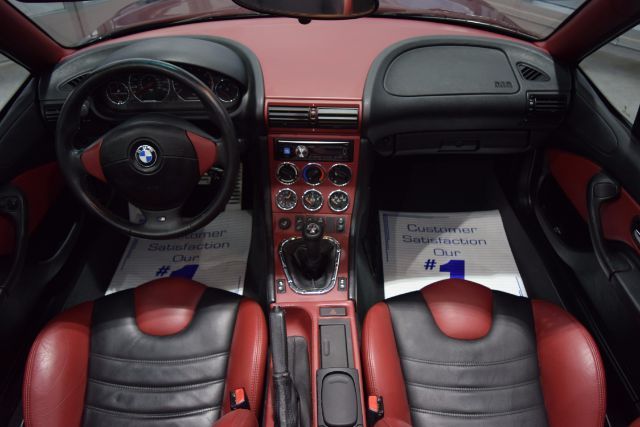 New Description

Vehicle Description:
SUPER RARE ISR3 FACTORY DINAN! This 1998 BMW M Roadster DINAN ISR3 Serial No. S30326 is finished in Cosmos Black Metallic with a Imola Red Leather/Black Trim Interior & Black Soft Top. This Limited Production ISR3, shorthand for Intercooled, Supercharged M Roadster, is powered by 3.2L inline V6 mated to a 5-Speed Manual transmission, which provides 396 hp and a stump-tugging 326 ft torque. This Roadster has all the Best Options, Upgraded Premium Alpine Audio System with CD, Bluetooth, Aux, Sat Ready, Halogen free-form Headlights, Variable-ratio, Variable-assist power steering, Quad Exhaust Pipes, M4-Wheel Independent Sport Suspension with anti-roll bars, Factory Dinan Logo 7.5J Cast Alloy Wheels wrapped in Sport Performance Tires. This 1998 DINAN comes with over $53,000 in Dinan Receipts, Factory Logo Mats, Car Cover, Convertible Cover Boot and 3 Keys. DONT MISS OUT ON A SUPER RARE OPPORTUNITY TO OWN A PIECE OF MOTORSPORTS HISTORY! ****** All of our high-end vehicles are processed through a Multi-Point Inspection to ensure that the vehicle is of the Highest Quality & Drivability, please inquire about our vehicles and ask a representative for more information. ****** This 1998 BMW M Roadster DINAN ISR3 comes with a guaranteed CarFax and Auto Check Report. We offer Nationwide Shipping as well as Financing is also available for our vehicles with rates as low as 1.49%** for well qualified buyers**. Auto loans are our specialty. We are experts in helping individuals with good and bad credit obtain a car loan for the purchase of a new or used vehicle. All of our new and used car loan services are hassle-free and there is no obligation for you to apply for a car loan today. We can help you finance your next car, truck, van, or sport utility today with our easy auto loan application.

Old Description
1998 BMW M Roadster M 3.2L

Rare one owner vehicle, optioned with Metallic Paint and Red Leather Interior. Other features include complete Dinan Tuning and Upgrades worth over $36K, all work orders on file, call for details. No expense spared. Clean CARFAX. For more information about this vehicle and attractive financing options, please call our experienced sales team at 1-800-730-MOTOR.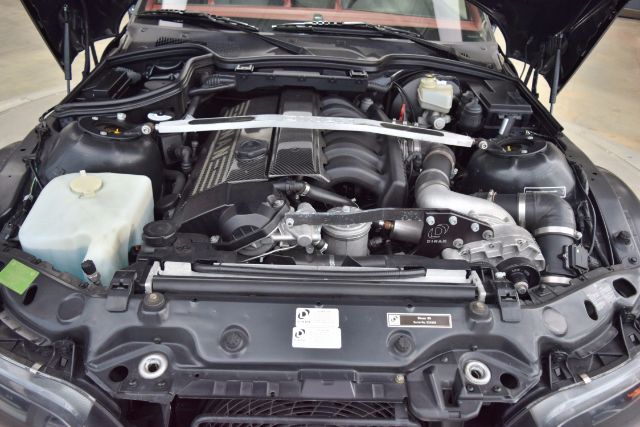 Not much information is offered on this Cosmos Black over Imola example, but it generally looks very nice. The forged Dinan wheels really pop against the black exterior, but the flash of the red leather is what really makes this package look special. Though not listed as such, this looks very much like the same ISR3 package I wrote up a few years ago. Those cars claimed 400 horsepower and sub 5-second runs to 60 m.p.h. which should be plenty to scare anyone. Even if it's a few horsepower down from there, this is still a car capable of impressive acceleration but the real joy is being able to have a BMW tech work on the car with ease. $24,900 is only about half was the previous ISR3 was asking and to me doesn't seem outrageous for a lower mile, high performance potential car which is in great shape and and a good color combination like this one.
-Carter