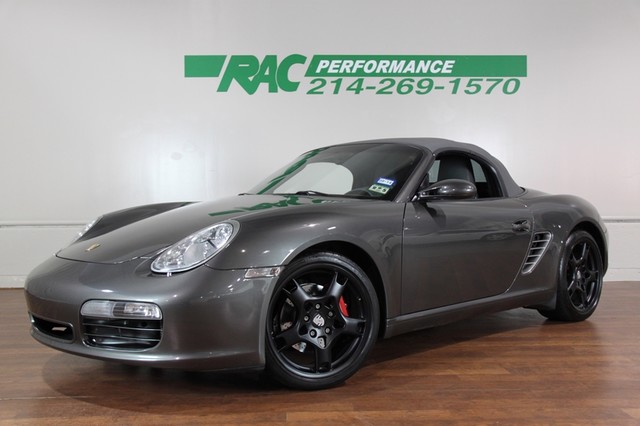 It seems like I'm often talking about what the best performance deal going in German cars is. That's partially because I'm not partial to paying the "what's new" tax on the biggest and baddest new car. Personally, I'd prefer to let someone else take the substantial depreciation hit and when it's no longer new, swoop in for what's still (to me) a pretty new car in good shape. The other part, though, is that I'm not flush with cash; perhaps if I had limitless resources I'd be at the Porsche or Audi dealership every other year signing on a new car. Regardless, there's a huge contingent of our readership that I believe is in a similar situation to me – hence why we tend to look at older, more affordable (most of the time) models that represent good value, performance or collectability for a more modest investment. That brings us to the car at hand; in this post's case, a 2005 Porsche Boxster. 2005 was early into the 987 production, having replaced the 986 in 2004. By most peoples' measure, the 987 was a better looking car, mimicking many of the styling cues of the 997 as the 986 had mimicked the 996. Performance was also improved from some new motors, including an upgraded 3.4 liter engine in the S producing nearly 300 horsepower. That motor, however, did not appear until 2007 – meaning the top-tier S model in 2005 still had the 3.2 from the 986 sitting in the middle of the car. That motor was good for 276 horsepower, which by no means was a small amount. For some people it simply wasn't enough though, and as expected German super-tuner Ruf offered the solution. The modified Boxsters went by the names of their engine displacement; in the 986, there was the 3400S, which was replaced by the 3600S. When Porsche introduced the 987, Ruf responded with the limited run RK Spyder and Coupe with a supercharged 3.8 liter flat six good for an astonishing 440 horsepower. That was in turn replaced by the 3800S, which it still available. With the newest edition of the 3.8 flat six producing over 400 horsepower (more than double what the Boxster had at launch), Ruf turned the entry level Porsche into a supercar killer: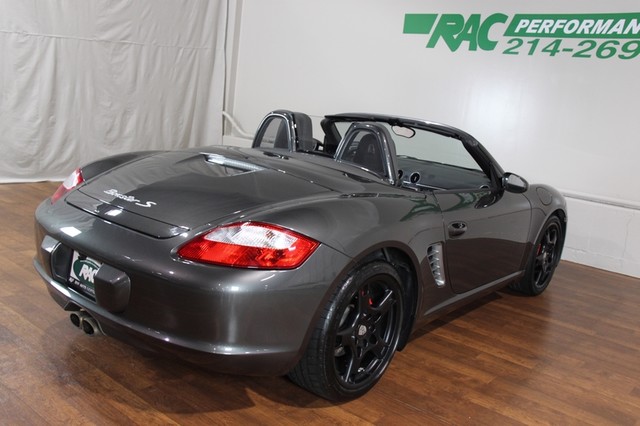 Year: 2005
Model: Boxster Ruf 3800S
Engine: 3.8 liter flat-6
Transmission: 6-speed manual
Mileage: 86,500 mi
Price: Reserve Auction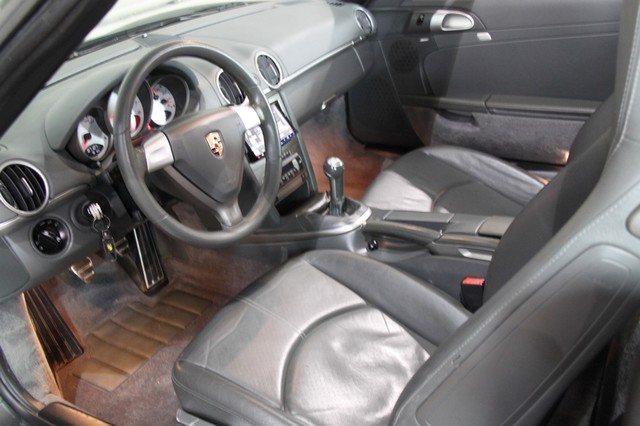 [] 6-SPEED MANUAL TRANSMISSION
[680] BOSE SURROUND SOUND SYSTEM
[459] 3-SPOKE LEATHER-WRAPPED STEERING WHEEL
[403] 19″ CARRERA S ALUMINUM WHEELS
[P74] BI-XENON HEADLAMP PKG
-inc: dynamic leveling, headlight washers
[] STANDARD LEATHER INTERIOR
[] METALLIC PAINT

!!!Rare!!! 3.8L – RUF 3800S Conversion (425hp). Completed at RAC Performance – Total build: $41,000.00. All documentation and service history is available. Don't miss out on this unbelievably fast Porsche Boster S!! Kenwood Navigation and Rear View Camera equipped!

Contact our professional sales staff at 214-269-1570 for any questions or additional information. We also offer competitive finance rates as low as 1.9%.

We hand pick only the finest automobiles to sell and every vehicle gets a rigorous 130 point inspection by our certified technicians. At our 9000 square foot state of the art facility, RAC Performance offers service on Porsche, RUF, Ferrari, Maserati and Lamborghini models. We offer dealership quality service and repairs at competitive prices and only sell the finest vehicles!

Stop by and check out our state-of-the-art Service Department, Performance Shop and Huge 32,000 square foot Indoor Showroom!

We facilitate door-to-door shipping to anywhere in the world at an affordable price. If you prefer to visit our showroom, we offer free airport pick-up from either Dallas Love Field or DFW International Airport.

www.RACPerformance.com

At our dealership we work very hard to accurately describe our vehicles through text descriptions and elaborate photos. When you purchase a pre-owned vehicle it is not a new vehicle. Any used vehicle can have normal wear and blemishes. Before placing a bid please read the descriptions thoroughly and view all pictures.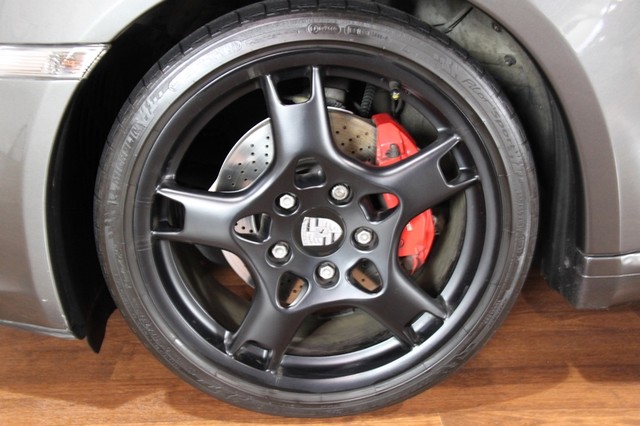 Condition on this car seems to be very good to excellent, with minor wear showing on the interior in keeping with the 86,000 miles covered. It's pretty astonishing that the car has undergone $40,000 in modifications considering that was close to the original sticker price. However, as a converted car there are a few advantages; you get the performance of the improved model, but you don't have to pay the exclusive prices that Ruf models often carry down the line. I also really like that the car, outwardly at least, shows no signs of modification. I could do without the black paint on the Carrera S "Lobster Claws" – a wheel design that I really like and which suits the Boxster well, but looks bland in black. Otherwise, this car looks like a really appealing package that will give brand new top-of-the-range Boxsters and Caymans a serious concern. Despite that, you won't pay anything near what a new loaded Boxster S costs; the reserve is still on but bidding on this car has only just broken $11,000. Most 2005 Boxsters with similar miles would sticker in the high teens; I'd expect with the modifications, RAC is hoping for mid 20s. For that amount – about the same as a nice and newer E46 M3 convertible – you get another league of performance in a sleeper package.
-Carter