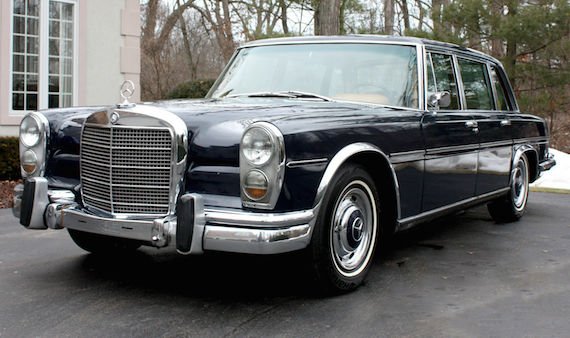 For a car manufacturer with a history spanning over 100 years, it's fairly impressive that historians and enthusiasts still regard the 600 as one of the most notable models from Mercedes-Benz. This was a landmark vehicle not just for the company but the whole automotive scene. It was one of the most expensive and complex vehicles of its day and as such, anyone who was anyone seemed to own one, from movie stars to dictators. These cars are highly valued today and many that come up for sale have been treated to lavish restorations costing thousands of dollars. This 600 SWB for sale in Illinois, however, is a driver quality car, showing the wrinkles of age as it closes in on 200,000 miles. But it wears its patina in a dignified manner in which only a Grosser Mercedes can.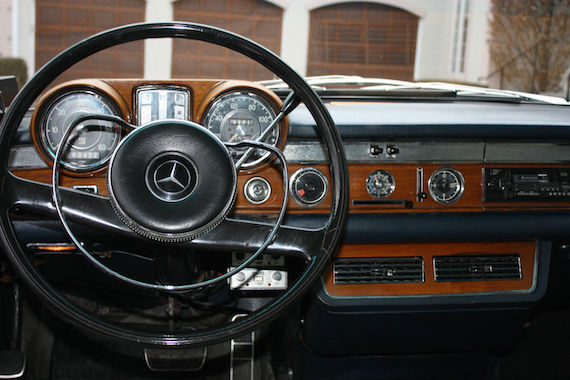 Year: 1967
Model: 600 SWB
Engine: 6.3 liter V8
Transmission: 4-speed automatic
Mileage: 180,017 mi
Price: Reserve auction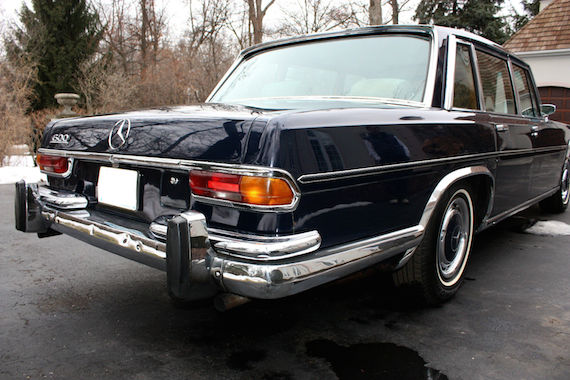 1967 Mercedes 600

Few would argue that the Mercedes Benz Company has produced some of the most fabulously engineered cars since their very early days of the automobile to the present time. One of the most iconic cars for its design and engineering is the Mercedes 600. During the opulent times of the 1960s and 1970s Mercedes decided to produce a car that would surpass anything that was made in its day both in its overall size and engineering. The Mercedes 600 short-wheel-base sedan (not very short-wheel-based) was the end product. Most people are unaware of the many features on this car from an engineering point of view. The six-liter engine and its enormous power is well known but how many people know that the doors close hydraulically. That is correct, you do not slam the doors on a Mercedes 600 you just close it and as the door touches the lock the suction closes the door. We have heard many owners of Mercedes 600 say that the ride is like riding on a cloud. The European interior seats are probably the most comfortable seats ever devised for any automobile.

The current owner has owned the Mercedes 600 in this eBay listing for 30 years. It has been carefully cared for by professional Mercedes mechanics. As you can see from photos the car has been housed in an estate like setting. This is not a car that has been stored in a museum but has been driven regularly though out its life.

The car is located in northern Illinois and if you send your zip code we can calculate distance for you.

The doctor who owns this car has told us that everything is working as far as he knows except for the radio controls in the rear seat that have been disconnected.

Interesting and significant to note, the people that have owned Mercedes-Benz 600 sedans include Hugh Hefner, Elizabeth Taylor, John Lennon, George Harrison, Aristotle Onassis, Jack Nicholson, Elvis Presley and political leaders like Fidel Castro, Leonid Brezhnev and Kim II Sung and former Philippine president Ferdinand Marcos. The Mercedes-Benz 600 is also owned by most of the important sheiks and noblemen.

The famous 6.3 liter V8 Engine, automatic transmission, power steering, power disc brakes, air conditioning, ride control, power windows, power hydraulic seats, power hydraulic trunk lid, cruise control, AM/FM sound system, radial tires mounted standard wheels with deluxe wheel covers.

The car in this eBay listing is not being sold as a show car but as driver quality. You should note that the car was neither washed nor cleaned up for pictures; that should give more then a fair representation of its condition. In MissChiTown's opinion the Mercedes 600 represents during this time period of the 1960s & 1970s what the Duesenberg represented to the American market in the late 1920s and 1930s. Yes this car could use some TLC, cosmetically we have noted that the rear bumper has several dents but other then that the exterior cosmetics are at a level expected with the age of the car. The reserve on this car relative to the market is very conservative and for the seriously interested buyer an inspection can be made available, but it is the task of MissChiTown to filter the serious from the not serious inquiries. As the doctor has indicated to us that one of the reasons he is using the services of MissChiTown is to avoid having to spend time with endless phone calls, emails and those that would want to come view the car with no serious intentions of purchasing the car. The owner and the car are both located in northern Illinois and for further information we prefer a phone call 847-774-4857 initially to help determine if this car would be a good fit for your collection. It is very seldom that you see a Mercedes 600 for sale but even less seldom do you find one that is being sold by someone who has owned it for 30 years.

Let's just put it this way…This Mercedes 600 is fit for a king!!!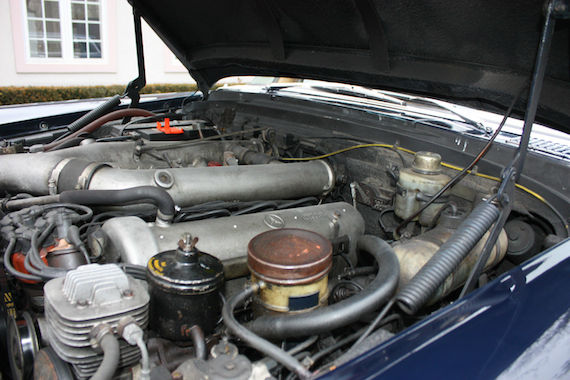 It's pretty rare that you see a 600 used daily, given how costly these beasts are to maintain. Typically, the only 600s I come across are the ones that are museum quality or dilapidated examples such as Saddam Hussein's 600 Landaulet that was sold to the Petersen Automotive Museum in Los Angeles. We featured a 600 SWB last April that sold for $139,000. Given the condition and mileage on this example, we're probably hovering somewhere in $80,000 to $100,000 range in the current market.
-Paul