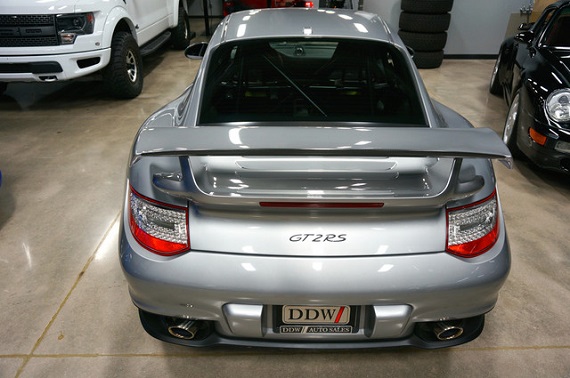 As most automotive enthusiasts are aware Porsche made a fairly significant change to their 911 Turbo beginning with the edition produced as part of the 993 line. It would now be equipped with all-wheel drive. Every subsequent iteration of the car has remained in this configuration. Much of this decision has to do with Porsche's mission for the Turbo itself: it is a model intended to showcase both the high performance and luxury end of the 911 line. The 993 model also brought with it a second option – an option for 911 Turbo fans who wanted the highest performance, but without the luxury – the GT2. With each new 911 model there has been a concurrent model of the GT2 – a lightened, high-strung, rear-engined, rear-drive, row your own gears, no regard for your sanity, performance monster. Extremely rare and always at the top end of the 911 food chain the GT2 reduced the 911 Turbo to its purest form (at least for a street car). As the 997 model began to near the end of its life Porsche decided to take the GT2 one step further and released the GT2 RS, which had more power and was lighter than the already spectacular GT2. The GT2 RS, essentially, is Porsche's attempt to see just how extreme they can push the 911. A serious car for the serious motorist.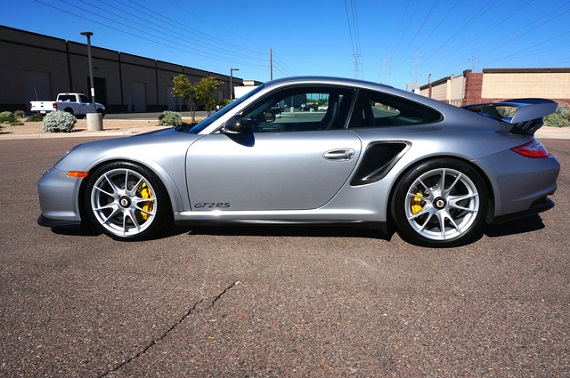 Year: 2011
Model: 911 GT2 RS
Engine: 3.6 liter twin-turbocharged flat-6
Transmission: 6-speed manual
Mileage: 2,590 mi
Price: $299,900 Buy It Now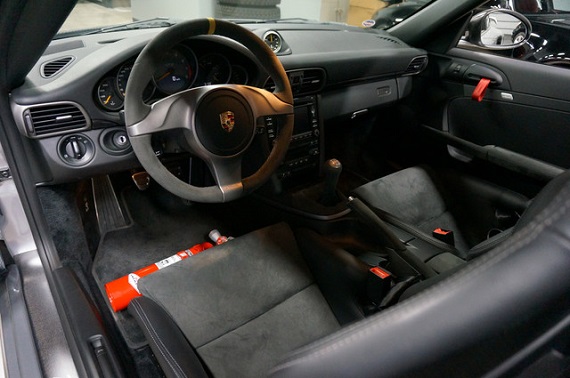 1/500 The GT2RS is the most powerful 911 ever made. 620hp and 516ft/lbs of torque and a manual transmission makes it one of the best road going super cars on the road today. These cars are very limited and this car has only 2590 miles. Full clear bra coverage and all original this car is absolutely immaculate. The car also has the highly desirable carbon fiber sport bucket seats. A copy of the window sticker is in the picture set. The car comes with both keys and manuals as well.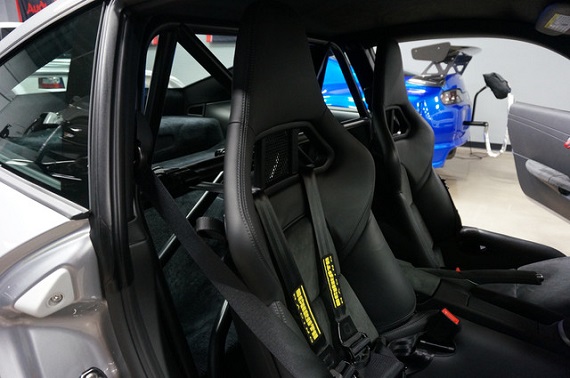 Like most modern 911s, the GT2 RS is very expensive and this one here is priced around $50K above the sticker price. Whether that's what they are going for at this time, I'm not really sure but they certainly are rare enough that interested buyers won't have a ton of opportunities to get into one. This does raise a question for me: as prices for air-cooled 911s continue their march upward, specifically the 911 Turbo 3.6, which we adore and feature frequently here at GCFSB, we are now in a position where similar money can get you very different levels of performance and investment. I wonder, then, which some would choose? I have come across a Turbo 3.6 with a similar price to this GT2 RS and both should continue to command excellent money over time, so would you rather have the much more modern and higher performance GT2 or the less refined but still very special 964-based Turbo 3.6?
-Rob