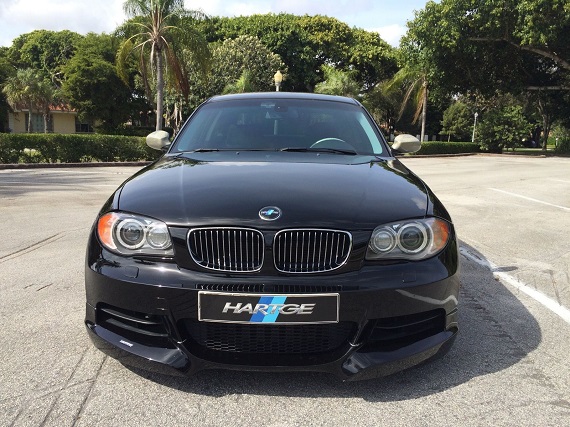 In my ongoing quest to get into a newer BMW, one car that keeps popping up is the 1 series E82 Coupe. The reason why is pretty simple; value. I love cars with the M badge, but it's sometimes hard to justify the premium, and looking through the E46 market is a bit like one of those Sarah McLachlin-soundtracked mistreated animal commercials. Too many have suffered heavy modifications, mistreatment, and the number of salvage titles must exceed any other specific model – it's simply amazing. In contrast, many of the 135is are just leaving their first owners as they begin to head into the used car market, meaning there are plenty of examples in good shape, with good owner history and with lower miles. Still, the E82 doesn't really get me warm and fuzzy; I once described it as a E46 M3 that was in the middle of a 3-car pileup and then repaired by a high-school autobody shop as a project. It just doesn't look quite right to my eyes, with the bending rocker accentuating the short wheelbase, while the "I'm somewhat surprised" look of the too-large and too-upright headlights begs for some internet meme action. However, once in a while one catches my eye and strikes me as a compelling alternative to a M3. With the twin-turbocharged N54 under the hood coupled to a manual transmission, you got the same feel as the E46 M. Couple that with some attractive visual changes from BMW specialist Hartge along with a bump in power, and suddenly you have a much neater package: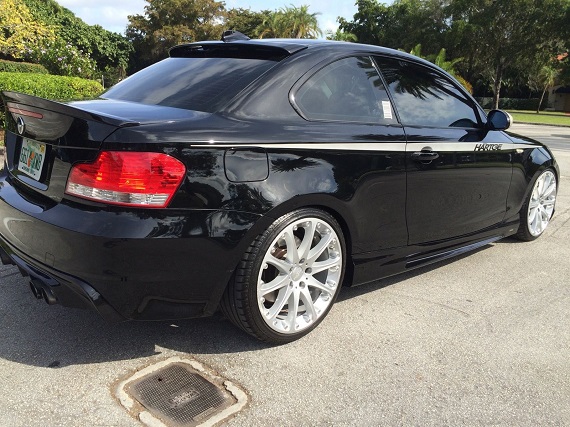 Year: 2008
Model: 135i
Engine: 3.0 liter twin-turbocharged inline-6
Transmission: 6-speed manual
Mileage: 42,500 mi
Price: No Reserve Auction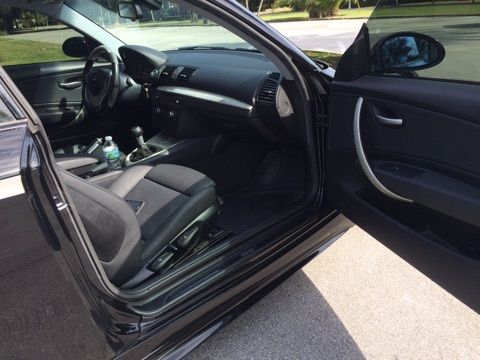 For consideration is a 2008 BMW 135i with a full Hartge package. The car is a blast to drive and gets attention on a daily basis. The following article explains the features and performance of this very limited package:

BMW 135i Coupé from HARTGE: concentrated power and optimised dynamic efficiency

HARTGE has given the world's first inline six-cylinder engine with twin turbo-chargers and a second generation direct-injection system a power boast of 44 hp – and that at the same time as maintaining its extremely good fuel consumption of only 9.2 litres per 100 kilometres (EU combined). HARTGE not only offers an additional ECU, which transforms the 3-litre engine of the compact BMW 135i Coupé into a powerhouse generating a massive 257 kW (350 hp) at 5660 rpm and 480 Nm (lb-ft 354) at 2950 rpm, and naturally also the chance to enjoy unlimited driving pleasure at speeds of up to 280 km/h. For the dash from 0 to 100 km/h (0 – 62 mph), the 135i Coupé from HARTGE is half a second faster than its standard brother while the 25 mm lower sports suspension guarantees safety thanks to even greater directional stability and outstanding handling on twisting roads.

Beguiling looks and sound, improved aerodynamics

The interaction of the visually appealing aerodynamic parts – front spoiler lip, roof spoiler, lip for boot lid, rear diffuser and side sills – brings about a significant improvement in negative lift at high speeds. Simply chic: The set of CLASSIC 2 aluminium wheels in the dimension 9 x 20″ offset 40 fitted with Pirelli PZero Nero tyres (245 / 30 ZR 20 front and rear). The 135i Coupé from HARTGE is a car that should not only be seen and driven but also heard. And this is possible thanks to a sonorous exhaust note, which emerges from the dual round tail pipes of the stainless steel rear silencer embedded in the left and right of the diffuser.

Other HARTGE accessories help make the car more individual. They include: A decal set in metallic anthracite, a set of carbon (silver or black) casings for exterior mirrors, emblems for the bonnet and boot lid and a HARTGE insignia (140 x 32 mm).

Sports interior

For all models, HARTGE offers an attractive 3-spoke leather steering wheel with silver (or black) carbon inserts. This material is also used for the HARTGE steering wheel cover for vehicles with BMW 3-spoke sports airbag steering wheel with (and without) multi function and for interior trim for the dash board, gear lever panelling and door handles. HARTGE offers an illuminated gear knob, including an alcantara gaiter for the 6-speed manual gear box and the handbrake handle in a tasteful combination of leather and aluminium. Fully in aluminium, however, is the three-piece set of pedals, ideal for skilful heeling and toeing, while silver metallic dial, red needle and a speedometer reading up to 300 km/h underscore the sporting impression created by this exciting Coupé that, fully equipped by HARTGE, costs exactly ˆ 48,162.14, excluding VAT. It goes without saying that all HARTGE components can also be retrofitted individually.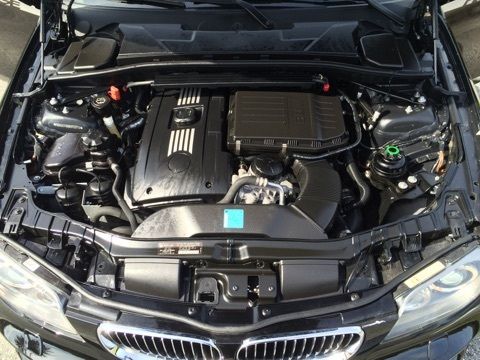 Condition of this car overall looks to be very good, but not much detail is offered either via pictures or the description other than what Hartge would originally tell you. Some of the details Hartge adds are really great; the side striping is distracting from the odd body lines and generally is a value add, I think, along with the accented silver carbon mirrors. The wheels are just fantastic, and the 1M-esque rear diffuser and quad exhaust also really up the ante. But the chin spoiler and rear spoiler, sometimes overdone, really help to sort the overall look of the 135i into something much more menacing. This car has clean and aggressive looks that compete with the 1M, but the exclusivity and affordability of the package is what I come back to. With a day to go, the bidding has yet to commence at the no reserve opening price of $22,000. That's less than what you'd pay for a clean E46 M3 from 2005-2006 today, and less than half (a third, in some cases) of what many 1Ms are asking. The only let down, for me, is the colors; all black may make this E82 look like a street ninja, but I'd prefer some wilder shades like Montego Blue Metallic and could lose the absolutely ugly Hartge steering wheel that looks like it was borrowed from a video arcade Ridge Racer game. Still, this is one seriously value-priced street fighter that will likely not leave the next owner disappointed.
-Carter