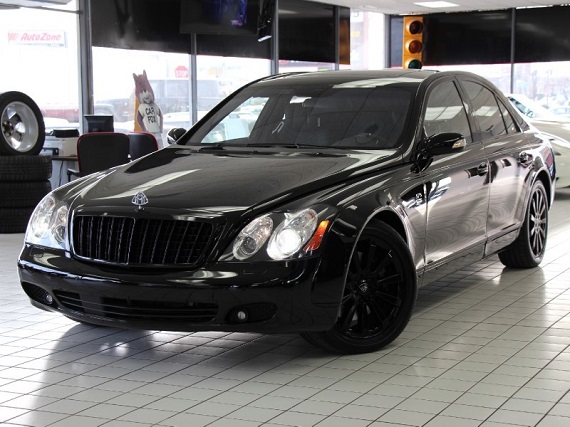 Sometimes, enough just isn't enough. The Maybach perhaps personifies that statement better than any other single car produced by Mercedes-Benz. The W221 S-Class certainly is no slouch, even with the smallest motor fitted. But, someone at Mercedes-Benz said it wasn't enough, so they fit it with a 5.5 liter V12 twin-turbo motor producing 500 horsepower. But then, that wasn't enough, so they made an AMG version with a M275 6.0 liter twin-turbo V12 which produced 604 horsepower and a mind-bending 738 lb-ft of torque. Insane, right? Well, then someone at Mercedes-Benz said that wasn't enough, either, and they fit those W221 internals into the even less pedestrian Maybach 57S. In the past few years, Mercedes-Benz has been known for their nutty excess, but even this was really over the top. So over the top, in fact, that very few people bought them – in 2010, despite a budding luxury car market world-wide, Maybach only sold a reported 157 examples of their version of ultimate luxury worldwide, and in 2012 closed down all-together. But some people did buy them, and for them, of course, the standard Maybach wasn't enough. So off to RENNtech this particular example went for their "package 1" which involves a reflashed computer and new intercooler pump. Sound mild? The result is 670 horsepower and 840 lb-ft of torque: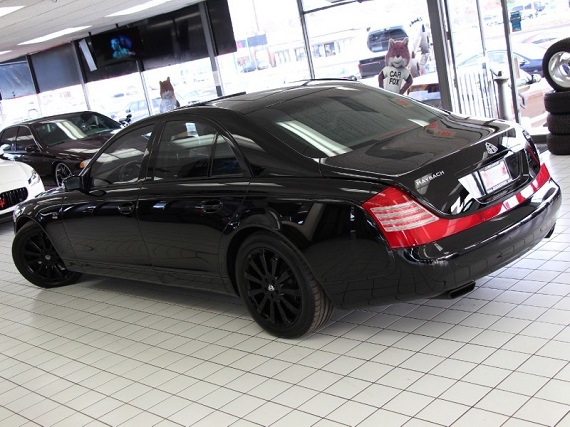 Year: 2009
Model: 57S
Engine: 6.0 liter twin-turbo V12
Transmission: 7-speed automatic
Mileage: 16,719 mi
Price: $148,999 Buy It Now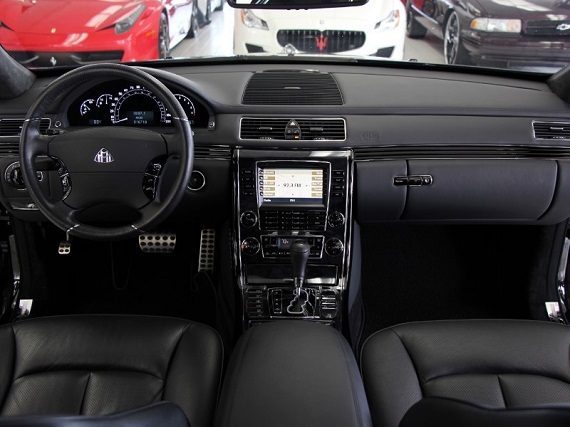 2009 Maybach 57 S RENNtech Pkg 1 Curtains Solar Roof Rear TVs Tables

**RENNtech Package 1 Performance Upgrade = 670 HP and 840 LB-FT**

* OVER $410K M.S.R.P!!

* 6.0L V-12 TWIN-TURBO ENGINE!

* POWER REAR-SIDE CURTAINS! ($3,100)

* HEATED and ACTIVE VENTILATED FRONT SEATS! ($1,590)

* HEATED and ACTIVE VENTILATED REAR SEATS! ($1,590)

* SOLAR POWERED CABIN VENTILATION SYSTEM!

* RETRACTING/FOLDING REAR TABLES! ($4,450)

* 20 INCH BLACK HOLLOW-SPOKE ALLOY WHEELS!

* ALCANTARA SUEDE HEADLINER/PILLARS/SUN VISORS!

* DUAL REAR ENTERTAINMENT! (2 Headphones + 1 Remote)

* KEYLESS GO!

* NAVIGATION SYSTEM!

* BACK UP CAMERA!

* POWER MOONROOF!

* BLACK POPLAR WOOD TRIM!

* 4-ZONE AUTOMATIC CLIMATE CONTROL!

* HEATED STEERING WHEEL!

* BOSE PREMIUM SURROUND SOUND!

* REAR WINE COOLER!

* BI-XENON HEADLIGHTS!

* FRONT and REAR PARK ASSIST!

* POWER TRUNK!

* FACTORY CARPETED FLOORMATS!

* MAYBACH UMBRELLA!

* MAYBACH TRICKLE CHARGER!

* COMPLETE TOOL KIT!

* ALL TRADES ACCEPTED!

* FINANCING AVAILABLE!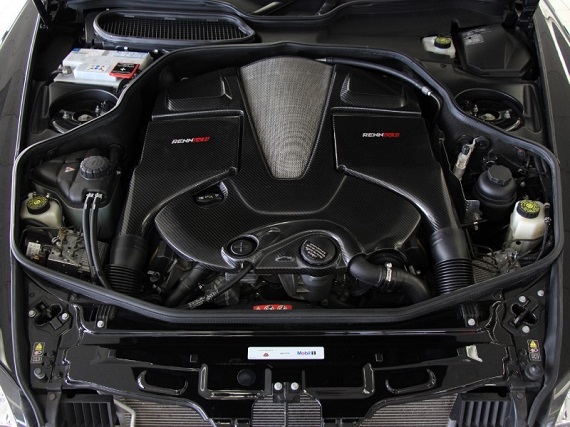 The condition of this car is stunning – nearly as stunning as the original sticker price of the better part of half a million dollars. That's a lot for what's effectively a really nice S-Class, but the Maybach is really a pretty impressive car. And with the RENNtech mods, there won't be much this Leviathan of the road can't outrun. Yet, I can already hear our commenter Brad chimming in on the rather unfortunate colors selected, or lack thereof. Dressed in black from head to toe, this car might be classic, but it's far from eye catching and honestly looks a bit like a trumped up 2009 Kia Amanti. Don't believe me? Go image search it; the resemblance is a bit uncanny. Of course, own this car and you'll have a secret road-worthy luxury jet few will have the pleasure to even see in their lifetime, nevermind ride in. Does that make it worth $149,000 today? Well, for about a third of that amount, you can go to eBay just about any day of the week and buy a same generation W221 S63 or S65 AMG that will equally coddle you in luxury and thrill you to no end in a straight line. You'd have to be a bit nutty to buy this car, because even if you bought the S-Class and wanted some more recognizable luxury exclusivity, you'd have enough money left over to still buy a used Bentley Flying Spur, a car that is nearly as ridiculous and carries much more street credentials and brand recognition. Perhaps that explains the appeal – or again lack thereof – of the Mercedes-Benz Maybach experiment, and partially answers why it failed.
-Carter