This 2009 BMW M5 isn't really a full Dinan model, but rather a desirable car which has undergone some factory-approved Dinan modifications. Purists rejoiced when the manual option was re-added to the M5, but few seem to come up for sale. This particular model looks just about showroom fresh in metallic black hearkening back to it's Grandfather E28. But what resides under the hood of this monster is decidedly not from an E28; with nearly double the cylinders and double the horsepower, these M5s will and can take on just about anything you can bring to it. The manual replaces the jerky-at-low-speeds and harsh shifting (not to mention expensive to service) SMG transmission, making the black interior that much more inviting: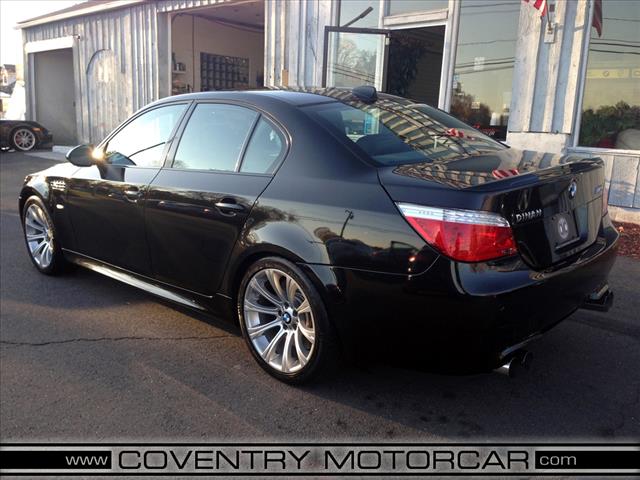 Year: 2009
Model: M5
Engine: 5.0 liter V10
Transmission: 6-speed
Mileage: 65,188 mi
Price: $39,995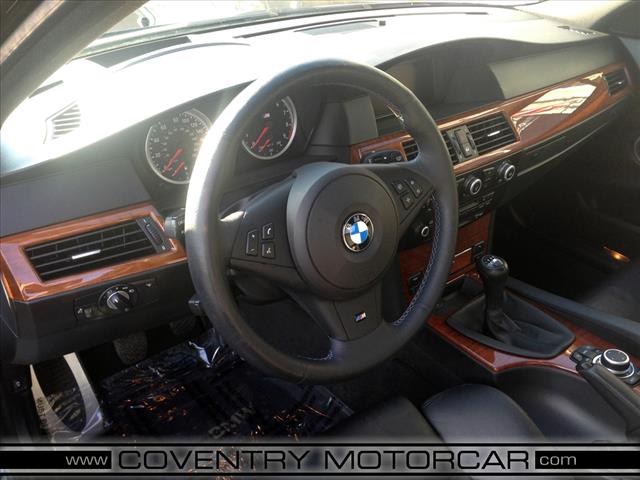 EXCEPTIONAL EXAMPLE OF A WELL CARED FOR M5, 6-SPEED MANUAL TRANSMISSION, ALL DINAN ENHANCEMENTS PURCHASED AND INSTALLED AT BMW OF BRIDGEPORT TOTALING IN EXCESS OF $11,000. (INVOICE INCLUDED) DINAN HIGH FLOW THROTTLE BODIES, DINAN HIGH FLOW MASS AIR METER, DINAN INTAKE ASSEMBLIES, DINAN FREE FLOW EXHAUST, DINAN STAGE 3 SOFTWARE, HEADS UP DISPLAY, NAVIGATION, COMFORT ACCESS, COLD WEATHER, MICHELIN PS2'S, ALL MANUALS, 2-KEYS, CLEAN CARFAX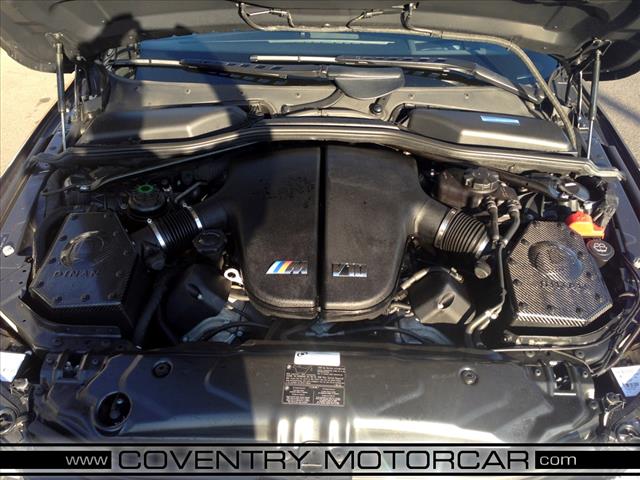 To me these cars still seem like they just arrived on the market, so it's amazing to me that they're priced below $40,000 now. For mid-range 3 series money, this is a lot more car and a lot more special than run of the mill 3er. If you really want to announce your presence in the office park, the Dinan exhaust will do that quite nicely for you. Long term the 6 speed manual is the option I'd choose. This car looks well kept and dealer serviced, so there shouldn't be any surprises of any sort except for the face on that Porsche 911 Turbo driver as you out accelerate them. Downsides? Like all M5s, there don't seem to be many – this is truly a car for most occasions!
-Carter