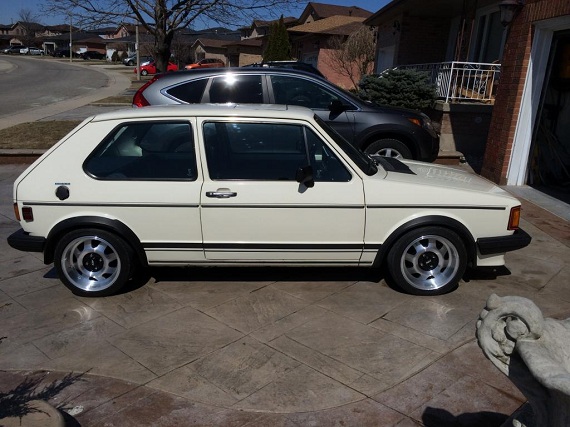 Recently we've had a wave of lightly modified, good condition A1 GTis. Always a popular platform for tuners and back yard mechanics, the GTi for a long time was cheap, modifications were plentiful, and they mostly lived a hard life. Today, finding clean examples will yield you a highly sought after prize; with so few left, the price has been driven up and nice examples are coming out of the woodwork to test the waters. Today we have two modified but clean GTis – will either be to your taste? Let's look at the cleaner and more original of the two: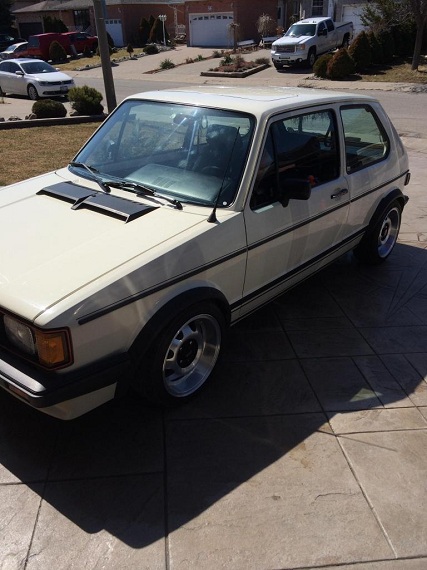 Year: 1983
Model: GTi
Engine: 1.8 liter inline-4
Transmission: 5-speed manual
Mileage: 72,000 km (44,738 mi)
Price: $10,500
I have a all original 83 rabbit gti forsale. The car is in flawless shape, all original cashmere exterior which shows as brand new, no rust or anything of that sort, very straight car. The interior is blue, and brand new still. Everything intact as should be aswell as fully functional. Still has original spare in trunk, and comes with original bill of sale and rabbit brochure. The car runs and drives like its brand new. Had a motor rebuild less than 2000km ago along with a new clutch installed. This car is a awesome driver. It is a original sunroof car which is very rare to find, and also a original Canadian car sold brand new locally in the gta. The car only has 72000km on it, and is probably one of the last all original rabbits around in this shape.

The car has a couple minor mods done to it, such as:

-Very rare Oem VW projector hid headlamps
-fk coil overs with dampening adjustable aswell
-a set of ats cups
-Have a set of bbs rm's that has 0km on them just built. colour coated faces to the car, rear 2.5" lip, front 1.5" lip that are polished wrapped in toyo t1r's 195/50/15 I believe.
-Eibach front strut brace
-oetinger valve cover

I am asking 10500 for the car on ats cups, or 12500 on the colour matches BBS. If you have any questions at all or would like more pictures feel free to pm me and I will get back to you as soon as I can.

I have lots of pictures I have only posted a couple, if you would like more pics or pics of anything specific feel free to let me know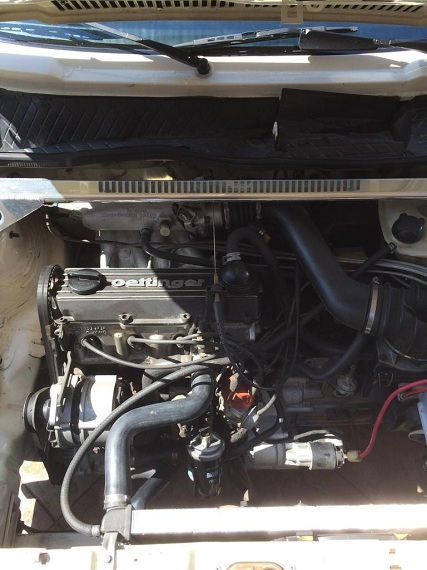 There are some really cool parts here, like the Oettinger valve cover, the rare hood scoops (which admittedly aren't to everyone's taste), the Abt steering wheel and a few popular sets of wheels as options. The condition appears to be very good and miles are extremely low; the tell is that original interior condition, which looks in great shape. If you don't mind some minor and fairly reversible modifications, this could really be a stellar car to pick up at about half the going rate of the most expensive models we've covered.
But if you're into something a bit more extreme, this 1984 might be the way to go. With the popular 2.0 ABA 8V swap, this car has much more scoot and should be easier to keep going then the older 16V motors; they're simple, are known to run forever and have good power to weight ratio compared to the original motor. Take a look at this less than original example: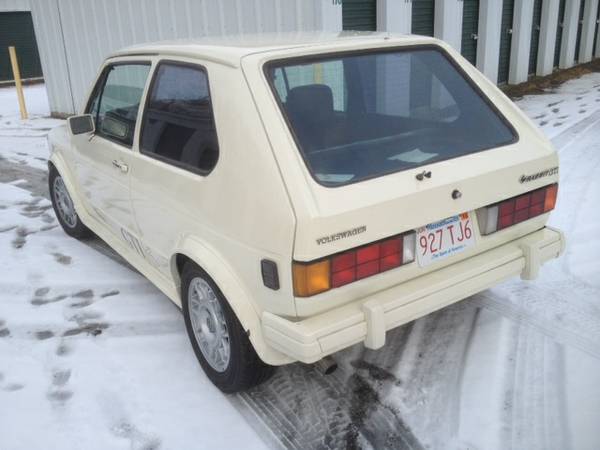 Year: 1984
Model: GTi
Engine: 2.0 liter inline-4
Transmission: 5-speed manual
Mileage: Not Listed
Price: $5,900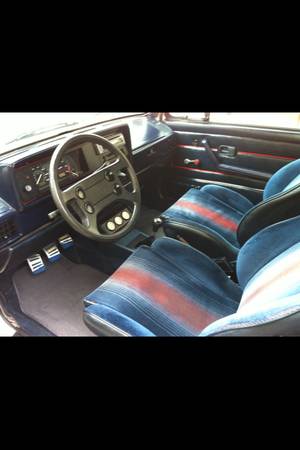 For sale or trade.

84 Volkswagen Rabbit GTi. Stellar body finished in Audi Pearl White. Clipper kit. 2.0 ABA transplant with mods. Lowered. Wheels were refinished and are original snowflakes, brand new tires. Full TT exhaust and sounds AMAZING!!!! This car has seen very little use since its completion. Original interior, seats in real nice shape.

A very clean looking ride and a BLAST to drive. Turns heads everywhere.

Trades welcome:

Jeep Wrangler
Ford Excursion
Corrado
Jeep Grand Wagoneer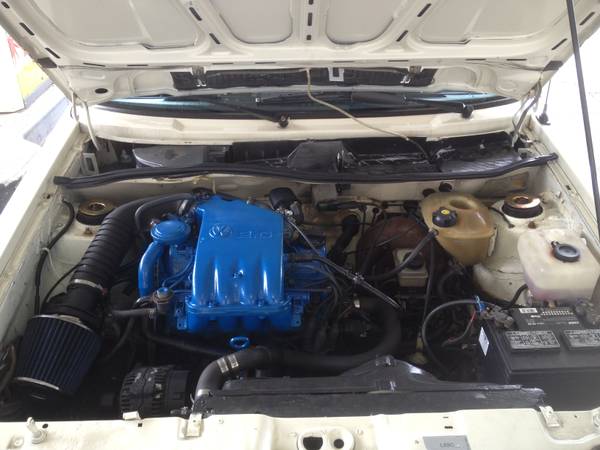 I do like the refinished snowflakes, but the Pearlesant White is a bit overwhelming with body colored flares for my taste. The interior and engine swap look pretty clean though, and the price is right at only $5,900. The only real downside besides the somewhat polarizing taste is that this car has resided in Massachusetts; not a nail in the coffin for every A1, but I'd be careful to check for rust. Otherwise, either of these cars is a good and fun option to have a classic and lightly modified GTi; I'd sport for the higher priced but more original 83 before the 84 personally.
Thanks to our reader Cole for spotting the 1983!
-Carter