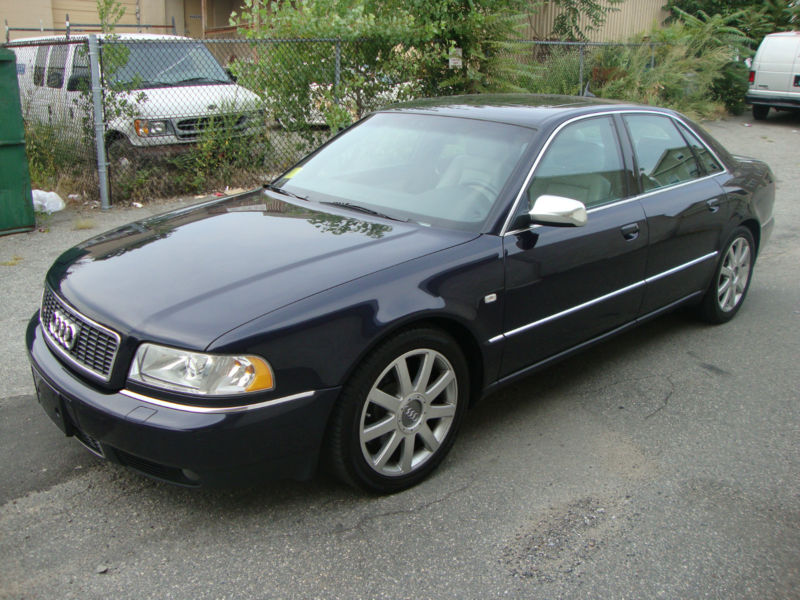 The Audi S8; a legend in its own time. Few cars are as memorable as the movies they star in, especially when it's a good movie with super stars. Yet talk to any enthusiast, and the words "Ronin" are usually followed by "Oh, that S8!!!." Hard to blame them, for as great as the driving was in general in that movie, the scenes featuring the S8 chase leading to its early demise are some of the most memorable in car chase history. Despite its star power, the Audi S8 has maintained a fairly low profile in the large fast sedan category, and it's now possible to get one of these truly special cars for not much of your hard earned money. Though their image softened between the Ronin car with its chunky Avus alloys to the end of production, arguably the best models that came to the U.S. were the last year, such as this Ming Blue 2003: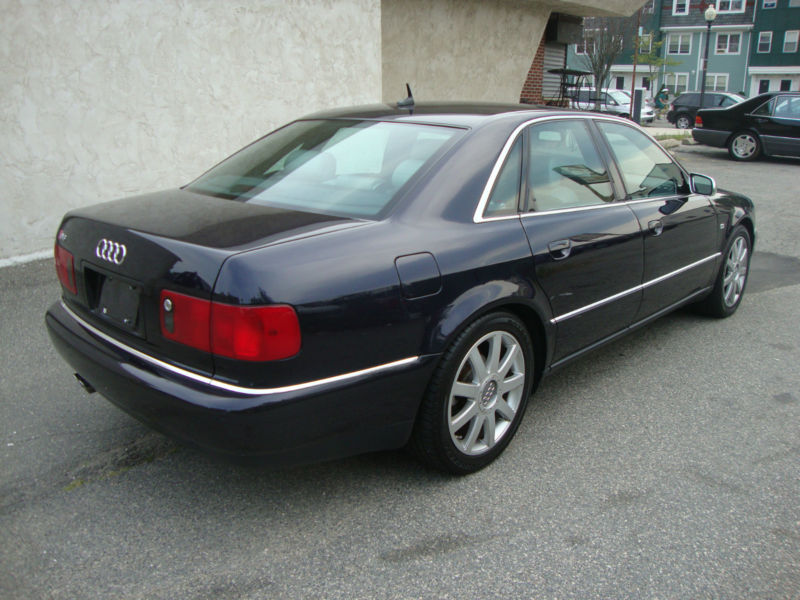 Year: 2003
Model: S8
Engine: 4.2 liter V8
Transmission: 5-speed automatic
Mileage: 90,100 mi
Price: Reserve Auction, $11,000 opening bid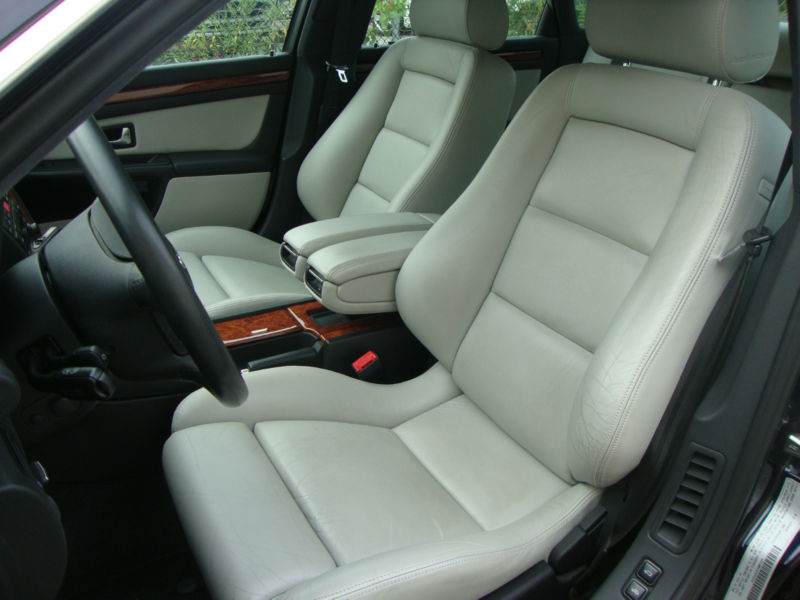 This is one of the cleanest examples of an Audi S8 Quattro in the country. You will not find one in better condition or cleaner. I promise you that. This is fully loaded with the navigation. All LCD screens on the dash, radio etc are in pristine condition. No dead pixels. Wheels are in pristine condition also. Tires and brakes done all the way around at 85,000 miles! No nicks or scratches no curb rash. Parking sensors front and back work perfect. Every power option works perfect. This car is literally brand new! Interior is beautiful. Doesn't look like any passengers ever sat in this car. The chrome is perfect, the lights are perfect, the sound system is clear and loud and the navigation works. It also includes all original floor mats that came along with the dvd binder with all the navigation dvd for the country. Original books and folder with the Audi pen it came with from the dealer. This car is literally brand new. I can't stress that enough. It drives like it did day 1. Only one original owner who just purchased a new S8. It has been garaged it's whole life! Dealer maintained! You will not find another one of these cars in this condition again unless you visit the Audi museum. Very rare color combination. Last year of this car and it has every option! Ask me questions I encourage it! I can talk about this car all day long!

On Sep-12-13 at 15:11:58 PDT, seller added the following information:

MAINTENANCE MAINTENANCE MAINTENANCE!
EVERYONE LOVES RECORDS!!!!!!!!!!

INCLUDED IN THE ORIGINAL BOOKS IS THE MAINTENANCE LOG! THIS AUDI GOT ALL IT'S CHECKUPS AND ITS REPAIRS ACCORDING TO THE MAINTENANCE LOG FROM THE FACTORY! HAS TONS OF STAMPS FROM VARIOUS AUDI DEALERS AROUND THE AREA THIS CAR LIVED IN IT'S WHOLE LIFE! DID IT ALL ON TIME JUST LIKE THE LOG SAYS! THIS AUDI WAS GARAGE KEPT ALSO! WE DID THE 90K CHECKUP! READY FOR YOU TO PURCHASE AND DRIVE IT ACROSS THE COUNTRY OR KEEP IT IN YOUR CAR COLLECTION. PURCHASE AN E34 BLACK M5 AND YOU HAVE BOTH RONIN CARS!!!!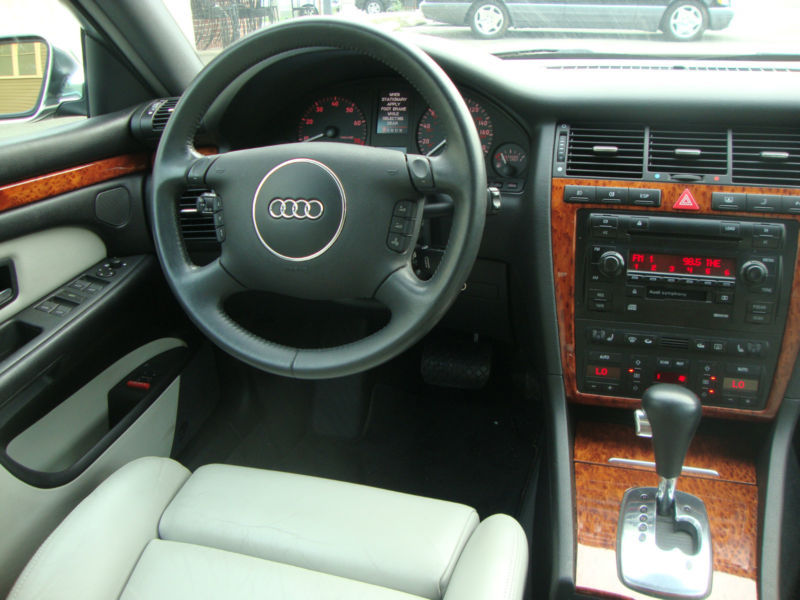 Indeed, "everyone loves records",especially when it comes to these cars. Like the A6 I wrote up last week, finding these cars in pristine condition with records is fairly hard, but this appears to be one of the better examples. Not long ago the 2003s were still commanding close to $20,000, but even with light use it seems it's hard for them to push past $15,000 these days. Like the E34 M5, the Audi S8 is a solid performer that is well built and will make you look like you're working for a hedge fund even if Ronald McDonald signs your paycheck. Though some Audis of this generation are maintenance hogs, reports from the actual community that own these cars are that they're solid 200,000 plus mile cars that are really a joy to drive. I'm not a fan of the RS4-inspired "Celebration" wheels that were 2003 specific, but they're easy enough to swap out for the early 18″ Avus wheels or something more exotic if you desire. The question is, how much longer can this car remain a secret and how many more of these pristine examples will be see come up for sale?
-Carter