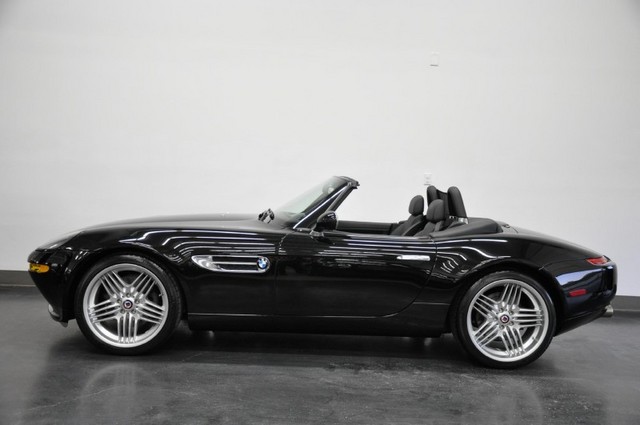 I still remember hearing the news that Alpina was going to be tuning a Z8 around 2002. "Awesome", I thought, "this thing is going to eat Porsches for breakfast!" Imagine my shock when I found out it was going to be an automatic; I was confused and felt lost. Then, I found out they yanked the 4.9 S62 M5 powerplant out in exchange for something less powerful. It was as if Alpina had broken into my mind and destroyed my dreams – I didn't get it. Then I saw one, and I thought "Wow, they actually made it look a little bit better". Yes, it was only wheels, but somehow those wheels and Alpina badges were still magical and understated but hinted there was more to this car than just less horsepower and more money. Fast forward a few years and the Alpina Z8s are commanding more money than the original they were based upon. What had I missed?
Well, I missed that Alpina hadn't just slapped some wheels onto a Z8; Alpina had completely reworked the E52 to be their own car. Yes, the tuned V8 borrowed from the B10 had a few less horsepower than the S52, but critically it had more torque, and that torque was available lower in the rev range. Alpina had also softened the suspension, which improved ride quality despite the massive 20″ wheels. Indeed, by softening the character of the Z8 slightly, Alpina had made the V8 Roadster a more enjoyable and more relaxing car. One thing they didn't change was that bite-the-back-of-your-hand good looks. Today's example looks stunning in black, a nice change from the very popular silver that most seemed to be painted: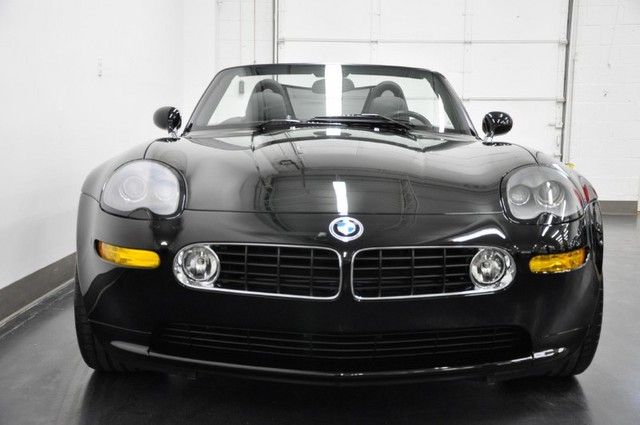 Year: 2003
Model: V8 Roadster
Engine: 4.8 liter V8
Transmission: 5-speed automatic
Mileage: 10,866 mi
Price: $178,900 Buy It Now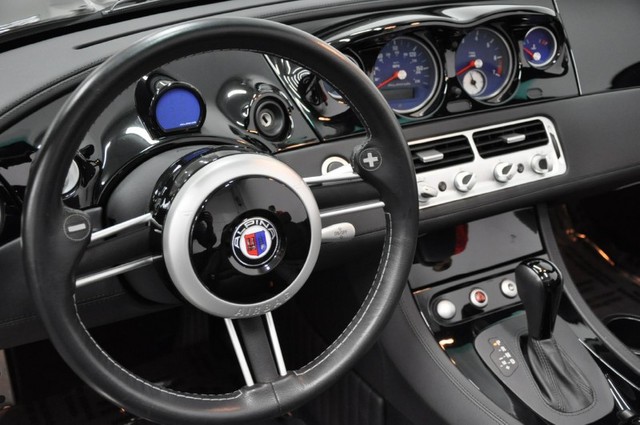 We have just added to our extensive exotic car inventory a beautiful 2003 BMW Z8 Alpina in black with black leather interior. Automatic transmission. #154 of the 555 produced. Navigation, heated seats, removable hardtop. Only 10,700 miles! Buy the best from the best!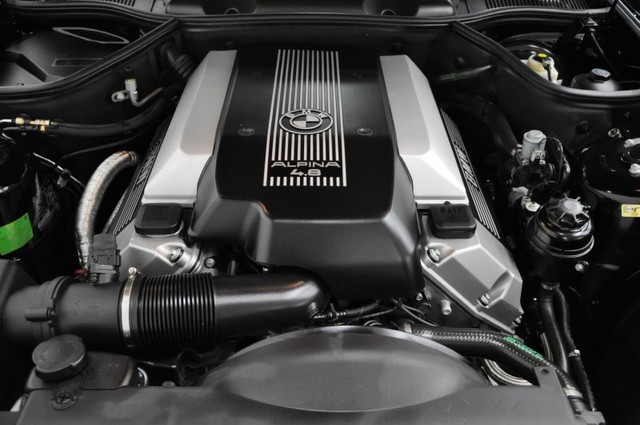 Already guaranteed exclusivity, there are only a reported 450 of the 555 produced in the United States. While at any given time you seem to be able to find one for sale somewhere, these are still special and rare cars. This car is effectively brand new, having covered less than 11,000 miles in 10 years. Sure, it's not the fire-belching turbocharged monster I originally hoped for, but honestly would that really have made it better? I think not; this car is about being seen in, about enjoying a relaxed cruise up the coast with a trunk full of Louis Vuitton luggage. It's as if BMW built the Z8 to be dreamed of by the people who couldn't afford it, and Alpina made the V8 Roadster to be driven by the people that would actually buy it. And lest you forget, it's still fully capable of ripping your face off if you really want it to. That, my friends, is what makes Alpinas truly special – and this might be the most special Alpina ever made.
-Carter