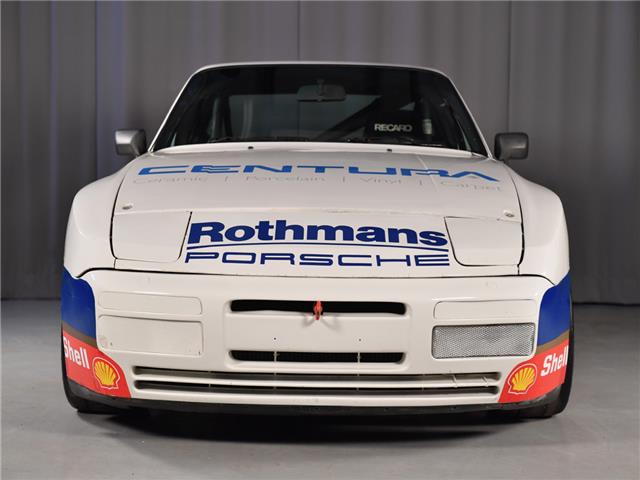 Continuing on the 944 theme, there are of course a few transaxles that actually are worth some big bucks right now. The development models – the 924 Carrera GT, GTS and GTR – are pretty well priced out of this world. In the 944 run, the Silver Rose cars are highly valued, too – but value-wise, they're relative bargains compared to this car. Yet I'll still claim that this car is a relative bargain compared to its contemporaries. Let me explain.
As a promotional series in 1986, Porsche teamed with Rothmans for sponsorship of a one-make support race series in Canada. The result was the 944 Cup, which ran normally aspirated lightweight examples of otherwise stock 944s in 1986 and 1987. Every once in a while, one of these rare rides (there were only 31 sold) pops up and we've covered them before. The big draw on these cars are the lightweight aspect thanks to no sunroof and manual windows, and of course the Rothmans livery.
But the series proved successful and in 1987 Porsche followed up with the more developed, more powerful and more excited Rothmans 944 Turbo Cup. In fact, the Turbo Cup cars were developed for single-race series around the globe – in total, there were 5 series and just shy of 200 Turbo Cup cars produced. Like the prior 944 RC, the formula was pretty simple – lighten a 944 Turbo, leave the engine "stock", and fit it with race equipment. But Porsche, being Porsche, went a bit above and beyond.
Though the Turbo Cup looked for all intents and purposes like just a 1987 Turbo with racing colors and a cage, the reality was far from that. The engine retained most of its stock components, but Porsche fit magnesium oil pans and intakes to lighten the load. The turbocharger was uprated as well to develop more twist. Magnesium carried over to the transmission bits and even the wheels, which copied the production series designs but were much lighter. Inside the Turbo Cup gained a cage and a Recaro race seat, but lost its climate control, the glove box, the radio console and even door pockets. Power steering and air conditioning were yanked. Gone too were the rear wiper, remote hatch release and power windows. Like Audis from the period, the brake system was anti-lock, but included an on-off switch to disable the system. Bilstein provided upgraded damping, and Porsche also fit larger roll bars front and rear. The result was that they managed to get the road going 944 Turbo down to 1,280 kg (2,800 lbs) while simultaneously making it more powerful.
As some of the most limited 944s out there, and coupled with a popular race series featuring some of the most famous names in 80s sports car racing, the Turbo Cup cars have developed a cult following and bring some of the strongest bids in the transaxle world: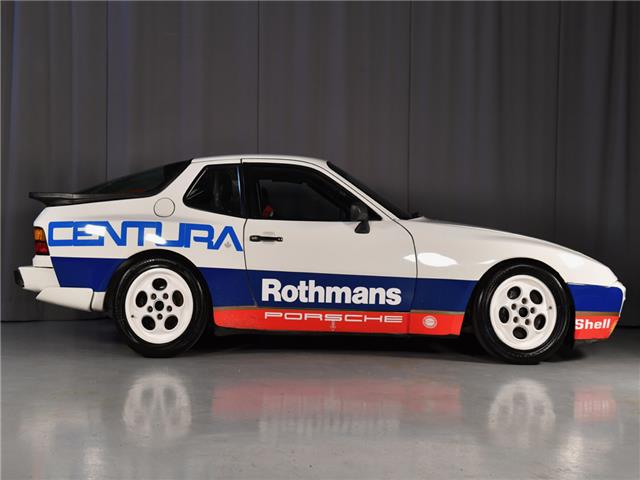 Year: 1988
Model: 944 Turbo Cup
Engine: 2.5 liter turbocharged inline-4
Transmission: 5-speed manual
Mileage: 10,112 mi
Price: $87,000 Buy It Now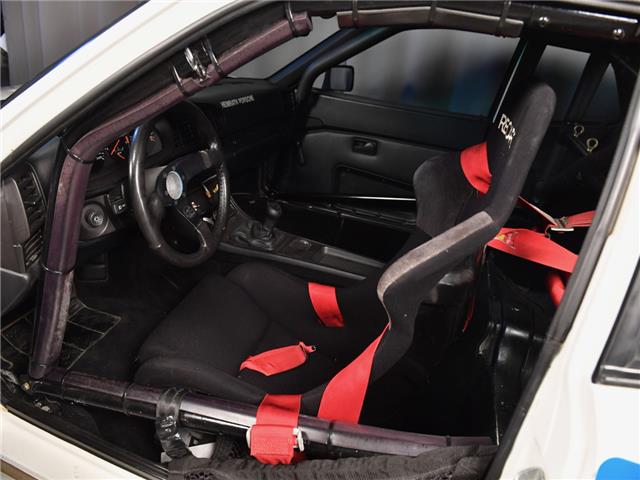 1988 Porsche 944 Rothmans Turbo Cup

•1 0f 39 produced for the race series

The 944 Turbo Cup was developed in Weissach on the base platform of the 944 Turbo, and beyond that it was completely modified. It has a reinforced chassis, more adept transmission oil cooling, and a stronger turbo. The car has a lot of lightweight modifications: titanium on the oil pan, air intake and wheels. The interior was stripped down, although they kept the seats, which is atypical. It is 600 pounds lighter than the normal 944 Turbo, 0-60 is 4.4 seconds.

We encourage all interested buyers to book an appointment and inspect the vehicle in person. International buyers are welcome, we have experience in shipping vehicles worldwide and are able to arrange transport if requested. Please note, all transportation costs are extra and are not included in the listed sale price of the vehicle.

All prices are is USD. For Canadian Residents, Price + Applicable Taxes + Applicable Licensing Fees.

This vehicle is being sold as is, not certified, not safetied, not e-tested and is not represented as being in road worthy condition, mechanically sound or maintained at any guaranteed level of quality. The vehicle may not be fit for use as a means of transportation and may require substantial repairs at the purchaser's expense. It may not be possible to register the vehicle to be driven in its current condition.

Please contact us for further information about this vehicle. As international buyers and sellers of vehicles, we look forward to servicing our clients both at home and abroad and can help arrange shipping.

This vehicle is located in Mono, Ontario Canada.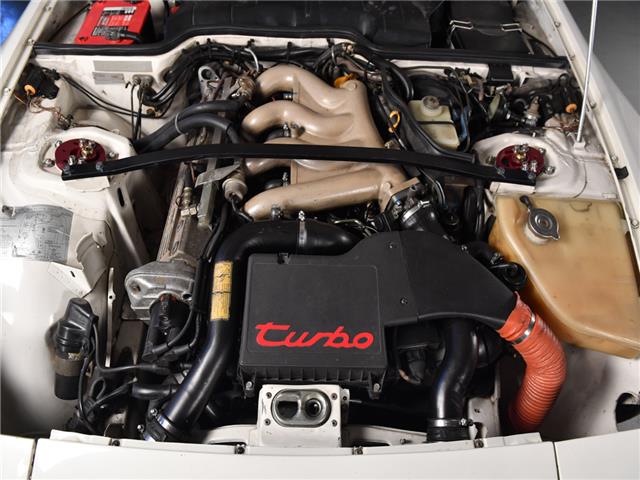 The seller is a bit off on their information; it's definitely magnesium and not titanium that was used. An article in Petrolicious earlier this year also claimed there were 36, not 39, Canadian cars made. In either event it's not many. This car still wears its original livery, which if you look closely in the photos on this Rennlist discussion you can see. It looks lightly modified from its original configuration, including a vent in the front bumper cover where a fog light blank should be. Little information is offered, and I had a laugh that the seller includes the disclaimers that "it may not be possible to register the vehicle" – you don't say? But I guess if you indeed don't say, someone will sue you – this is 'Merica, after all – even the Canadian part.
Pricing is one area where the seller isn't likely too far off. At $87,000 ask, believe it or not this is a cheaper example than most that have come to market over the past few years. There are some equivalent examples for about the same amount, but generally speaking you're not going to find a deal on one of these. There's an active community that tracks and supports these cars, and they're eligible for vintage racing in both PCA and International events. So while $87,000 is a lot for a 944, it's downright cheap for a documented factory race car that can still be driven competitively today.
-Carter