This 930 has been thoroughly stripped down and beefed up from a bare shell into a pretty wicked sounding beast.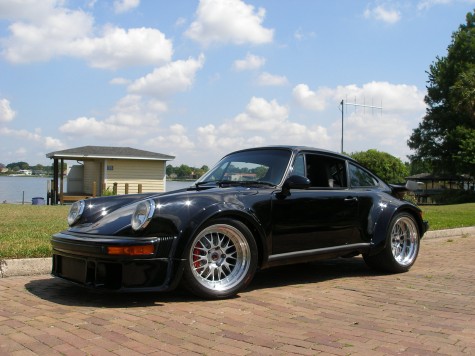 The 930 Turbo was no slouch back when it was new. With 300 boosted horses from the 3.0 liter in 1979 it provided a forced air induction breath of fresh air amongst the many other low power offerings of the era.
This 911 has a rebuilt engine with a near race exhaust. I wish the seller went into more details about what the rebuild entailed as the ask price is so high I would expect some new high end internals.
The car has monster rims, 18″x12″ out back and a fiberglass widebody kit to contain them.
Inside a new roll bar is in place, which should help stiffen the chassis and maybe make the car eligible for some track events.
The seller says there are $130,000 in receipts and milage is listed as 115 since the rebuild. I'd be curious how much is really on the car and the transmission. The ask price is a fairly insane $95,000, you could get two nice stock 930 Turbos for that price.
The car sounds pretty nice in a video, love the turbo spool noise:
~Evan