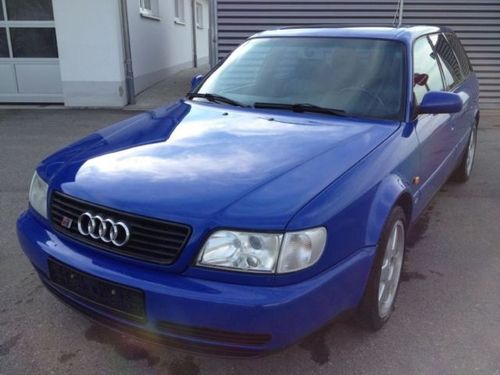 The other day Paul wrote up perhaps the most desired wagon that was never imported to the U.S., the Audi RS2. While it's true that car is massively awesome in just about every way, there is a second, lesser known quattro GmbH special wagon that would be the one I'd try to import first. While the RS2 is getting tantalizingly close to importation-legal status, we're still a few years away on what is my favorite fast Audi wagon, the C4 Audi S6 Plus. They're not common at all with less than 900 Avants produced, and most reside in the motherland – but they are also ridiculously inexpensive for what they are. With the same 32 valve V8 motor as the original S8 pushing 320hp, a six speed manual, awesome S6 Plus only-alloys and draped in RS Blue over RS Blue suede, it doesn't get much better than this for me: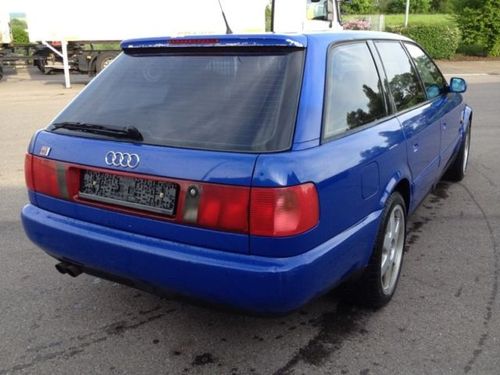 Year: 1997
Model: S6 Plus Avant
Engine: 4.2 liter V8
Transmission: 6-speed manual
Mileage: 171,000 km (106,254 mi)
Price: E.5,500 Buy It Now ($7,534 today)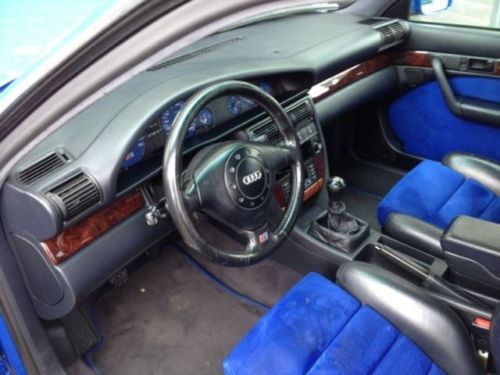 Vehicle description:

Xenon headlights
automatic climate control
Wood interior
All-wheel drive

small rust spot on the rear left side panel
More details on the car can be found here
Contact:
Xclusivecars GMBH
Phone: +49 (0) 162 2402991
Email: XclusivecarsGMBH@mobile.de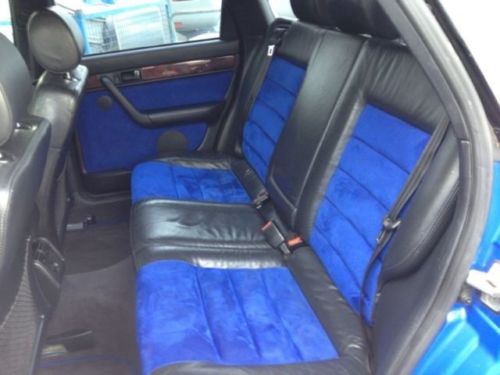 For $7500, this car just seems like a steal. Not only that, but it's not the only one available! There are several that you can choose from at any given time, all around the same price and same mileage. This car makes me want to call my friends in Germany and have them stick it in a container even though I'd not be able to register it for a bit. But not everyone wants an older V8 Audi wagon (who are these people???). For some of them, the limited run original RS4 is the object of desire: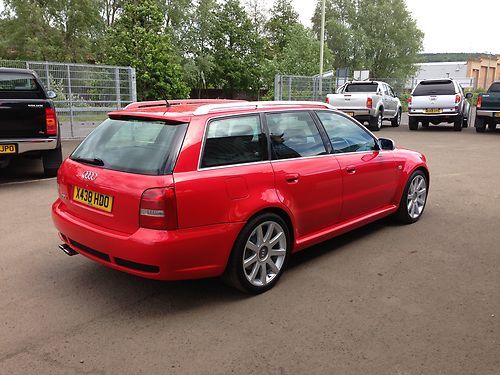 A chunked-up Cosworth-motored S4 Avant, the RS4 has been desired and copied by Audi fans in the U.S. to no end. It amazes me the length that some owners will go through to copy this car; to do it right, you're looking at $10,000 – $15,000 worth of body work alone. Guess what? You can buy a real one for that amount: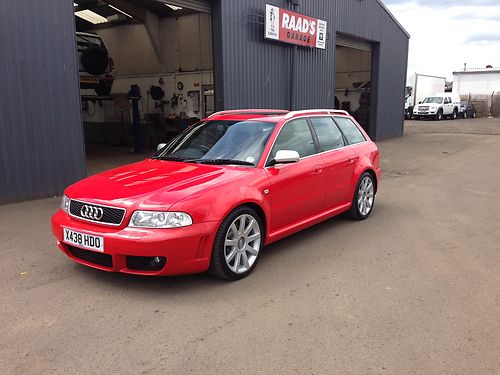 Year: 2001
Model: RS4 Avant
Engine: 2.7 liter twin-turbocharged V6
Transmission: 6-speed manual
Mileage: 129,000 mi
Price: GBP 8,950 ($14,337.90 today)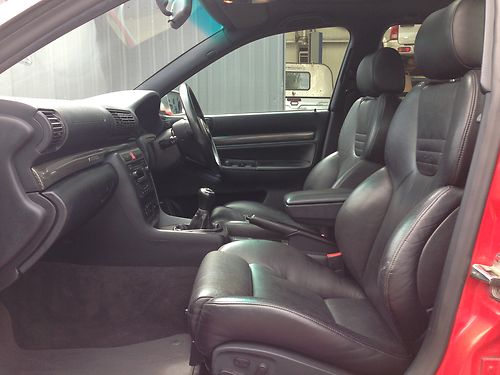 *** This is not a trade sale, this is my own personal vehicle ***

129k, Full Audi Service history up to 91k, then service by indipendant (just serviced & New brakes fitted)

5 Doors, Manual, Estate, Petrol, 2001 Y Reg, Red. Electric black leather interior, heated seats, digital climate control, traction control, cruise control, standard 380 bhp, 6 speed, arm rest, privacy glass,18 inch alloys,cd radio,bose, remote locking,electric windows & mirrors,

MOT – 23/04/14

TAX – 31/10/13

We are situated close to Perth City Centre, just behind Homebase, in Perth's St Catherines Retail Park. PH1 5RY. £8950
Call Ramsey for more info on 01738 638076 or 07732836306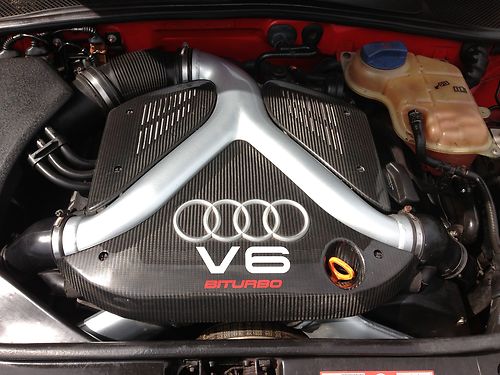 We featured an imported RS4 a few months back for a ridiculous price. Granted, that particular model was already here, federalized and left hand drive, but if you're willing to wait, RS4s are currently fairly cheap – on par with U.S. spec S4 Avants in similar condition. This isn't the car I'd run to choose; there are several other Audis I'd want to import before this – original non-turbo Coupe Quattros, 20V RR Quattros, the RS2, S2 Avants, and 6 speed V8 Quattros all hit my list before this car. But, as I always say, it's not all about me.
Which would you choose?
-Carter