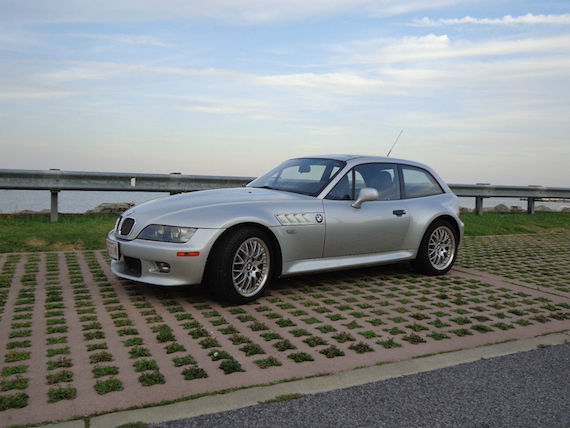 Given that it is wagon week, I was torn whether to include the two following Bimmers as examples of the breed. The M Coupe and Z3 Coupe do cut a bit of a shooting brake profile, but these are unique sports cars that were a creation not by committee, but rather, outright enthusiasts. The M variants of these three-doors are getting a bit on the pricey side, but the 3.0 liter Z3 Coupe offers lively performance at a lesser price. So which one would you choose? First, let's look at the relatively rare Z3 Coupe.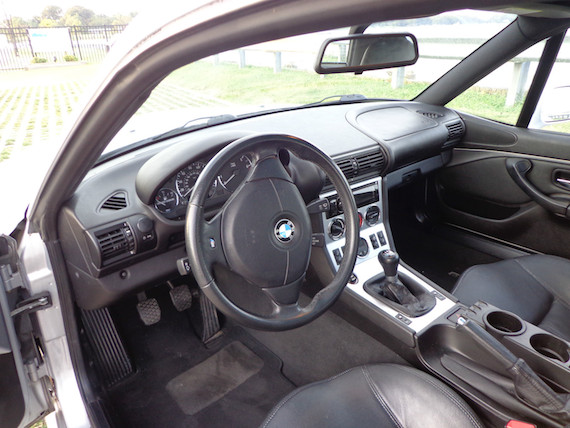 Year: 2002
Model: Z3 Coupe 3.0
Engine: 3.0 liter inline-6
Transmission: 5-speed manual
Mileage: 102,000 mi
Price: $14,000 Buy It Now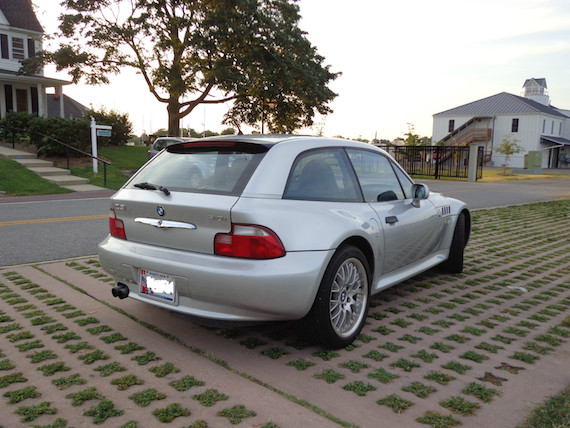 2002 BMW Z3 3.0 Coupe Location: Port Republic, MD, Mileage: 102K

Exterior: Titanium Silver

Interior: Black Leather

Drivetrain: 3.0 L, 225HP, 5 Spd Manual

Options: Sunroof, heated seats, Kenwood stereo, Ipod/Bluetooth ready. New floor mats. All stock, very clean car. Clean Title and history, clean Carfax, which is available on request. I have owned this car for three years, all maintenance up to date, records available. Just past 104K miles, this is my daily driver, so it will continue to go up. This has been a really great car, excellent performance with less cost and maintenance than an M Coupe. Serviced at a local independent Mercedes/BMW shop.

Recent Maintenance:

Replaced: HVAC baseplate replaced, repaired old filter housing leak, new thermosat, new battery (2010).

Tires: New Michelin tires at 75K. Plenty of tread left.

Brakes: Rear brakes, four wheel alignment, Brake flush, new belts at 75K.

Rear Hatch Wiring: Repaired a short in the hatch wiring.

Some Negatives: Normal wear and tear for an 11 year old car that is driven regularly. Some rock chips on the hood, some scraping on the lower front lip. Seats are in good shapes, but show a little wear. There are a couple scratches on the passenger seat from the previous owner. Wheels look good, Some small spots on the edges are peeling.

More Pics available on Request, Carfax availaible.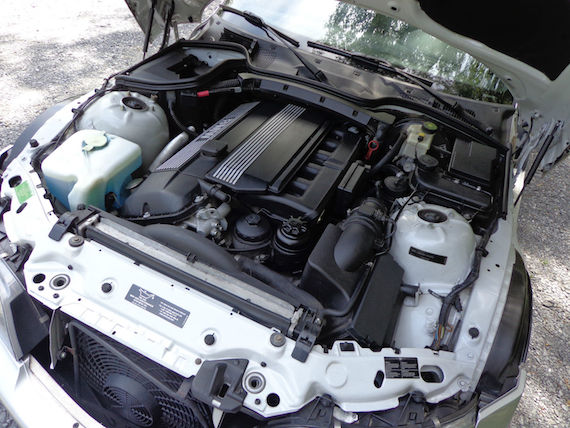 Next up, we have an M Coupe for sale in Maryland with some Dinan bits and under 50,000 miles on the clock.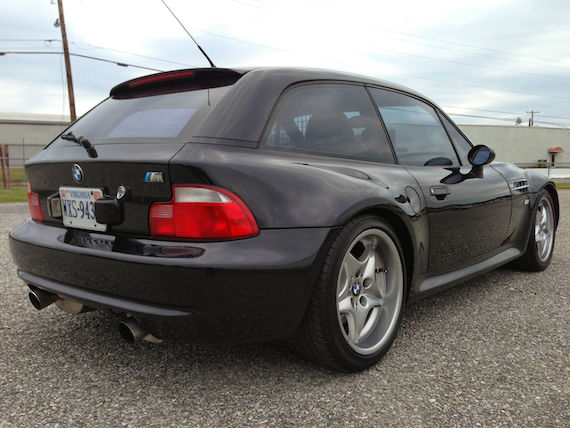 Year: 2000
Model: M Coupe
Engine: 3.2 liter inline-6
Transmission: 5-speed manual
Mileage: 42,868 mi
Price: $24,950 Buy It Now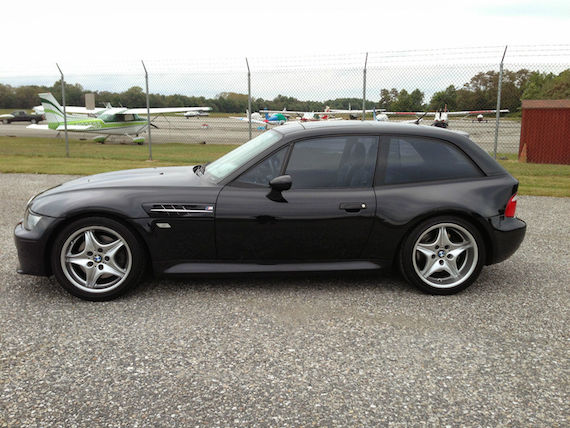 I am pleased to offer this beautiful 2000 S52 BMW M Coupe in Cosmos Black over Black leather with only 42k miles.

Dinan Stage II Suspension including Dinan Sport Springs, KONI Adjustable Shocks + Struts, Dinan Adjustable Front and Rear Sway Bars, Dinan Camber Plates, Dinan Front Strut Tower Brace and Dinan Free Flow Stainless Steel Mufflers. Additional Modifications Include: Hartge Short Throw Shifter, Eclipse CD1200 In-Dash CD Player, Painted Front Bumper Reflectors, M Floormats and Privacy Glass. This M Coupe is in great condition inside and out! Never seen inclement weather, no snow or salt; therefore, no rust or corrosion anywhere on or under this car. The Dinan upgrades significantly enhance the driving experience of this fun car! Clean Vehicle History Report with No Accidents + No Issues, Adult Owned + Non-Smoker. For more information; Please Call: 202-258-2428

The car has been maintained properly with the following most recent service items.
1. Oil change
4. Coolant Flush
5. Brake Fluid Flush
6. Rear Differential and Manual Transmission Flush.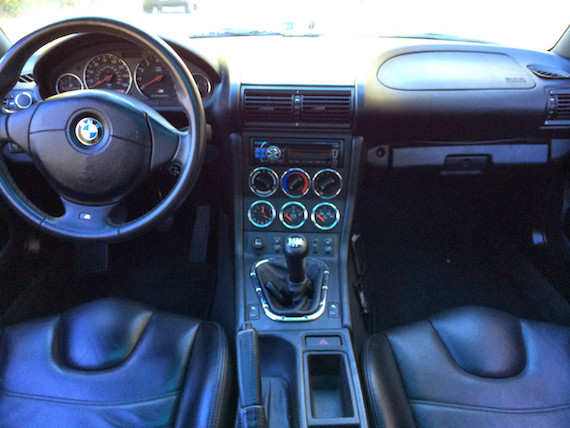 At the price, this M Coupe is close to what similar S52 engined examples are pulling, which is usually in the high teens and low $20k range. If this was an S54 with similar mileage, it would certainly be priced closer to $30,000. The mods done to this car are rather tasteful and it appears things could be put back to stock fairly easily if so desired. With prices of earlier M iron skyrocketing, it might be prudent to pull the trigger on one of these sports coupes before things get way out of hand.
-Paul