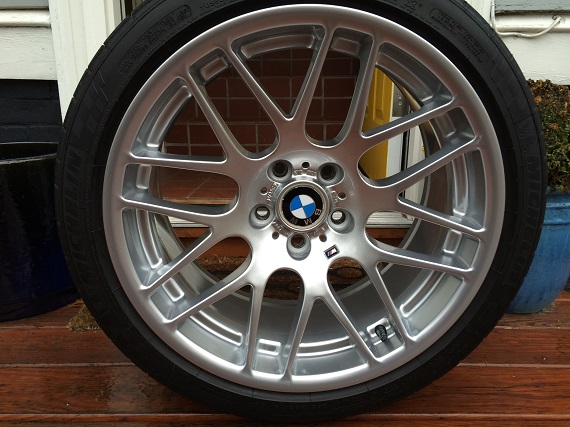 Hard to believe because it seems like yesterday and I still have to pinch myself when I see it sitting in the garage, but I'm entering my 5th month of BMW M3 ownership. As I covered in the introduction back in December 2015, the new-to-me pride and joy is a 2003.5 M3 in Phoneix Yellow Metallic. There was only one change I wanted to make – the addition of the ZCP Competition Package 19″ BBS wheels, and the solution ended up coming to me unexpectedly quickly.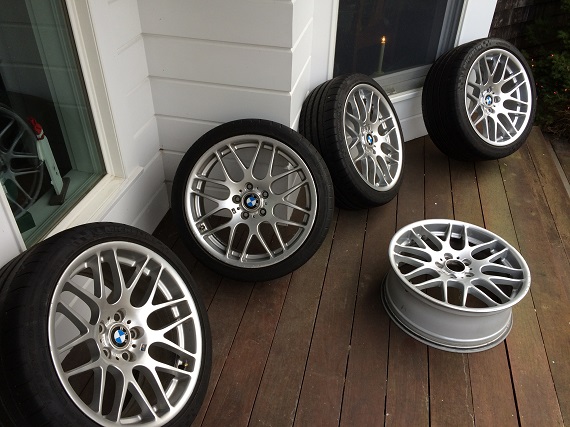 Although you can find these wheels new (and sometimes quite used) on the internet any day of the week, I wasn't ready to pony up the nearly $3,000 for a set with new tires. Amazingly, I found a used set within an hour's drive of me. Equipped with good condition Michelin Pilot Sports and with an extra wheel, two promised to be new. It was too good to pass up and after a flurry of phone calls and texts, I arrived to pick up the wheels on a rainy Friday in the Passat.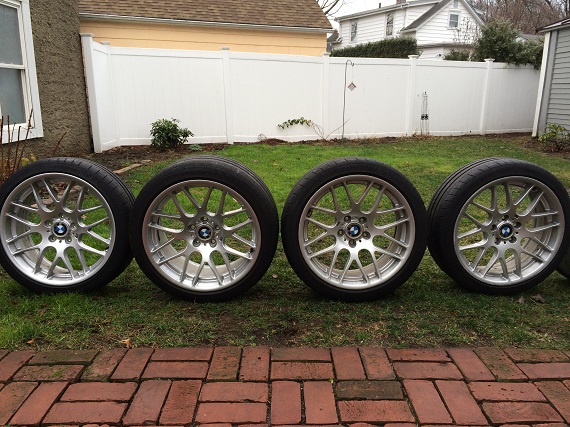 Although the previous owner had taken pretty good care of them, they were dirty and needed a thorough cleaning. I wasted no time breaking out the Sonax and scrub brush and set to work. Unfortunately, most of what remained seemed to stubborn too come off with light agitation.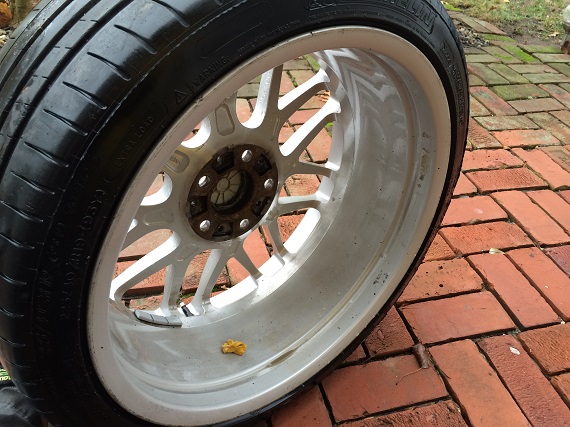 What remained I set to work at with a clay bar. Yes, I'm nuts and clean the backs of my wheels.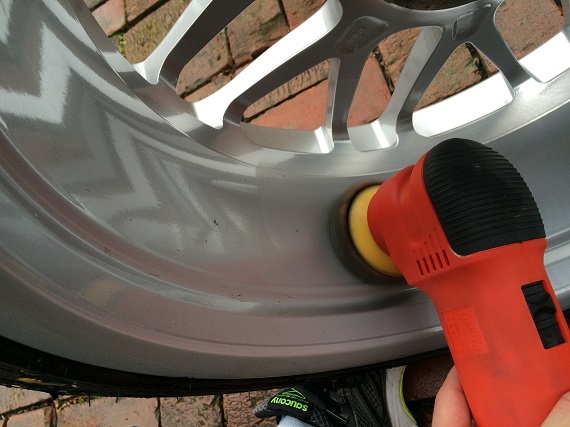 After clay bar, I broke out a new addition to my cleaning arsenal – a 3″ Griot's random orbital. It was great to fit into the wheels where the larger 6″ doesn't come close to fitting. I used first Griot's Ultimate Compound, moved on to Machine Polish 3, and finished with either sealant. The results were pretty phenomenal. In the process, I also weighed the wheels compared to the Style 67s. Though not light, they're lighter than the stock wheels – the fronts are a substantial 3 lbs lighter each, and the rears are nearly the same weight but larger and with larger tires.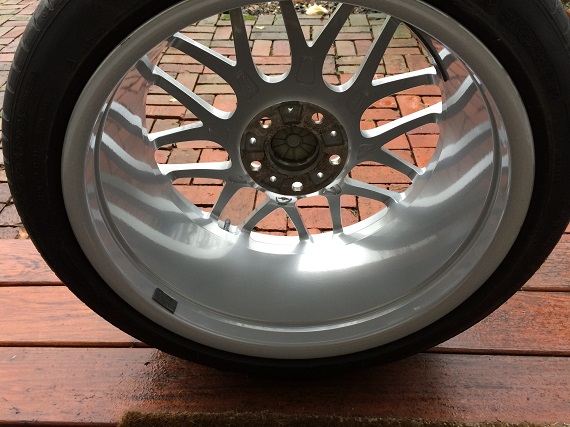 Although it was cold outside, I banged my fingers and swore as I removed the Style 67s. I'm going to go out on a limb and suggest it had been years since the wheels were last off the car and they had welded themselves pretty well to the hubs. Once on, we hit the road for a family ride and soaked in some mid-December mild temperatures near the coast.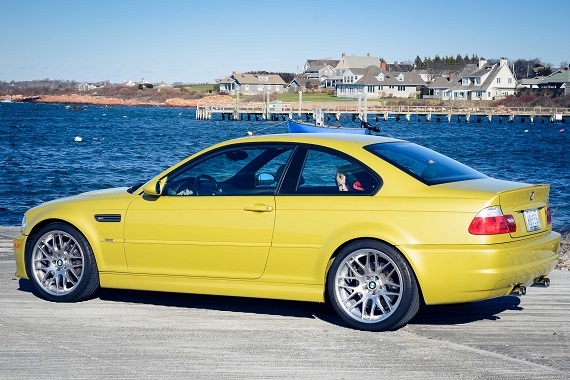 After a few months driving the car, I've become better acquainted with the SMG transmission, and honestly I have to say that I still don't understand many people's complaints about the driving dynamics. In full automatic if you're driving reasonably, the shifts are imperceptible – much better than our Subaru Outback which is a conventional automatic with torque converter. On the throttle hard in manual mode and the shifts are crisp and quick. Heading down the road the E46 M3 is such a nice car to drive; quick and direct steering, awesome brakes and supple yet very controlled ride. The ZCP wheels did firm up the ride quality a bit and the roads aren't well suited to their narrow sidewalls, but the look is just right to me. Other than the wheels, I've only done minor things – I fixed the shaking driver's mirror which was a quick tightening of two well hidden T20 screws and I replaced the scraped cup holders. About a thousand miles of smiles have been accrued otherwise, with family trips from Hull, Massachusetts to Deep River, Connecticut nearly every weekend and the whole family loves the drive every time! The next big update should be some fluid changes a bit later this spring as I try to get on top of maintenance of that sonorous S54!
-Carter