Time for another wheels roundup, and this time I'm focusing on some rare steering wheels. I have one for each major brand here. The Audi Sport Italvolanti wheel is simply an awesome period piece for an early Quattro and a rare find. It matches the Audi Sport colors from the beginning of the WRC run and would definitely suit a car with brown leather. The Ruf wheel goes down in my book as one best looking wheels out there – I simply love the elegant and simple look of it! The Atiwe wheel is one that I have to admit I don't think I've seen before and would certainly help to set your 80s Benz apart. Speaking of setting apart, the Momo Benetton wheel is one of my all-time favorites. I would love to own a Harlequin Golf just to be able to install that wheel. And then there is the rare Petri 2002 Turbo wheel; a very cool period piece even if it is a bit pricey. Which is your favorite for your dream ride?
Price: No Reserve Auction
Here you can bid on a

Audi Sport
4 Spoke Steering Wheel
in brown leather
inculding ati atiwe hub.
Made by Italvolanti in Italy!
This is a ultra rare and hard to find part.
This steering wheel is much more rare than the similar Volkswagen Motorsport wheel.
I never saw a Audi Sport steering wheel like this in the past!
A nice accessory for your young timer Audi.
The steering wheel is in used condition.
Shipping will be directly from Germany.

Please have a look at the pictures and have fun with bidding.
If you are looking for hard to find and rare parts just let me know.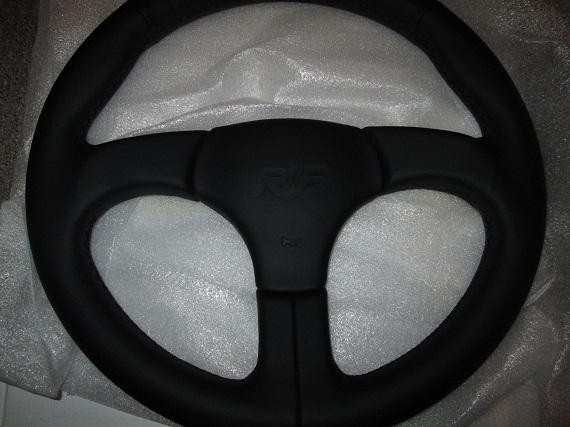 Price: No Reserve Auction
Here is a new Ruf black leather steering wheel for rhe 74-89 Porsche 911 and 930. Includes the hub and turn signal cancelling ring. Ready to install. Thanks for looking.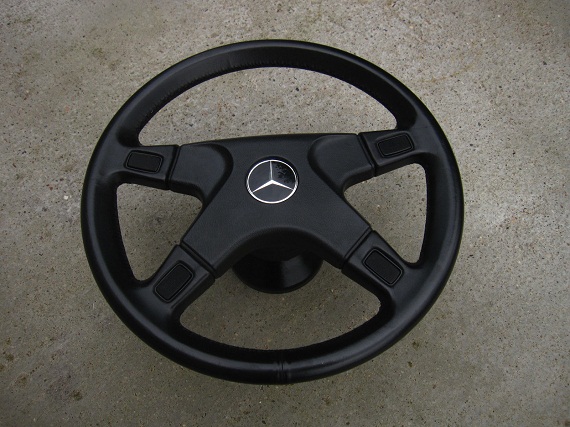 Price: $400 Buy It Now
4-spokes leather steering wheel by Atiwe . Very good condition . Fits most models of MB , but it is a very rare item. This is the vintage model of Ati and it's hard to find on auctions. On this auction you are bidding the set – steering wheel with a boss kit for MB.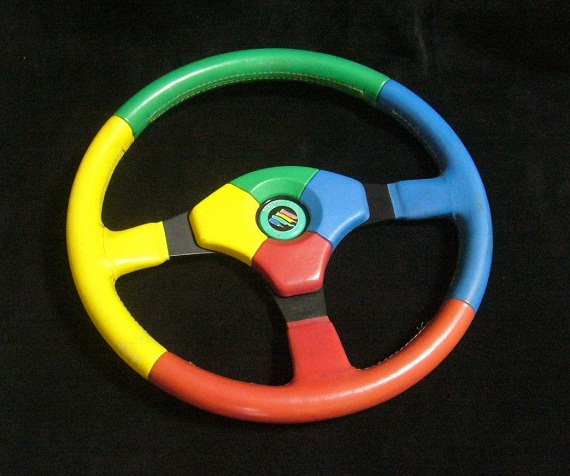 Price: $300 Buy It Now
MOMO "Benetton Formura 1" Leather Steering 35cm (13.8inch) diameter wheel w/Horn Pad.

There are scratches and rubbing.

Details Photos Please see "http://yahoo.jp/box/uTXO3F".

If you're thinking bid, please bid to think well on on the understanding to see photo and description.

If you have any questions please ask.

The payment is only Paypal.
Shipping cost for USA/Australia, International parcel Japanpost EMS $45.00.

Shipping cost for EU/UK, International parcel Japanpost EMS $53.00.

Shipping cost for Africa/South America, International parcel Japanpost EMS $70.00.

EMS , delivery is fast , It takes 3 days to 5 days about the delivery.

Shipping cost for USA/Canada/Australia/EU/UK, International Japanpost registered airmail $38.00.

Shipping cost for Africa/South America, International Japanpost registered airmail $50.00.

Registered airmail , delivery is slow , It takes 2 weeks to 3 weeks for delivery.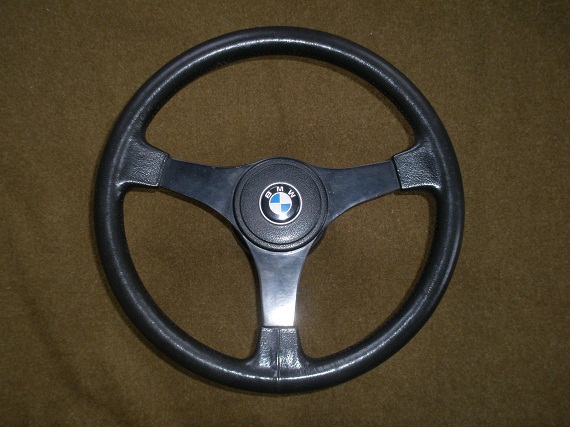 Price: $850 Buy It Now
Up for auction is a very rare 2002 Turbo steering wheel

Diameter: 38cm

It is an original 2002Turbo steering wheel with the small horn button and screwed hub,

not confused with the similar e21 320i steering wheel, like almost all "Turbo steering wheels" on ebay.

For a over 40 year old wheel it´s in original (not refurbished! ) condition with normal marks from use.

The foam hand grip is in good condition, too. It is soft, not dry-rotted and has no weak areas.

Other 2002 parts in my other auctions

Questions?
-Carter