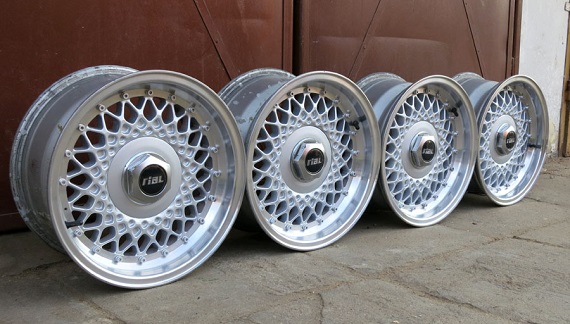 I managed to track down some neat wheels for this week's roundup – some of which I've never seen in their particular configurations. The first is the set of Rial Cobra wheels for Audi 4×108 – an interesting and slightly different look than the typical BBS RS. The second set is a similar Audi 4×108 bolt pattern set of Speedline wheels. The Work BMW wheels are a set that are more often seen on Japanese market cars, so they're cool to see for BMWs. Similarly, the Ronal Turbo in early BMW configuration is rare to find. Lastly are the BBS RM500s; not the most popular BBS design, but a quite rare one. This set would work on some Audi, Volkswagen and Mercedes-Benz models. Which is your favorite?
Price: $599
Oldschool RIAL COBRA RS # Rare # Wheels GERMAN 7×15 inch BBS RS RM style 4×108

A rare set of oldschool Rial Cobra RS wheels

Wheels are in good condition, straight and true, no cracks

FRONTS WERE REFURBISHED

4×108
15×7 inches
et 23
1987 year

CHEAP INTERNATIONAL SHIPPING !!!
FOR SHIPPING PRICES PLEASE E-MAIL ME

US – 199USD
EUROPE – 60-100USD
AUSTRALIA – 300USD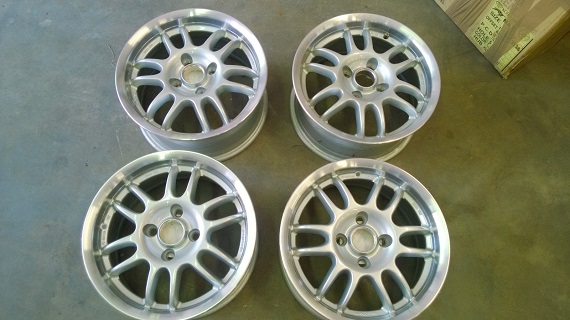 Price: $390
This is set of 4 LIKE NEW High quality alloy wheels from Italy. Like new and never mounted. In really excellent condition. A lot of rally cars have Speedline wheels and also prestige cars like Ferrari, Maserati, Lamborghini…

The wheels are 7×15. Offset of wheel is 37. Stud diameter is 108×4. They were never mounted an they are in really good condition as shown in figure.

If you have any question pleas contact me. THIS PRICE IS FOR SET OF 4 WHEELS. MONEY BACK GUARANTEE if item is not as described.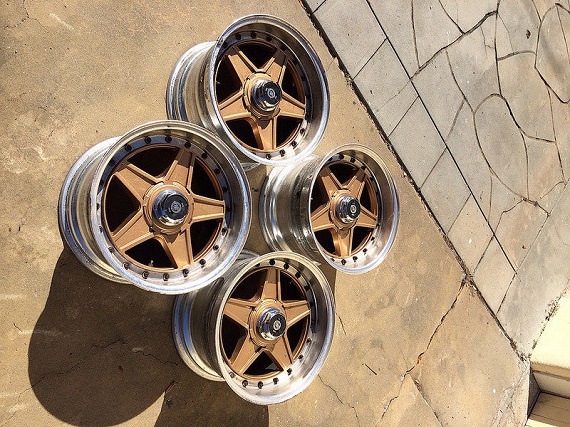 Price: $1,500
5×120. 16×9.5 square. 6.5″ backspacing so et32 give or take. Missing the logos. No key. Some rash. no cracks. Great vintage Works for refinish! International Shipping available! Message for quote!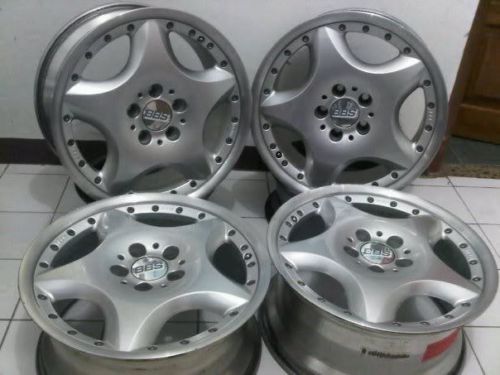 Price: $1,350
These are BBS RM500 2 Piece wheels. Very rare.

Size: 17"

Offset: 35

Width: 8"

Bolt pattern: 5×112

Structure: two-piece

This is an Internet picture. Actual pictures of the wheels on demand, or will be uploaded shortly this week.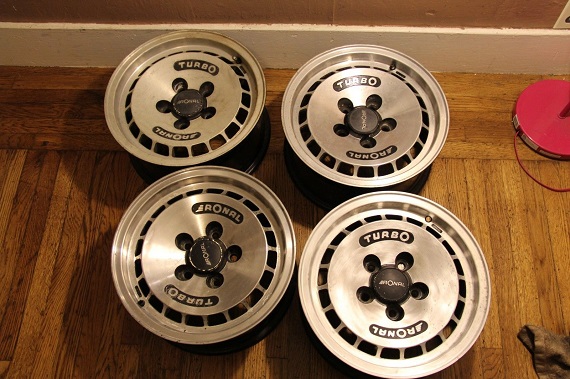 Price: $900
Used Ronal Turbo 5×120 et12 wheels made in 1983 that came off BMW E24. I started to wet sand two wheels. The other two are original. 4 original center caps included.
According to Ronal 1983 was the first year production of these for road cars.
Straight and true, no cracks or bends. There is a tiny amount of road rash but will clean up easily when being refinished.

Made In W. Germany

Thanks for Looking
I ship worldwide
-Carter