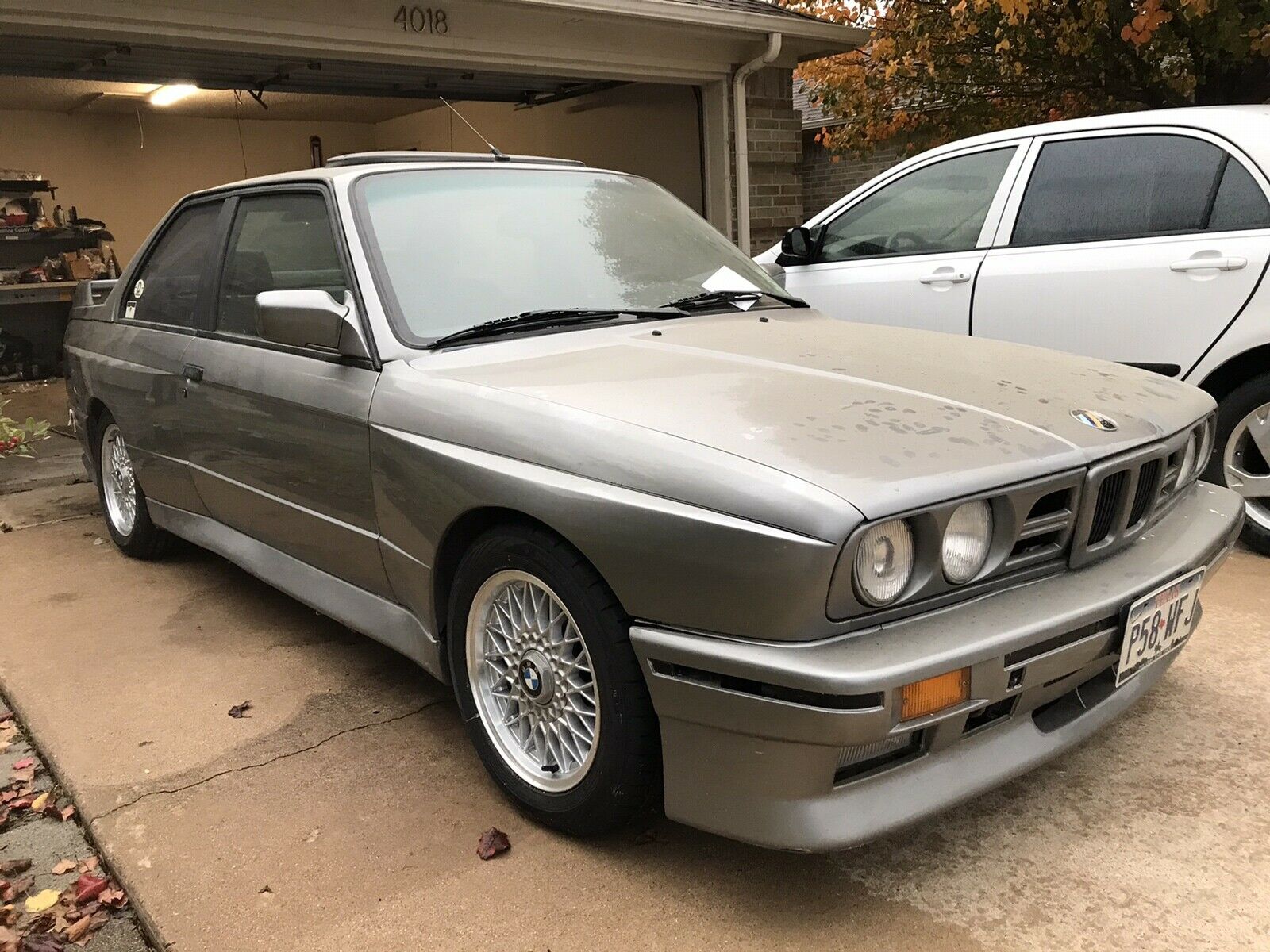 The E30 M3 has, for all intents and purposes, been driven out of the reach of most mortals with an average job. We all know that the market is a bit crazy on them, but you're realistically looking at at least $40,000 for one with needs, and $50,000 to over $100,000 for a nice example. This drove me a few years ago to knock on a door when I saw a ratty example that was sitting under a tree down the road from me; alas, the owner 'knew what he had' and wasn't going to part with it anytime soon.
Well, another 'project' M3 has popped up on eBay and it's no reserve, so it was worth a look. Is this the way to save a few bucks and get into a legend?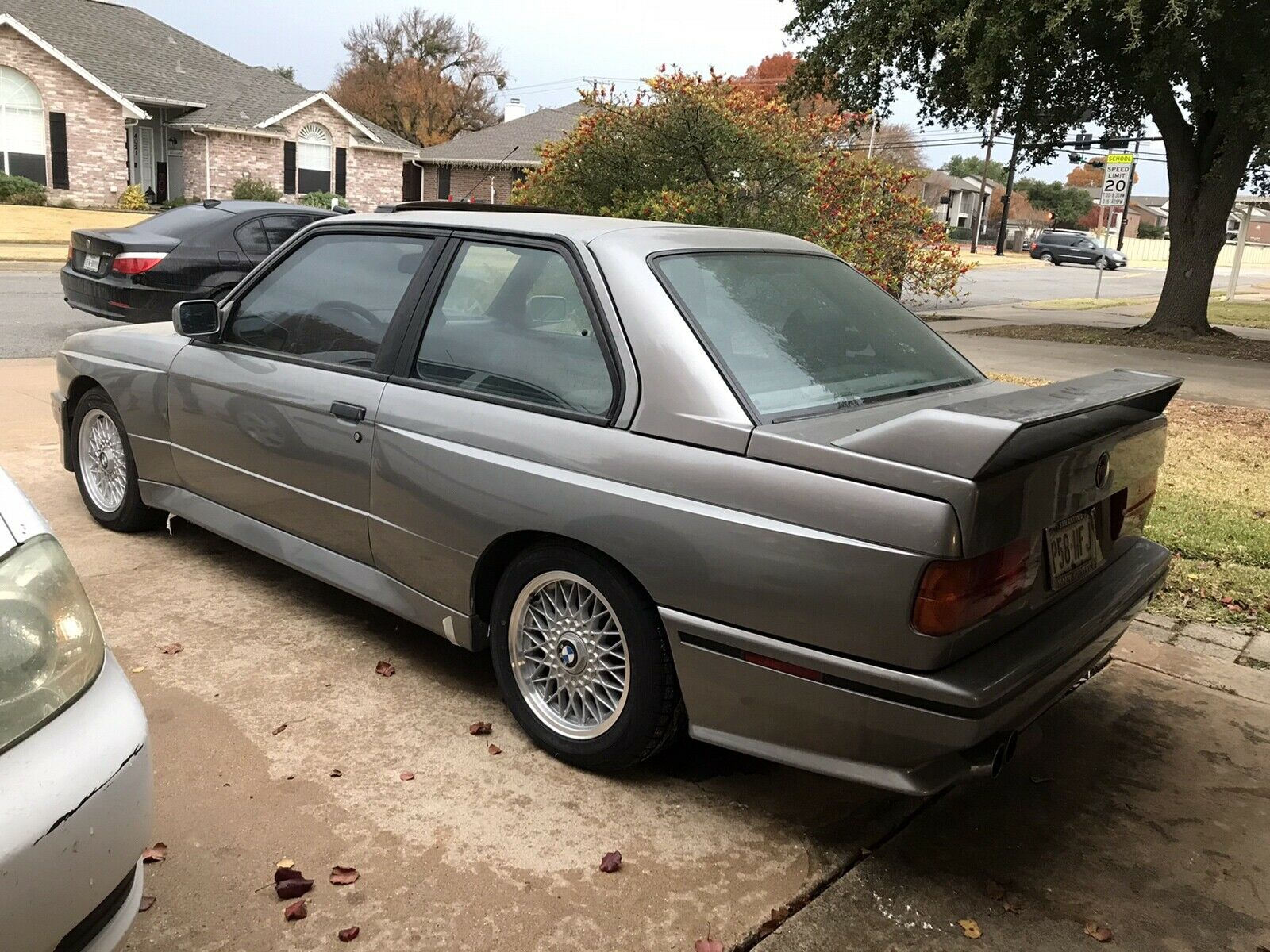 Year: 1988
Model: M3
VIN: WBSAK0301J2197124
Engine: 2.3 liter inline-4
Transmission: 5-speed manual
Mileage: 164,000 mi
Location: North Richland Hills, Texas
Price: No Reserve Auction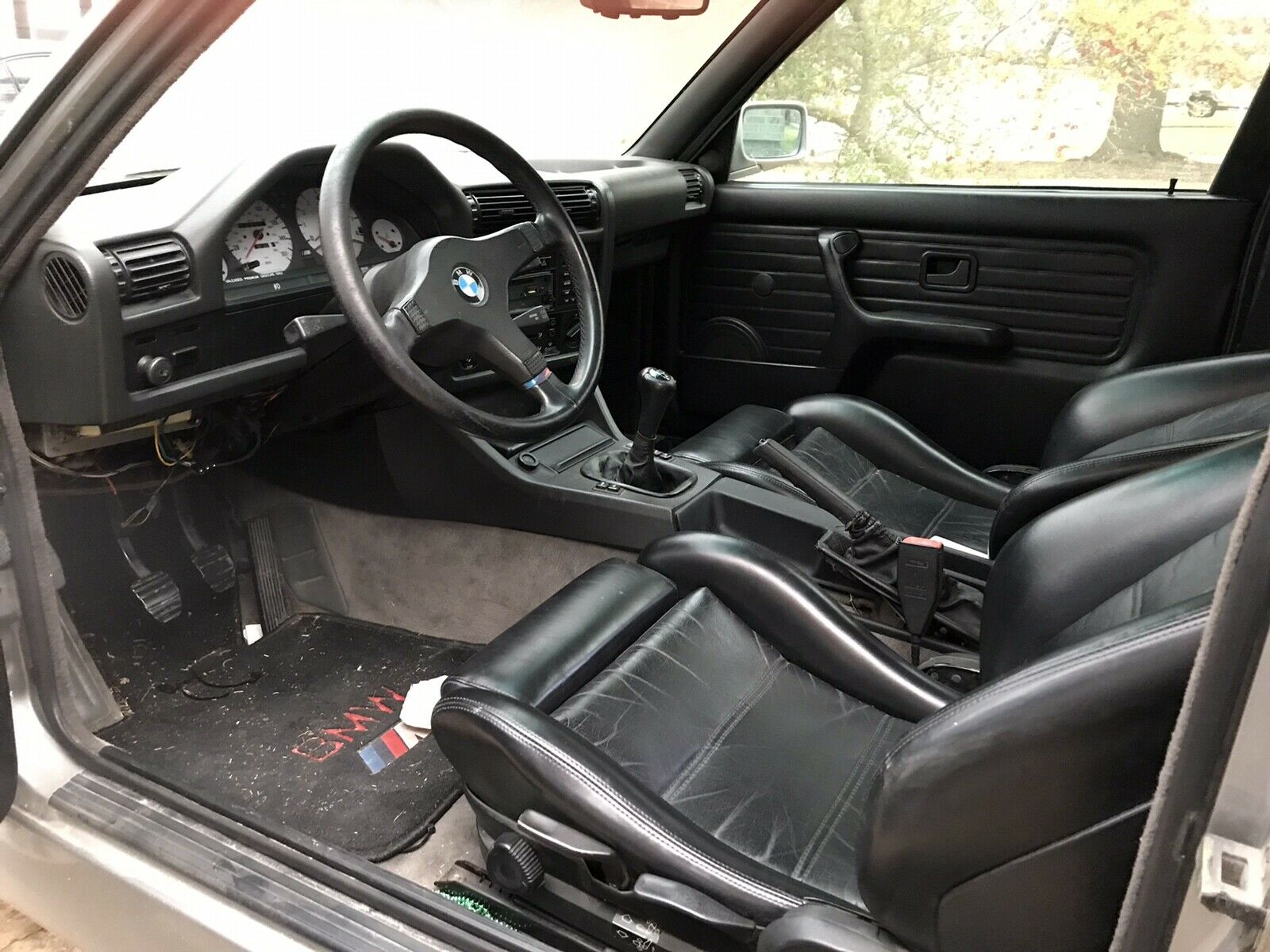 About this vehicle
This 1988 BMW M3 is an original. The owner has had it for 5+ years. The vehicle needs work and is not regularly driven.
Seller's Notes
car has been garage kept for the last 15 years
Vehicle Details

This is a project it will need work to be road worthy cylinder number four has lost compression engine will need to be rebuilt. This is a 100% certainty that this car needs a rebuilt engine or a swap. Car was painted fifteen years ago.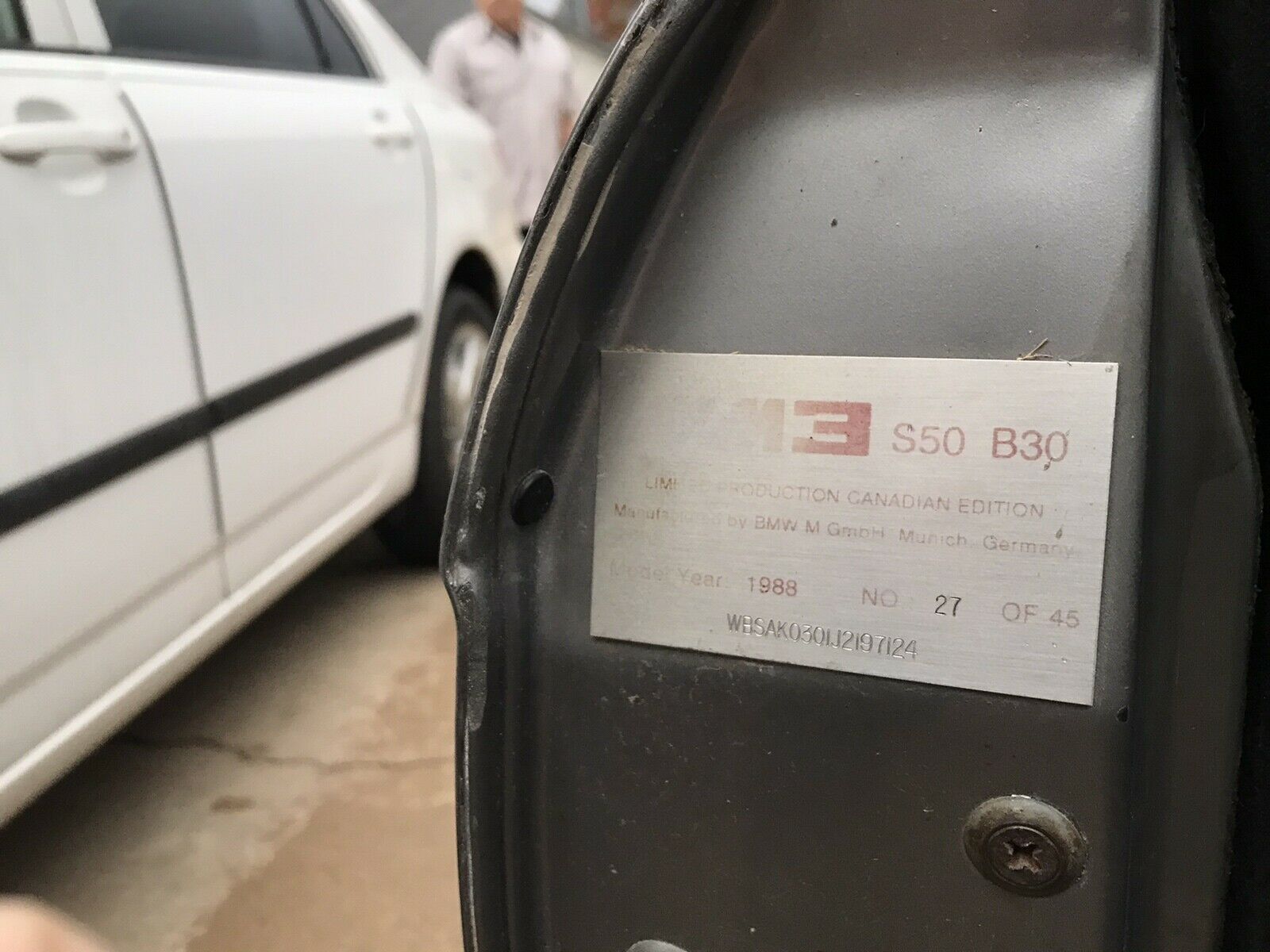 Okay, so before you click, let's consider what we're looking at. The body seems to be reasonably straight though it looks like the driver's side rocker panel is taped on, and the seller discloses that the car was previously painted. I can't quite make out where the grille comes from but it looks similar to some that pop up on Konig specials. The paint isn't perfect, some trim is missing, the windows are tinted, it's got a 'DTM'-style exhaust, and it's in 'barn find' mode. Inside, we see a similar mixed bag; it's clean'ish', but not pristine. There are a few aftermarket bits and part of the dashboard is missing. Under the hood? Well, we have no idea. The seller says that the engine is bad, which if it meant a full rebuild would mean you're looking at a roughly $15,000 bill to do it properly. Stranger, on the door is a custom 'Canadian Edition' plaque that is likely a custom job. Not only was there not a 'Canadian Edition' E30, but the plaque seems associated with the E36 models that I've looked at previously. However, their plaque looks different, as you can see here. I think someone just made this plate and stuck it on there to feel more special.
So if you've resisted, how much would you think this rolling chassis was worth? $15,000? $20k? Maybe even $30k? Well, right now bids are over $40,000. What? I know. What's crazier is that money gets you into a running M3 with similar mileage. I honestly don't quite understand what's going on with this car, other than perhaps it's shill bids.
-Carter