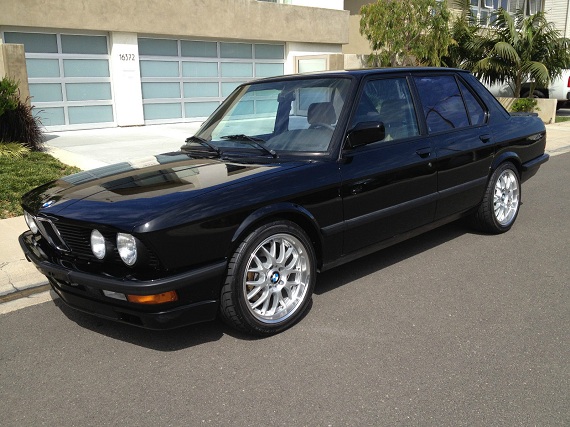 Recently, co-author Nate here at German Cars For Sale Blog refreshed his 1988 M5 and has been raving about it. These super-sedans have been generally following the 1980s BMW trend upwards in value over the past few years, though in my M5 Roundup a few weeks ago I pointed out that didn't necessarily mean you should buy the first example that you can afford. Today there is another E28 M5 up for consideration; looking splendid in Euro-bumper and headlight trim, it's certainly looking the part – but will it be the one to buy?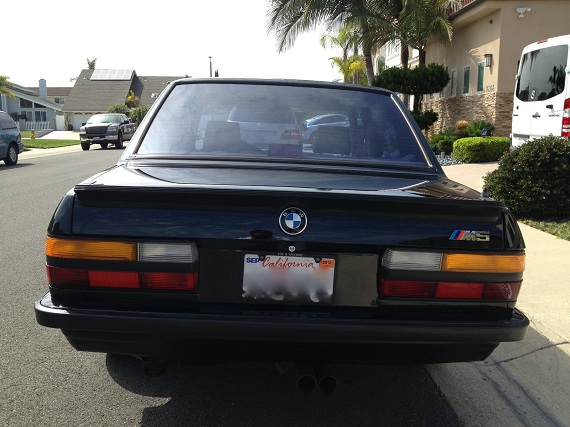 Year: 1988
Model: M5
Engine: 3.5 liter inline-6
Transmission: 5-speed manual
Mileage: 103,600 mi
Price: $59,000 Buy It Now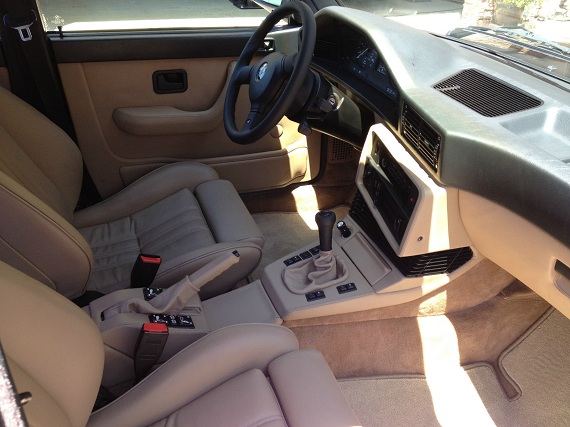 A very rare and super clean 1988 BMW E28 M5 with Euro bumpers for sale. It has been meticulously maintained and includes service records and original window sticker. Leather is in excellent condition. No dashboard cracks. No accident history. This car has been gone through and is ready to be enjoyed. The pictures speak for themselves and the car is mechanically excellent. Looks and drives great. Stored in a climate controlled garage. The original wheels which need refinishing and new hard to find center caps are included, but with no tires. Sold as is. No Returns.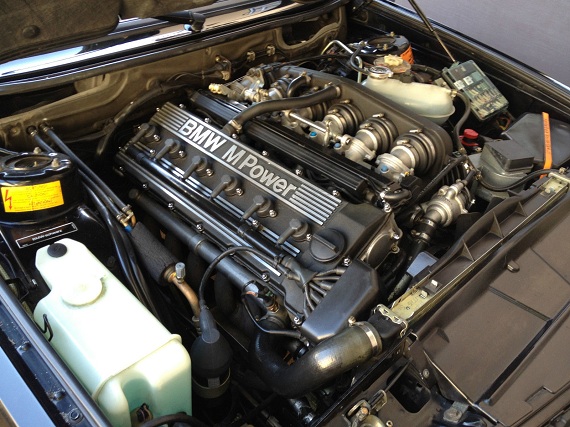 The service records are a great addition as these S38s need a fair amount of regular maintenance to stay in top condition. The Euro bumpers are also, in my opinion, the ones to have; like with the E24, they absolutely transform and slim down the car, giving it a cleaner and lighter look. I'm not a fan of the replacement wheels; they're shiny, but I prefer the look of a period wheel like the OEM BBSs – which are included by need to be refinished apparently. Overall presentation is very impressive, with even the leather showing in good shape – normally a higher wear item on these cars with over 100,000 miles. Despite this, the asking price is $59,000 – roughly just over three times the going rate for most examples. Part of that is soaked up by the deceptively expensive Euro-trim conversion, but even taking that into account I struggle to see how this model is spontaneously worth three plus times its contemporaries. I'm afraid this is a case of sticker shock for me; perhaps if it was an ultra low mile, museum quality example we could look towards this price point as more reasonable, but as it stands it's hard to consider it anything more than extremely optimistic despite how lovely the car may be.
-Carter