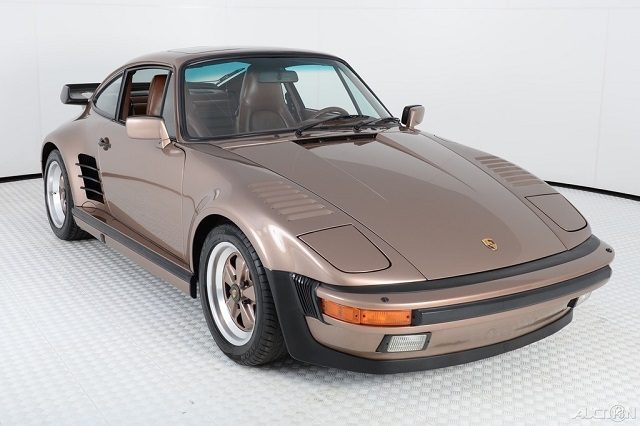 A couple weeks ago I featured a 930 Slantnose Cabriolet. It was a pretty nice looking example of these wild Turbos and I mentioned in that post the way in which those cars sort of epitomized our sense of '80s excess. It's a car that would have been right at home next to the white Testarossa on Miami Vice. Truthfully, the Slantnose is a little too excessive for me in Cabriolet form. Well, excessive might not be the right word, but basically the look doesn't really wow me even if I do think they are kind of cool cars.
The coupe seems way cooler. As a kid a Slantnose Coupe definitely would have qualified as a poster car. They're over the top in all the right ways and while they depart significantly from the basics of the 911 design, they aren't really a departure from Porsche design. Porsche racers long have featured massive wings and sloping fronts, foregoing beauty for functionality and aggression. The 930 Slantnose Coupe provides a showcase of that in road-going form. Here we have a really attractive example from late in 930 production and in a rare color combination of Nougat Brown Metallic over Mahogany leather.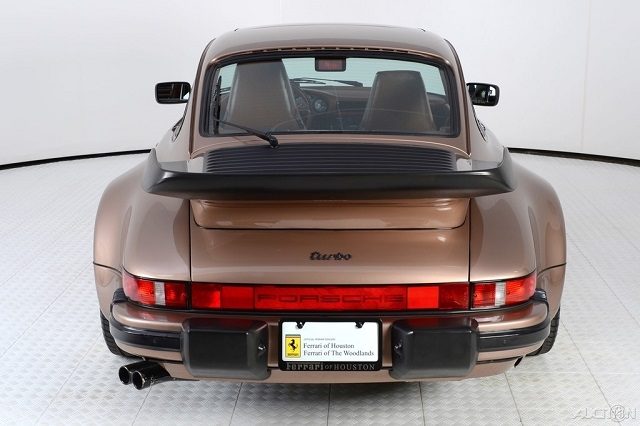 Year: 1988
Model: 911 Turbo
Engine: 3.3 liter turbocharged flat-6
Transmission: 4-speed manual
Mileage: 51,852 mi
Price: $154,995 Buy It Now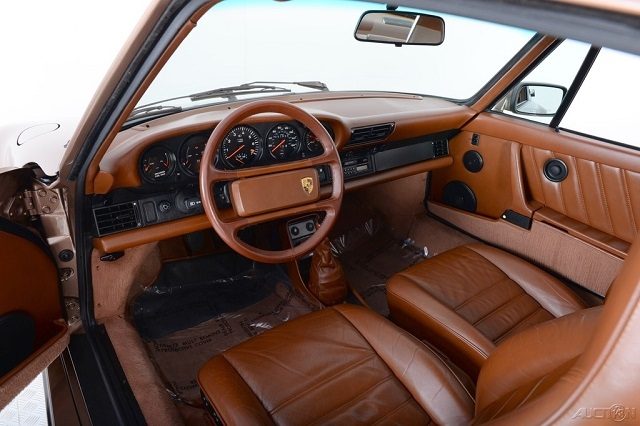 Ferrari of Houston & Ferrari of The Woodlands present this special factory 1988 Porsche 911 Turbo Flat Nose with only 51,842 miles. Traded by a repeat client and recently serviced by our friends at Motorwerks Houston.

Production Completion Date for this original Porsche Factory 505 code "Flachbau" Flat Nose of February 29, 1988.

Featured on the cover of Excellence magazine in June 1988.

Complete with original tool kit, books, stamped warranty/service book, correct and original vin stickers on each body panel leading us to believe that all paint is original as delivered from Stuttgart.

Original options as listed on the Porsche Certificate of Authenticity:

NOUGAT BROWN METALLIC

MAHOGANY LEATHER W/ LEATHERETTE BELTLINE

US STANDARD EMISSIONS

LIMITED SLIP DIFFERENTIAL

HEATED SEATS L/R

BLAUPUNKT RADIO "RENO"

ALARM SYSTEM

ELECTRIC SLIDING SUNROOF

GOODYEAR TIRES

SLANT NOSE BODY OPTION (505)

Ferrari Financial Services provides a number of financing options, from custom leasing to extended-term conventional financing, making this Ferrari more affordable than you may have thought

FOR MORE INFORMATION PLEASE CALL CRAIG BECKER; CELL (314)223-4543 OFFICE (713)772-3868 OR EMAIL CBECKER@FERRARIOFHOUSTON.COM. We are much more than just Ferrari of Houston and Ferrari of The Woodlands. See what we do at the track at www.risicompetizione.com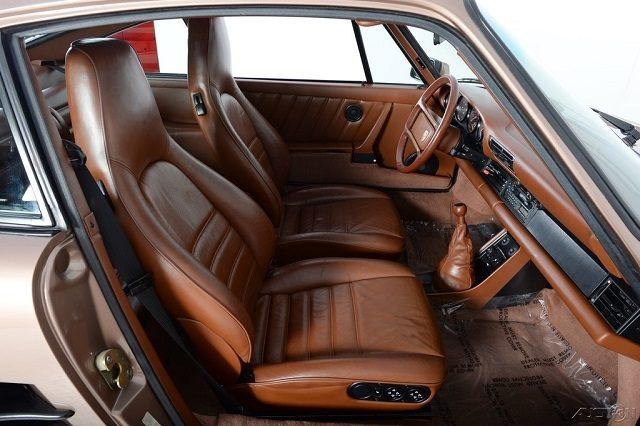 I tend to think of these colors as more at home in the '70s rather than the late '80s, but even so the whole thing kind of works rather well here. I've always found metallic brown to show better than its non-metallic counterparts and on the Slantnose's lines it looks great. The overall condition here appears excellent. The interior too looks in fine shape and while Mahogany is a shade darker brown than I typically prefer, it's a reasonable choice here as it provides decent contrast to the Nougat Brown exterior. A lighter shade might come across as too monotone, though I'd be interested to see it. That said, this might be a case where I'd prefer a black interior. We don't hear much about documentation so it'd be good to know what's available, but overall this appears to be a very well cared for 930.
The asking price seems in line with what I've typically seen for many 930s, but with this mileage I don't expect an '88 to sell this high. An '89 probably would, but not '88. As I've mentioned in previous posts on the 930, there have been an abundance on the market, especially with this sort of mileage, and that has brought prices down. Rare colors and very low mileage examples do still tend to do well though so perhaps this one will attract some additional interest.
-Rob