Today is a rather unusual "Double Take"; while usually we focus on newer cars, today there are two pretty pristine and desirable BMW Isetta 300s with very different personalities on Ebay. The Isetta is a very interesting car just by itself; liscenced from an Italian company it showed up in many guises, though the BMW version is probably the best remembered. It's also remember for being a bit of a TV star, if you grew up in the late 80s/early 90s, you probably remember "Urkle" having one on the TV show Family Matters. For those who don't remember "Urkle", he was a quirky person with an even quirkier personality, but you couldn't help but smile at his crazy look and lack of attempt to fit in. That, in many ways, summarizes the Isetta pretty well – it doesn't fit in, but it just doesn't care. Take a look at the two very different personalities we have today – we'll start with the Police car:
Year: 1957
Model: Isetta 300
Engine: .3 liter single cylinder
Transmission: 4-speed manual
Mileage: 55,540 mi
Price: Reserve Auction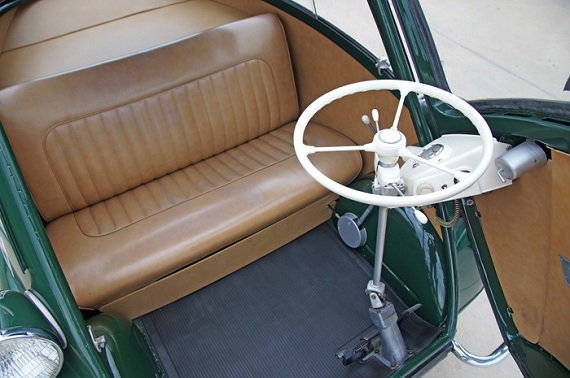 Offered for sale is a head-turning and ceaselessly charming 1957 BMW Isetta 300 "Landespolizei" model, finished in requisite and hard-to-find Police Green (Polizeigruen, BMW Color Code 758) over a tan interior. "Landespolizei" translates loosely to "State Police", and as hard as it may be to imagine, many German local and federal agencies (including the State Police) utilized the small, albeit cost effective and dependable Isetta for any number of tasks. Featuring all of the correct Landespolizei insignias and fonts, an original and fully functional Eisemann KKLE 90 flashing blue light and twin, modulating Bosch Super tone sirens, this example is certainly an attention grabber, although for legality's sake we'd recommend not engaging the light or siren when on public roads.
…